"A room without molding is like a picture without frame".
Whether your decor is contemporary or traditional in style our molding live up to the grandest expectations. Our luxury PU molding collection is an exciting option for homeowners who wish to beautify their home by integrating rich details using unexpectedly affordable High Density PU molding. The multitude of different molding designs make it easy to integrate our PU molding into your existing decor, creating a polished look for your home.
CARVED PANEL MOLDINGS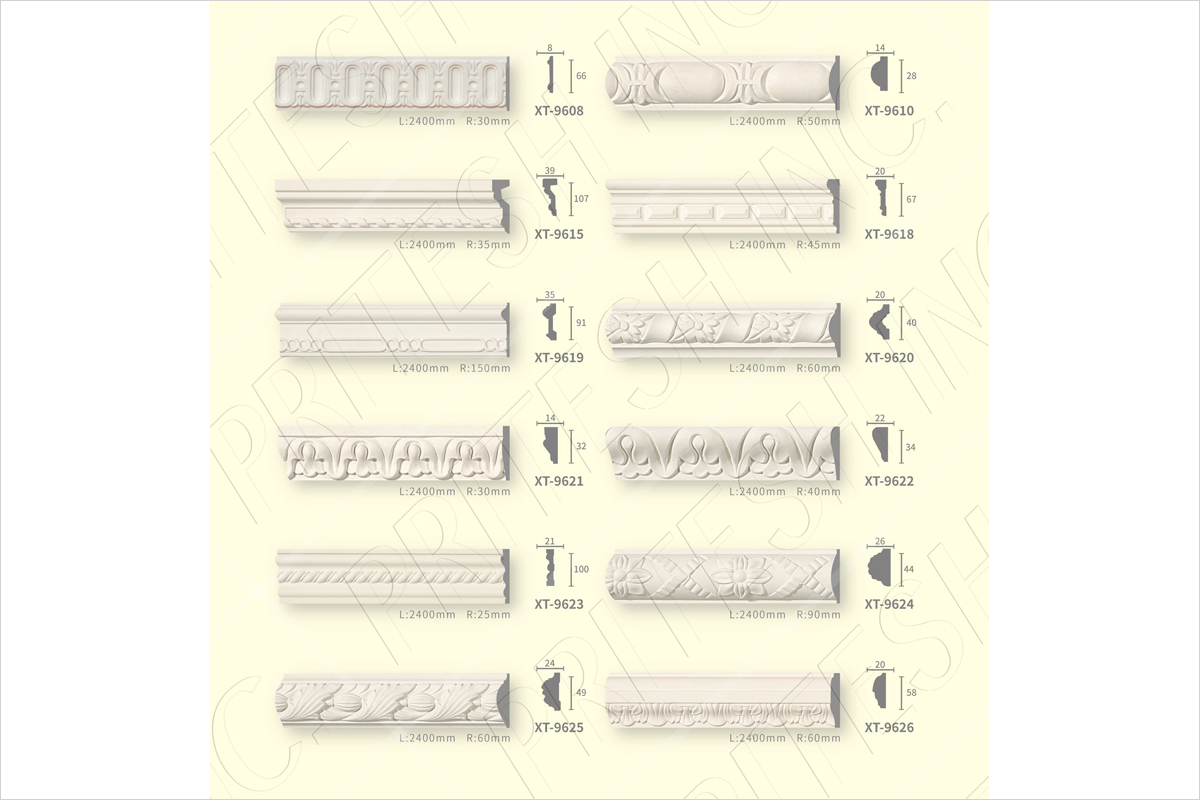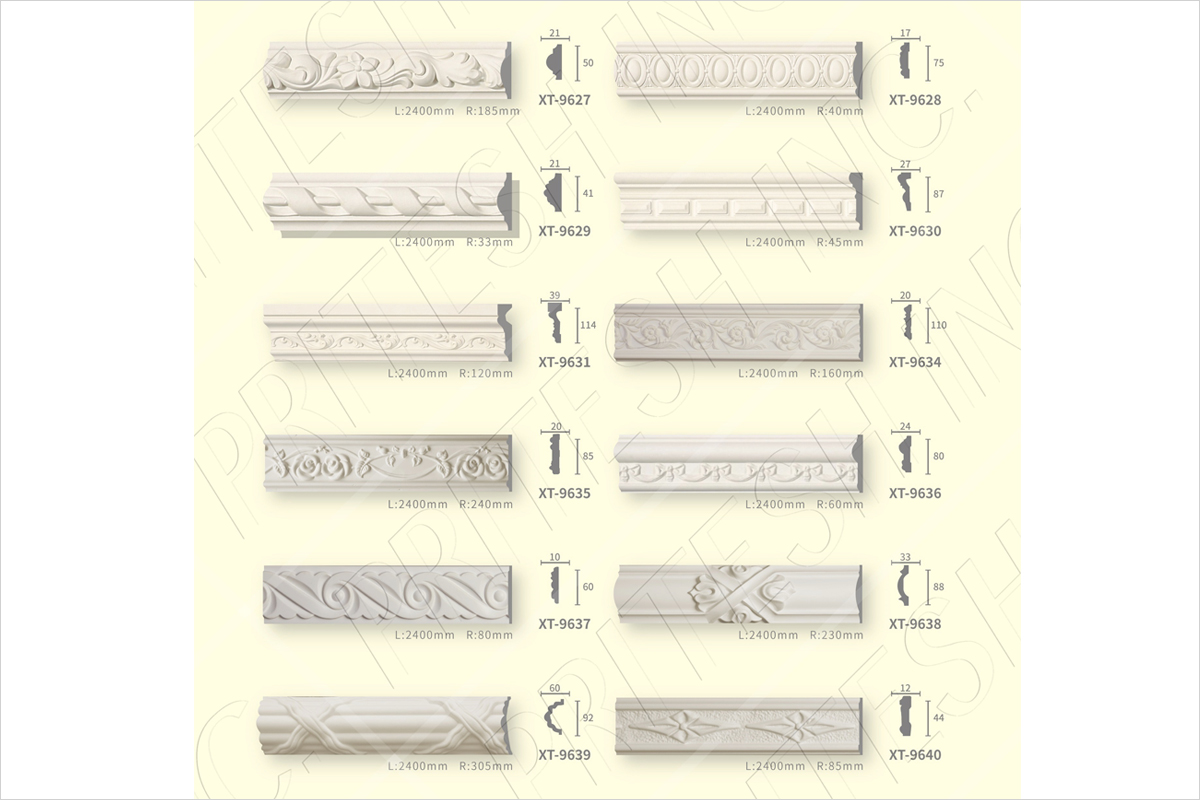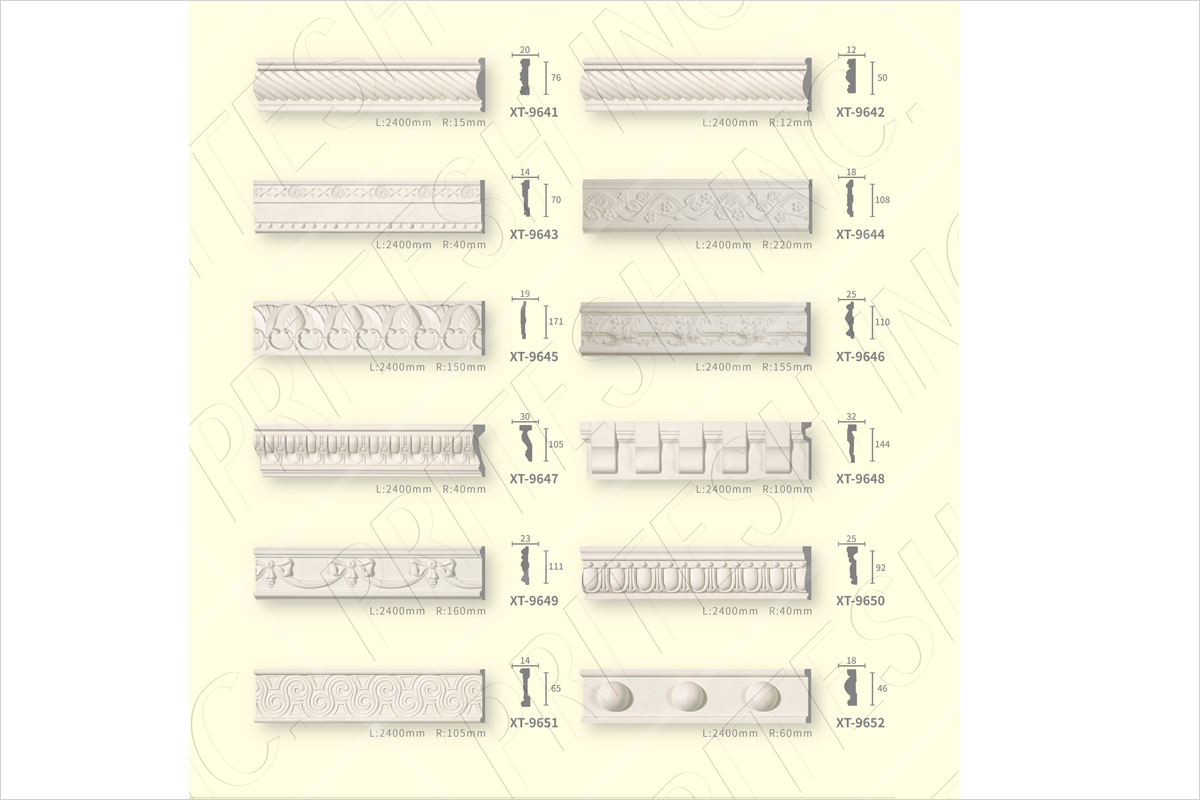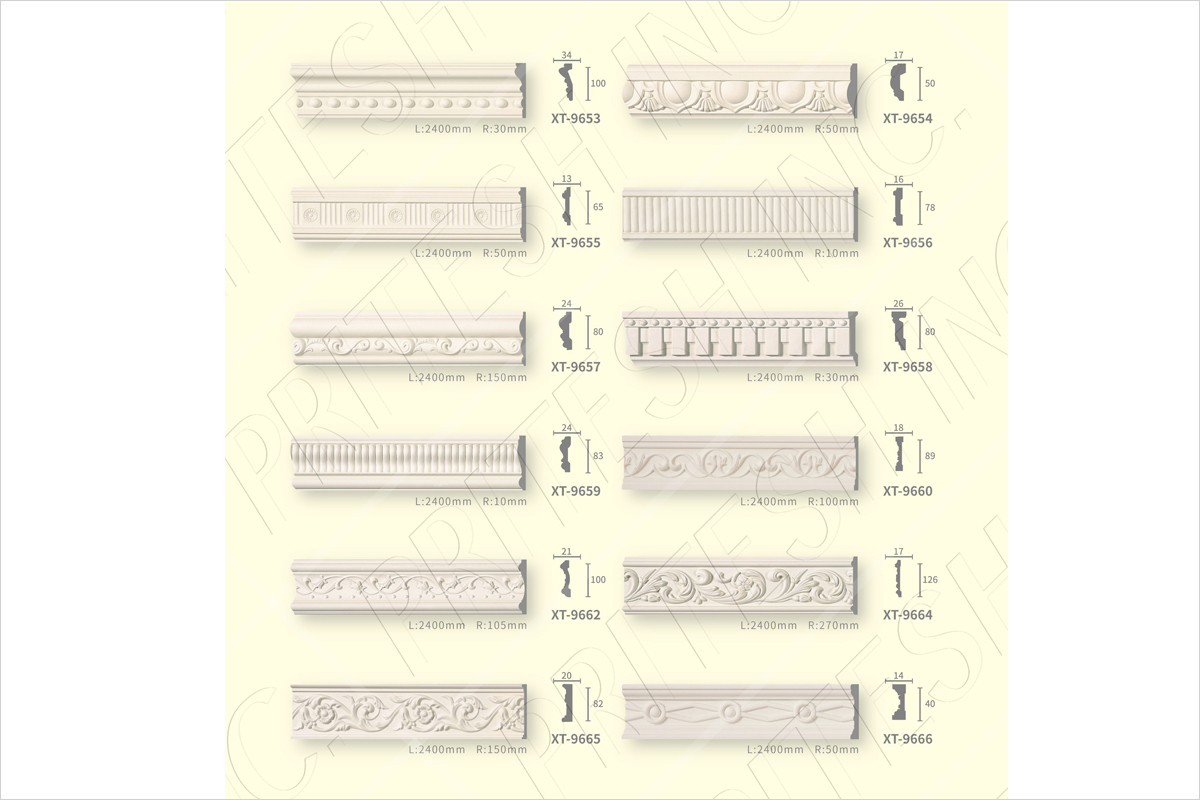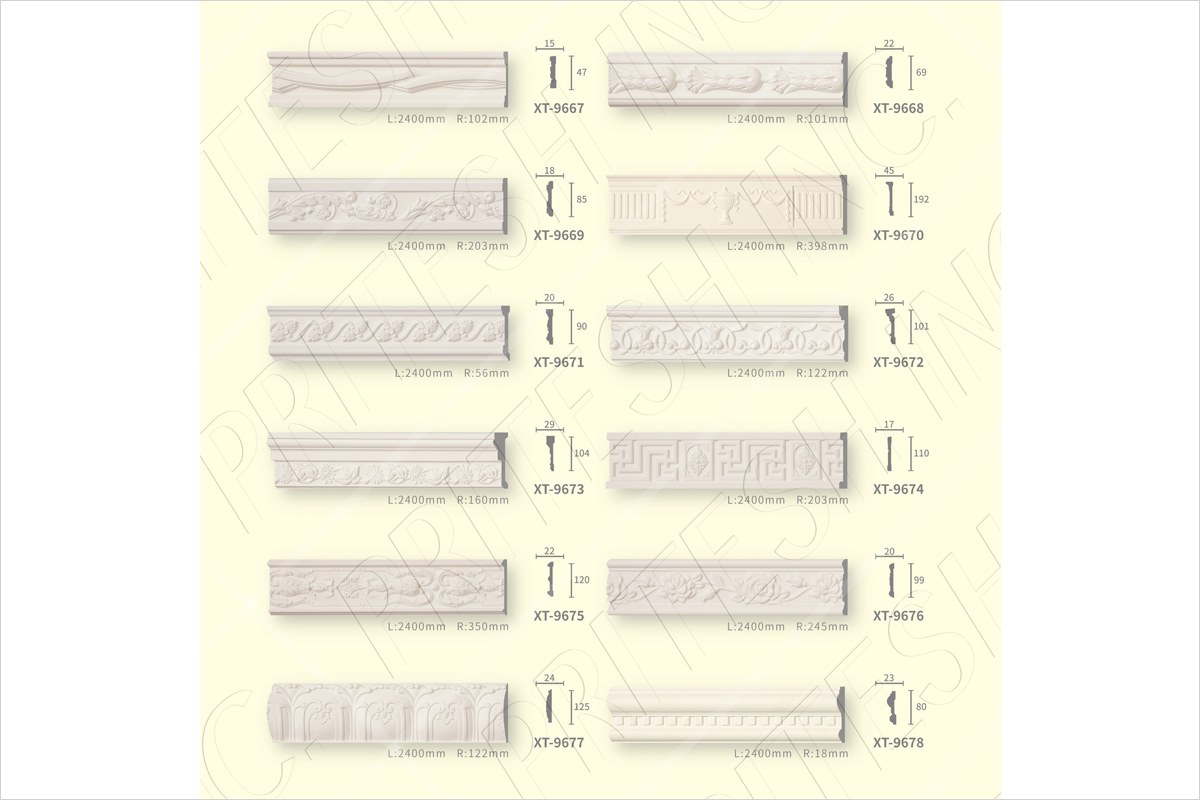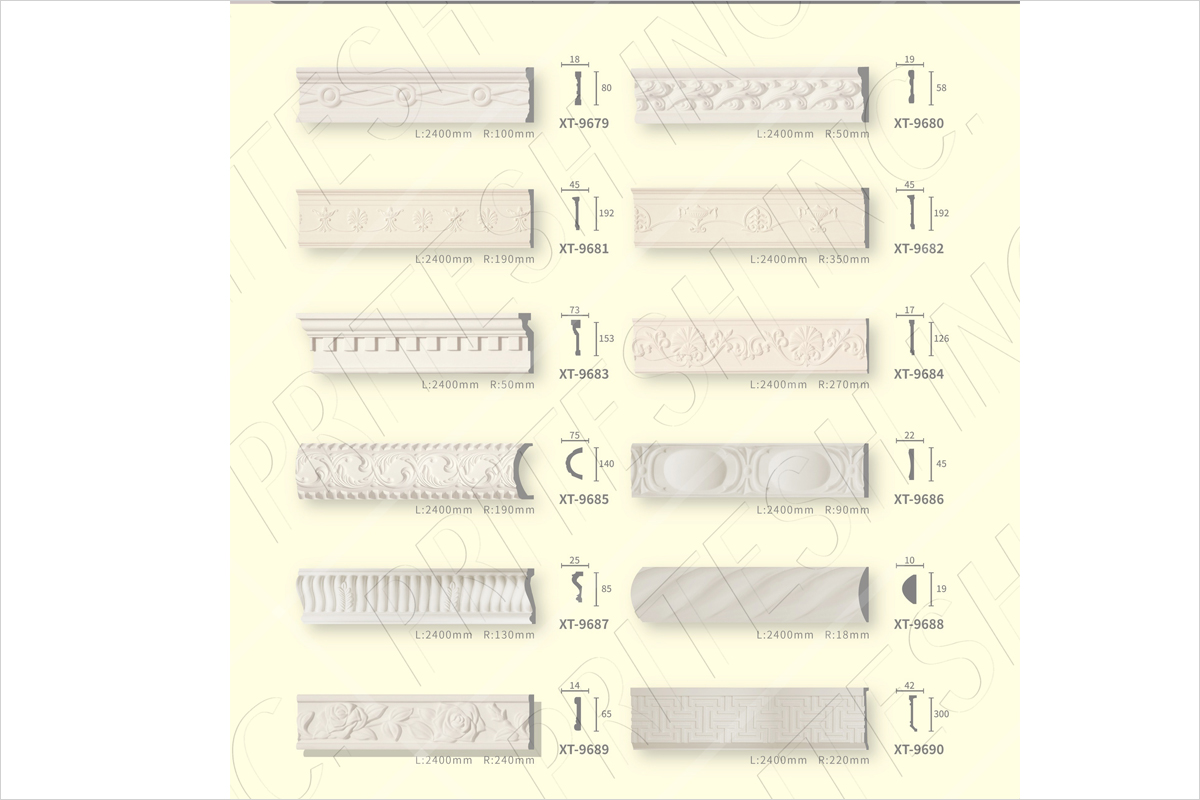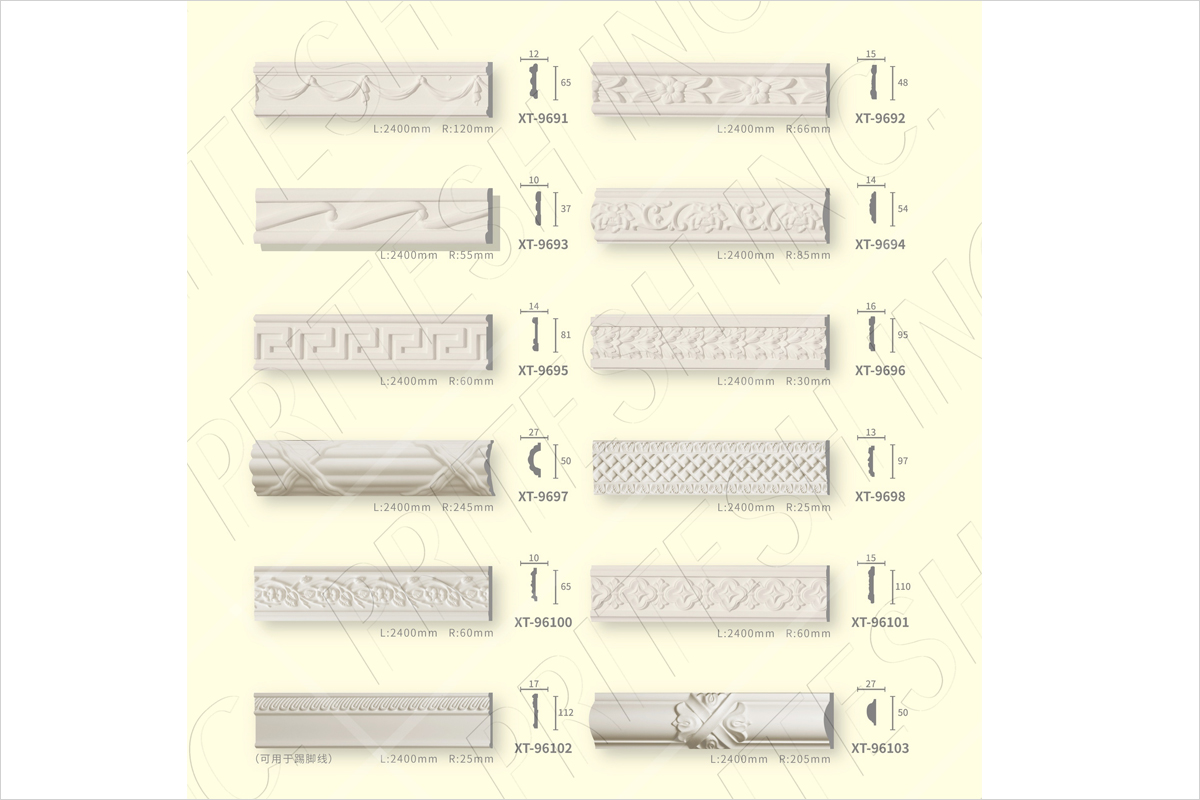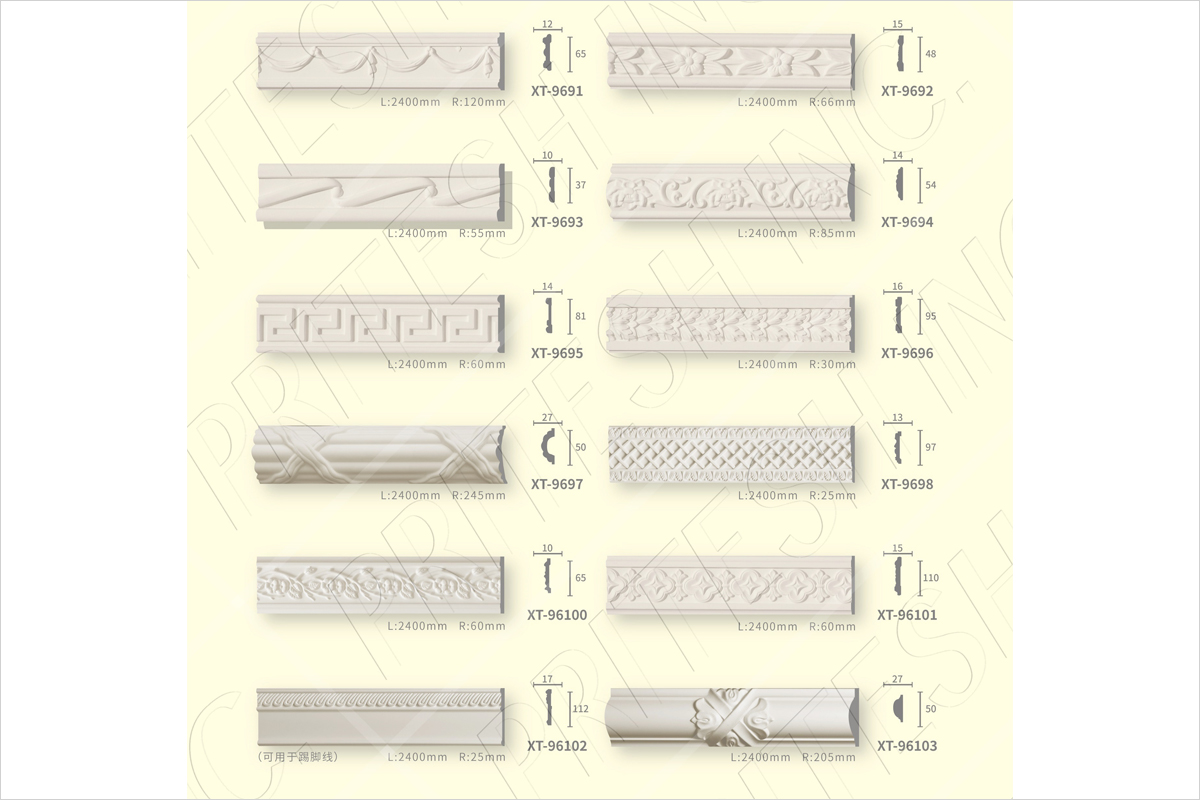 COMBINATION PANEL MOLDINGS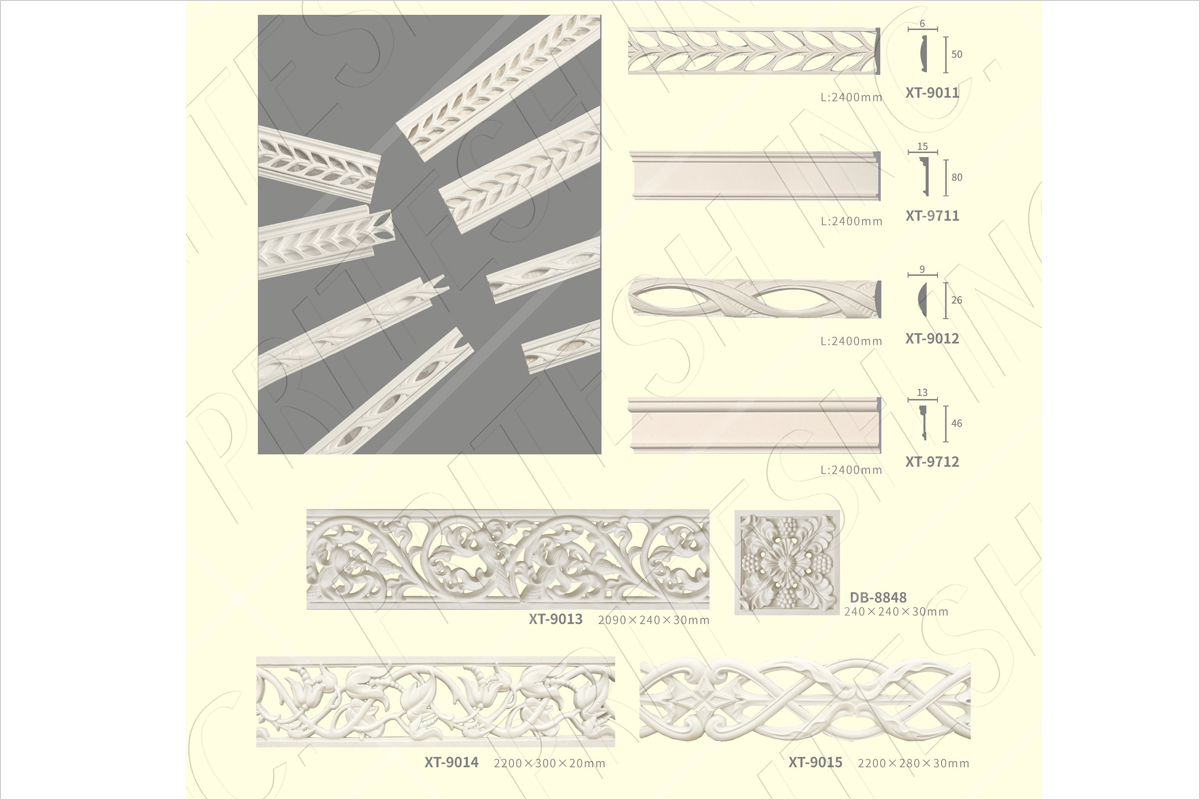 PELMET MOLDINGS
PLAIN PANEL MOLDINGS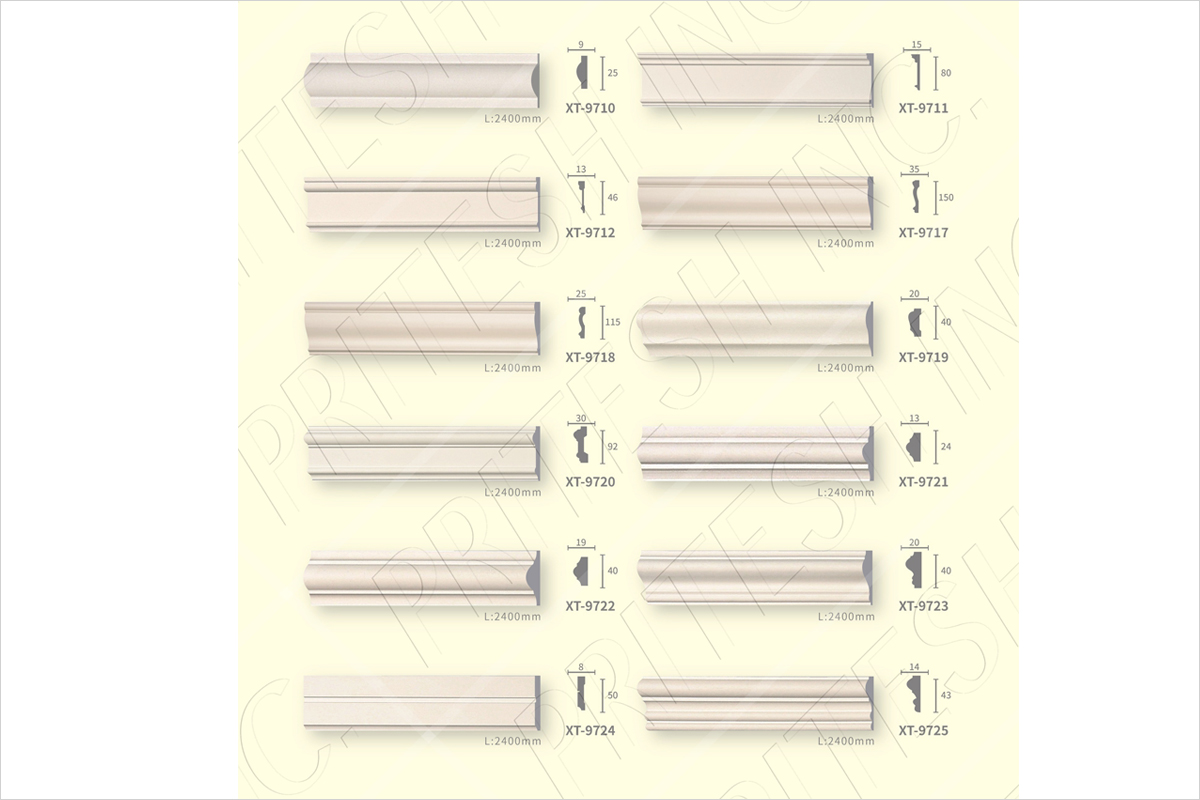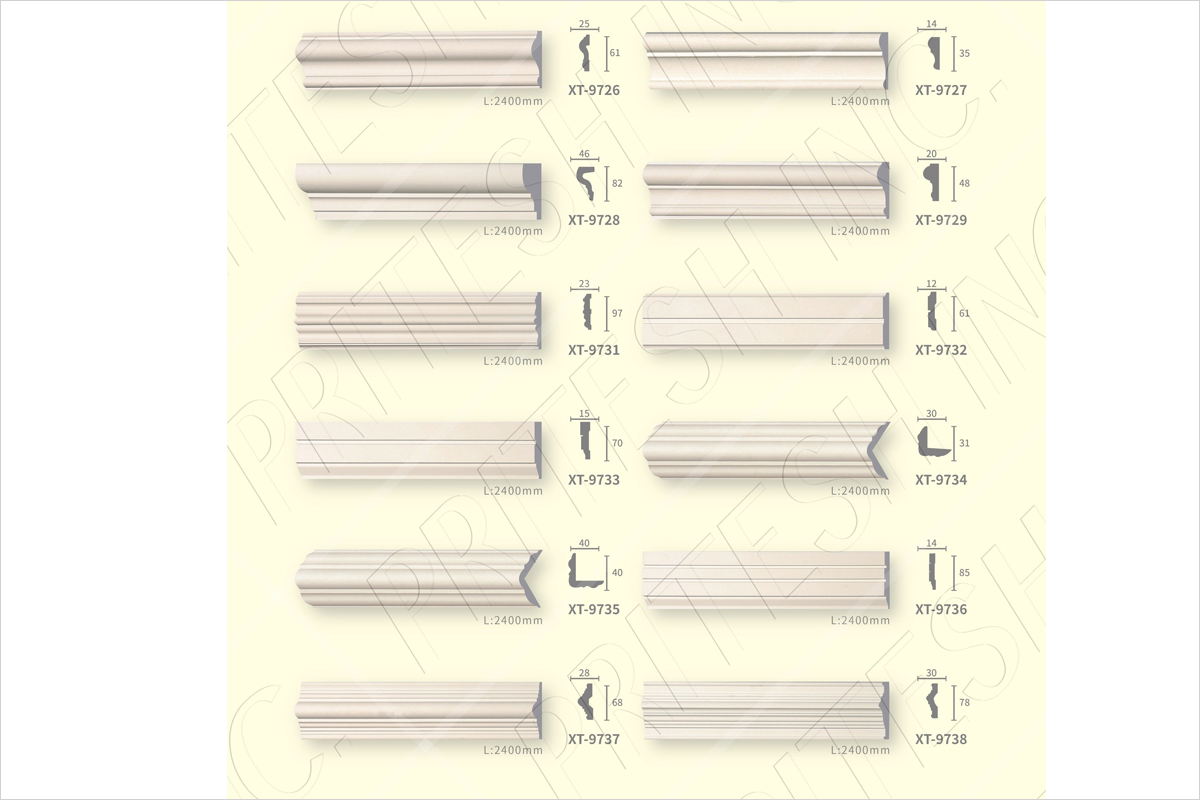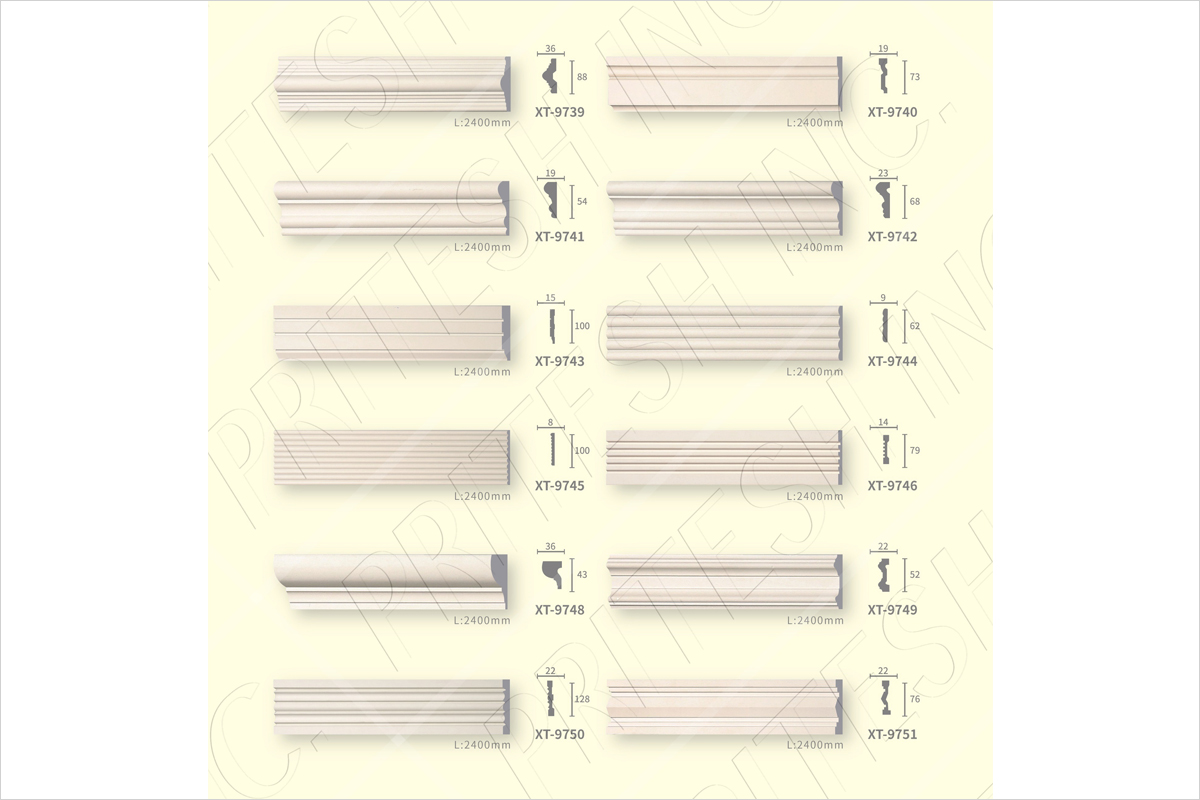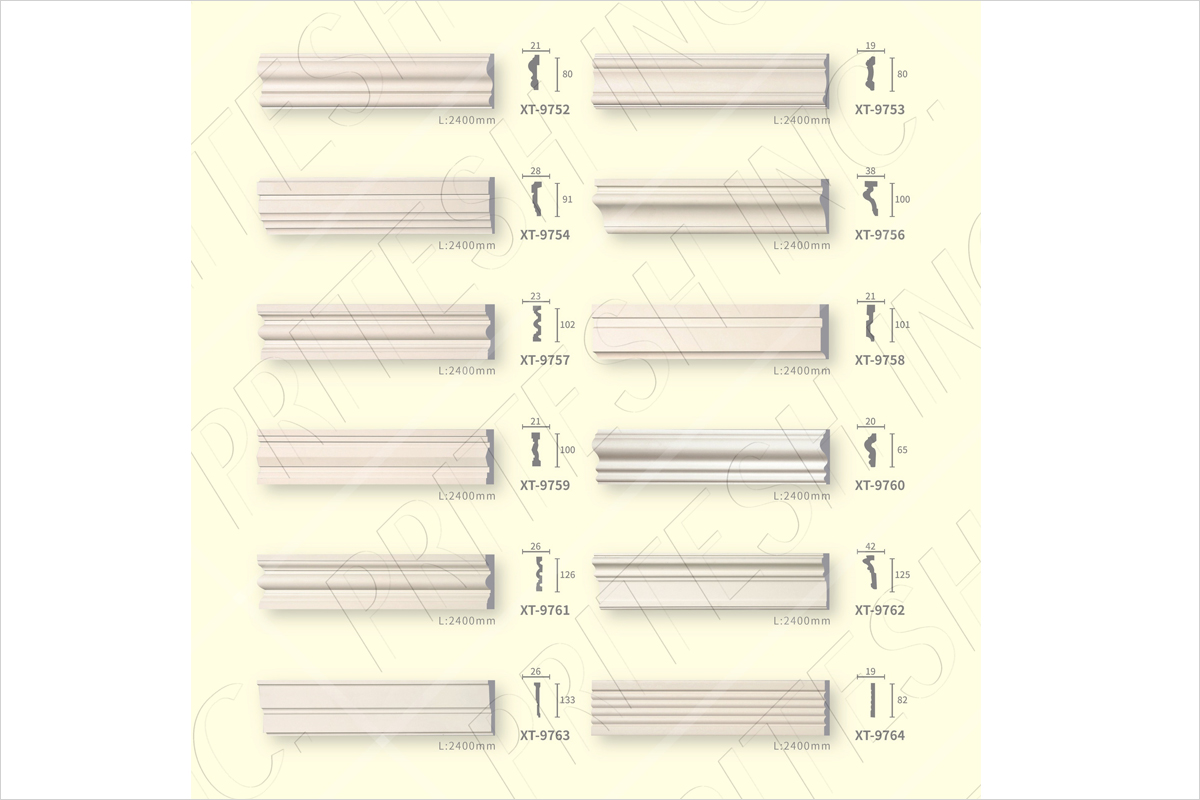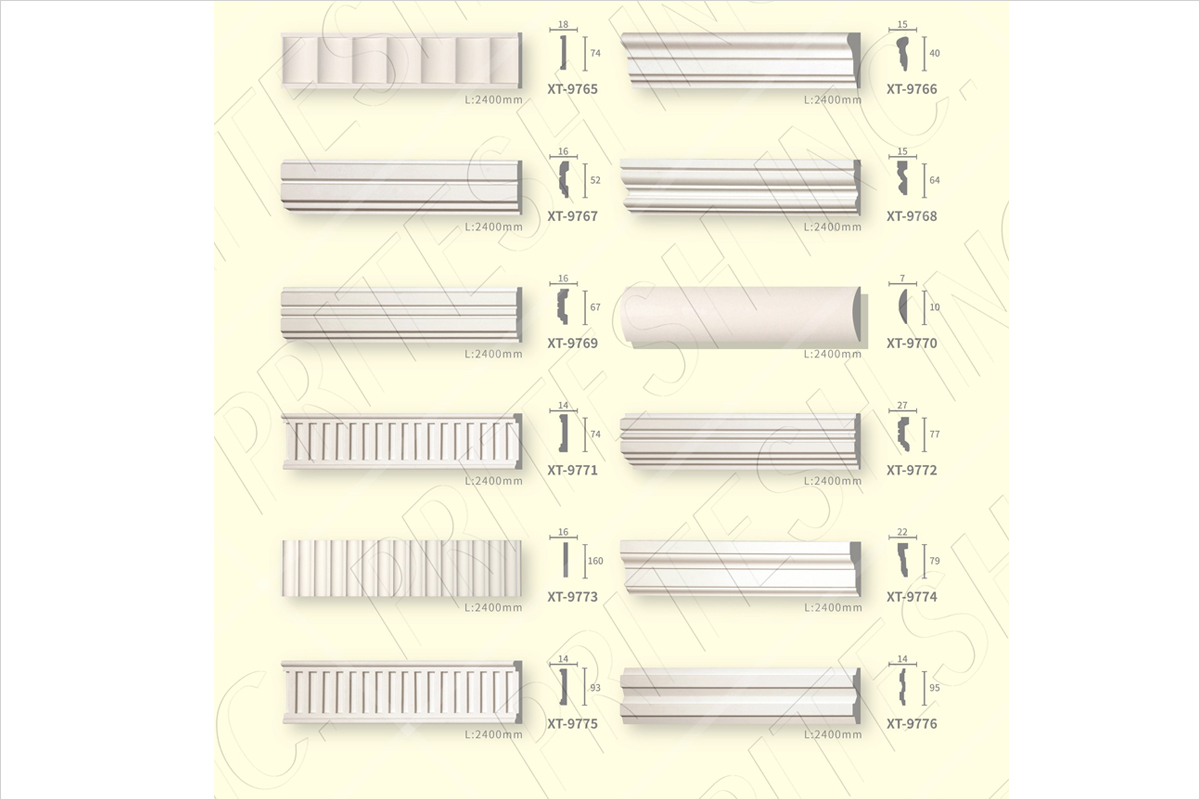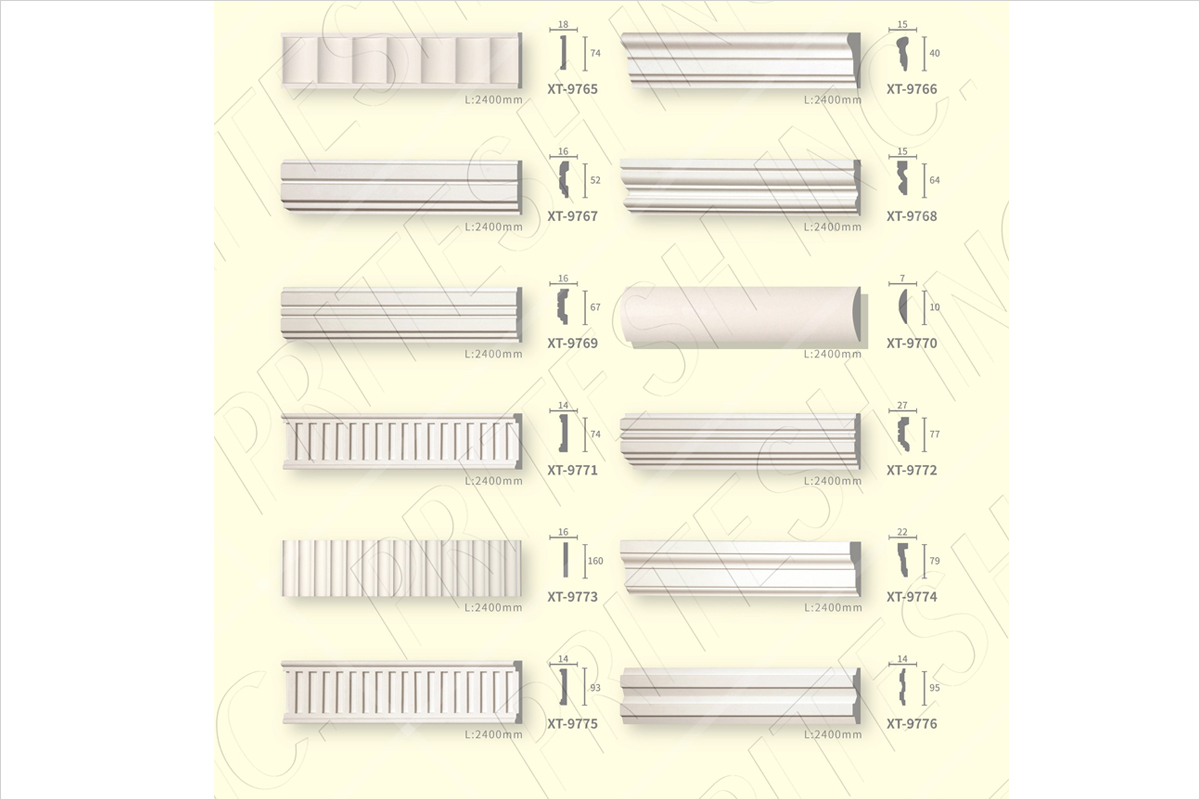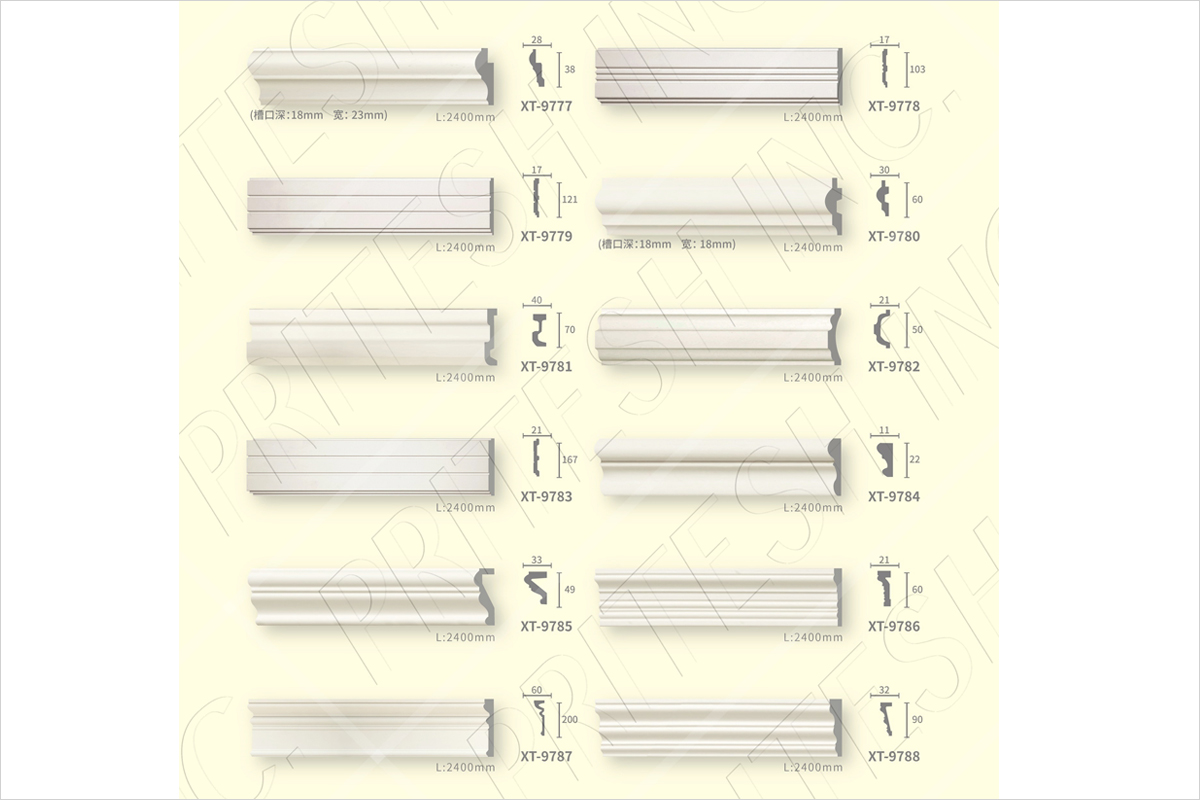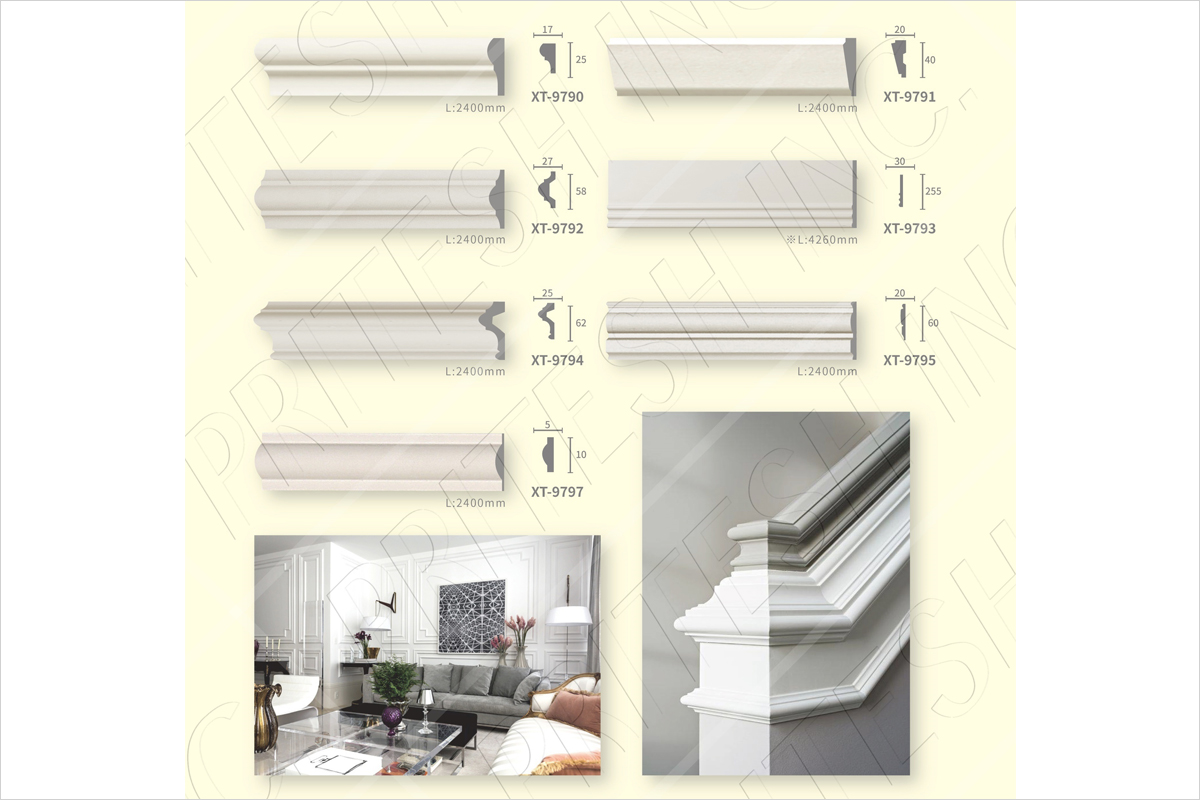 SKIRTINGS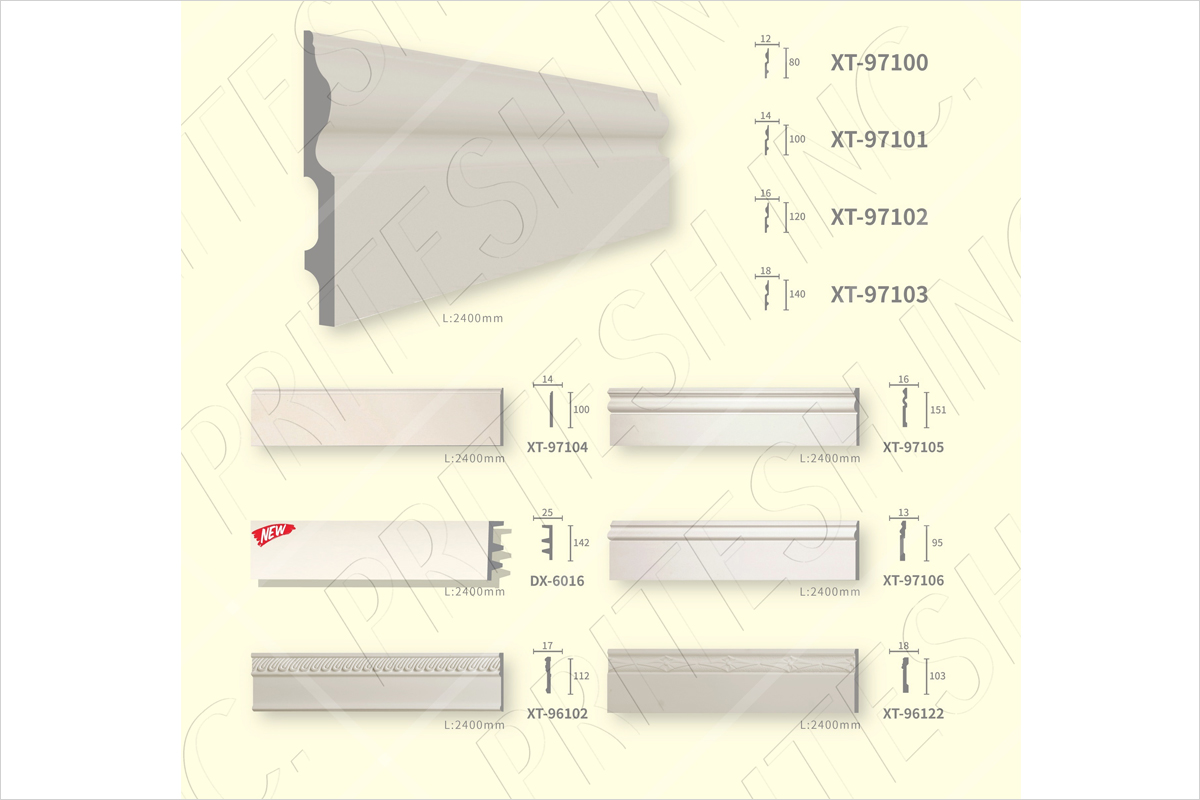 This collection features decorative High Density PU molding that is made from the highest grade of raw materials. There are many types of molding options available, with complementing designs that will elevate your home's look from mediocre to astounding. Choose from PU crown molding, PU baseboard molding, PU molding for door trim, PU panel molding, and decorative frieze molding. Made from a specially formulated High Density Polyurethane Foam material and sculpted into the design, many of our decorative moldings feature a deep relief, lending intricacy and realistic detail to the design.
The appeal of poplar wood is in its light color and low grain. Our PU molding accepts coating well, making it easy to achieve your desired look. With PU, you may use any depth of color you wish, replicating the look of hardwoods such as cherry, maple, mahogany, walnut, and many other varieties. Whether you choose to stain your PU molding, or paint it, it is easy to achieve a professional look with our beautiful molding.
Our extensive range of polyurethane moldings includes complete multi profile molding systems in 8 feet sections or individual molding components for field assembly. This light weight and essentially maintenance free moldings are molded from high density polyurethane and hand finished to ensure unmatched crispness of detail and the finest product quality.
Polyurethane is hard, dense foam that has many advantages over wood or plaster in that it does not rot, crack, splinter, or absorb moisture.
Here are a few of the many advantages of polyurethane moldings:
• Exquisite detail and design consistency 
• Lasts longer than MDF or wood crown molding 
• Designed for interior and exterior use
• Cuts cleanly without splintering
• Lightweight and easy to install
• Pre-primed and ready for paint or stain
Manufacturing And Selling Polyurethane (PU) Decorative Building Materials For Interior And Exterior Decoration