PU Panel Molding Cornrers
"A room without molding is like a picture without frame".
Quality carvings can enrich virtually any surface of your home. PU molding corner frames create a splendid look on any wall or ceiling, in combination with other architectural products (medallions, moldings etc.) PU carvings can be used in creation of impressive ceiling designs. You can finish your PU molding corners by painting them with any household paint. All and all, for a person with imagination and creativity there are endless opportunities of bringing the energy and beauty of High Density PU corner frames into your life.
Wood's texture is pleasing to the eye, whether in a raw, natural state, or constructed into a piece of furniture. Our beautiful molded PU corners come in a range of traditional styles and classic motifs proven to withstand the test of time. The PU molding corner featured are elegant, timeless and designs that enhance many decors. The impressive designs are embedded in historical traditions of adornment and architecture; translating into the graceful details that will give your home a distinguished look.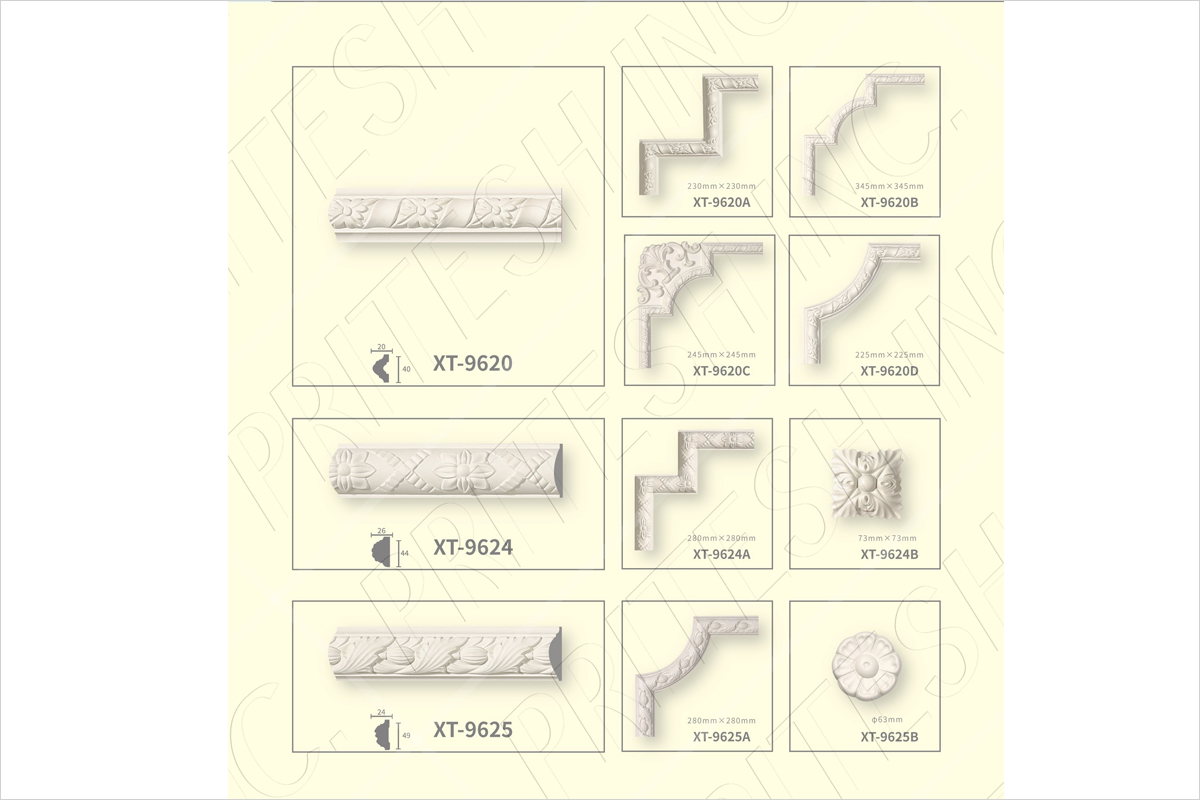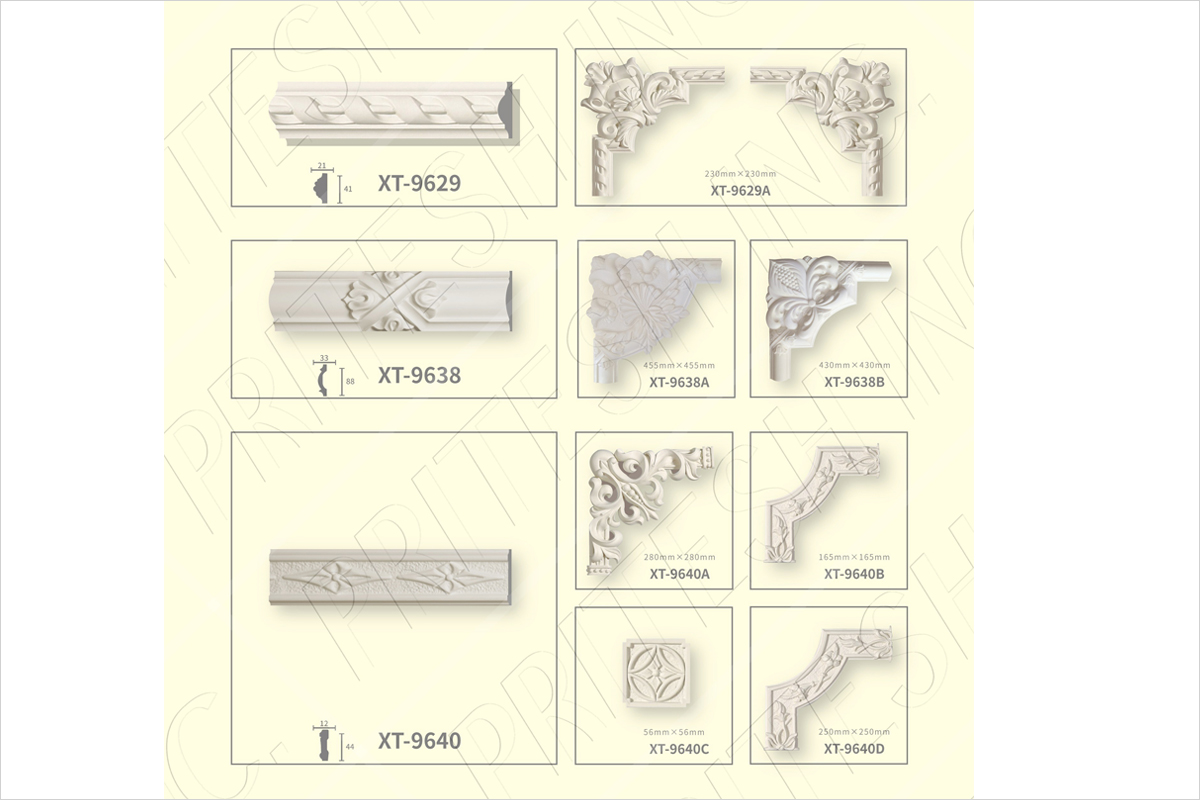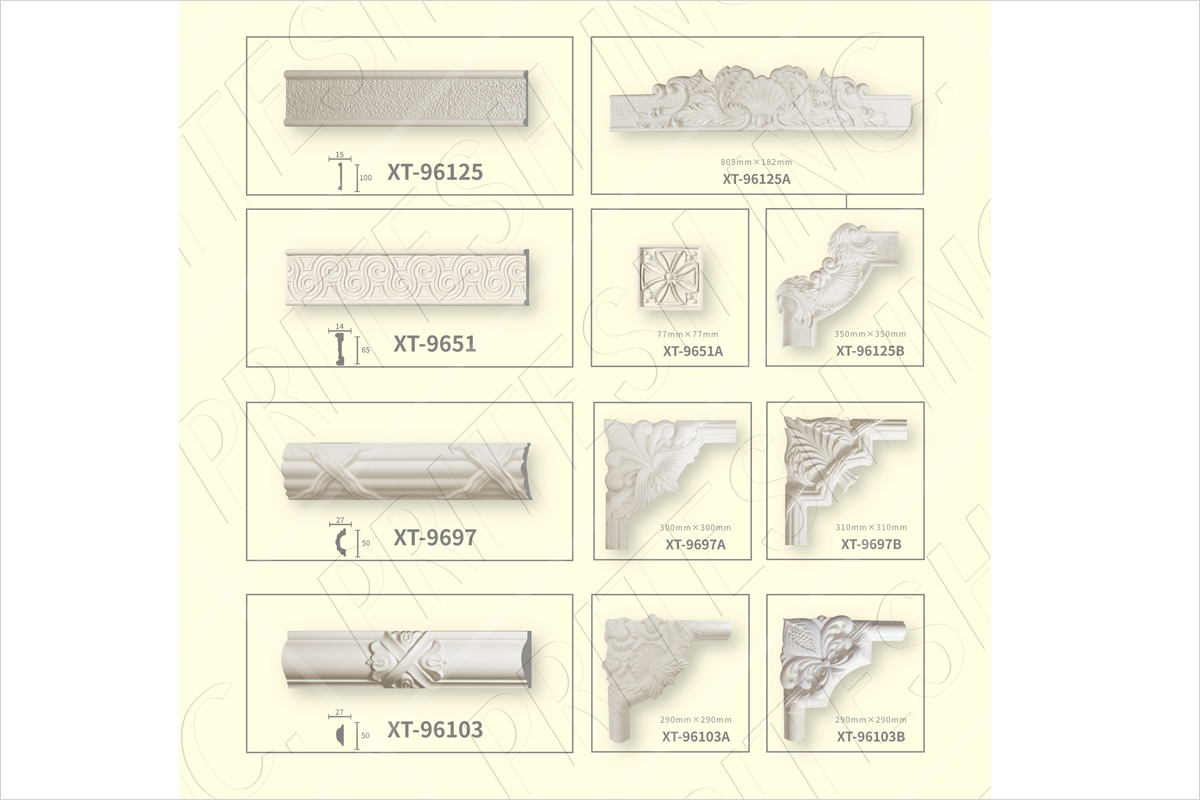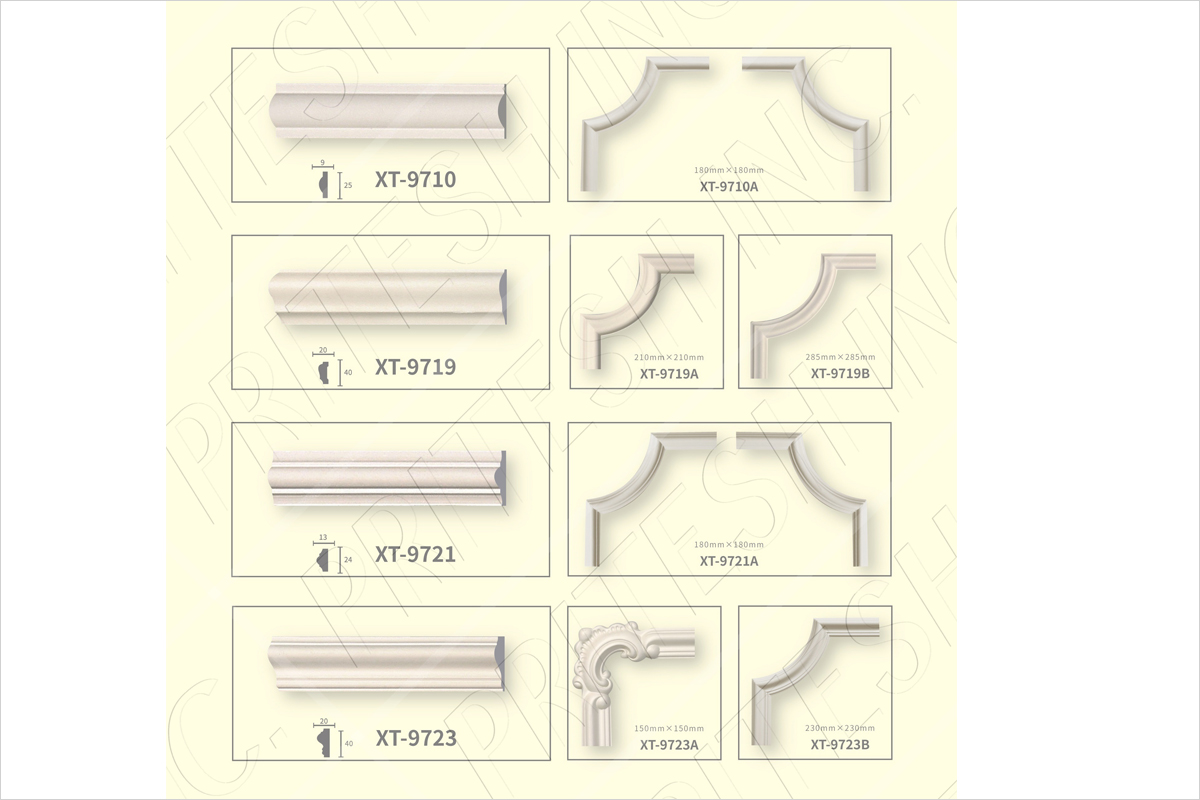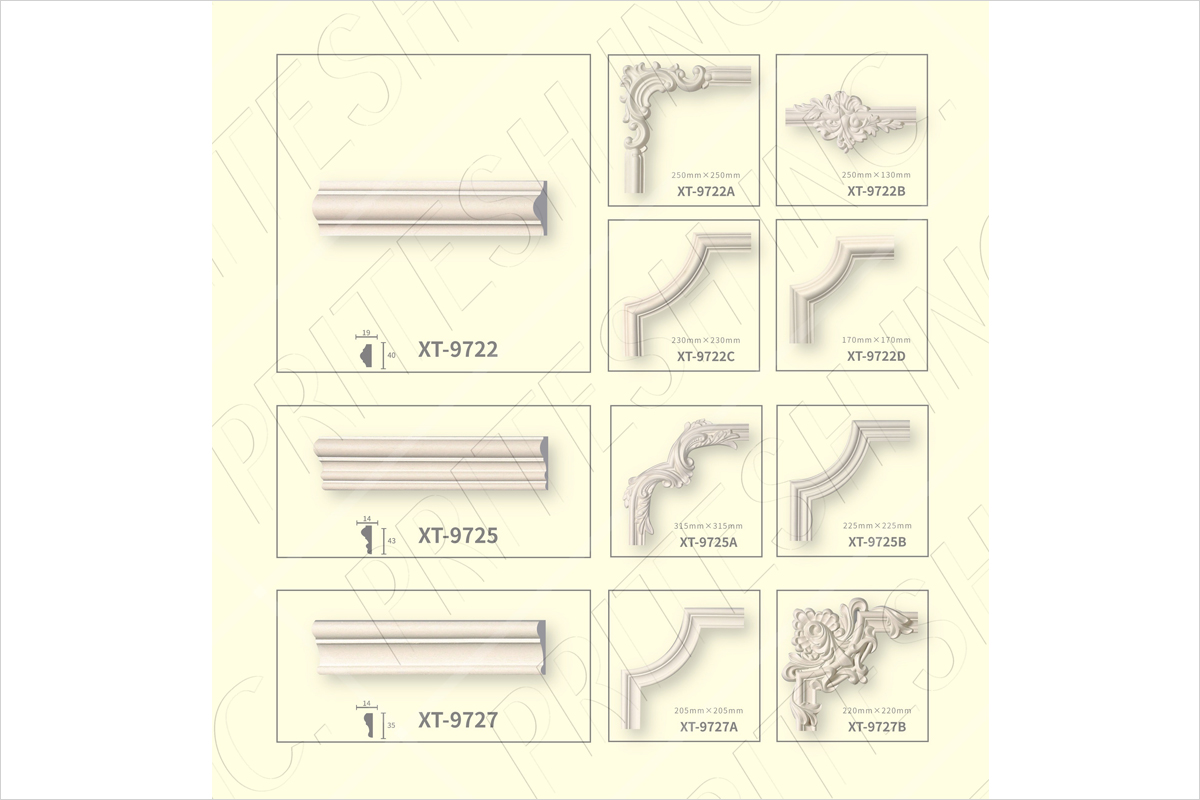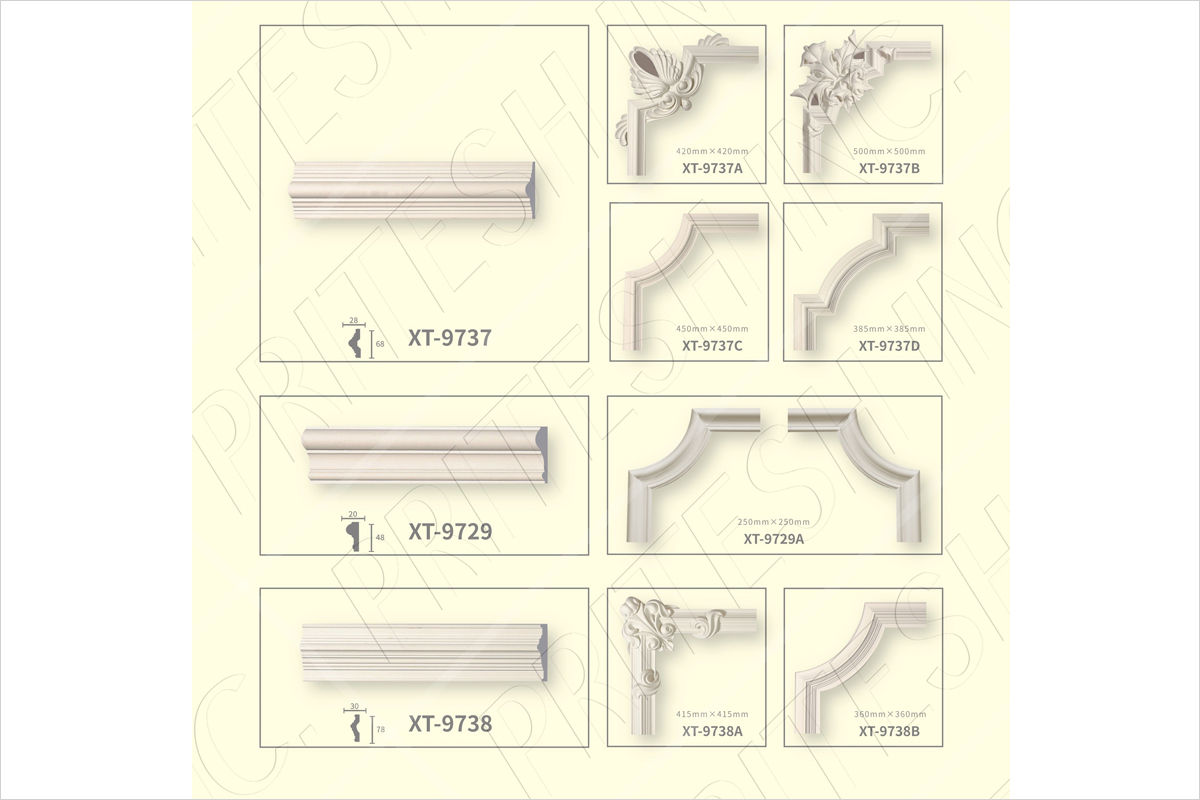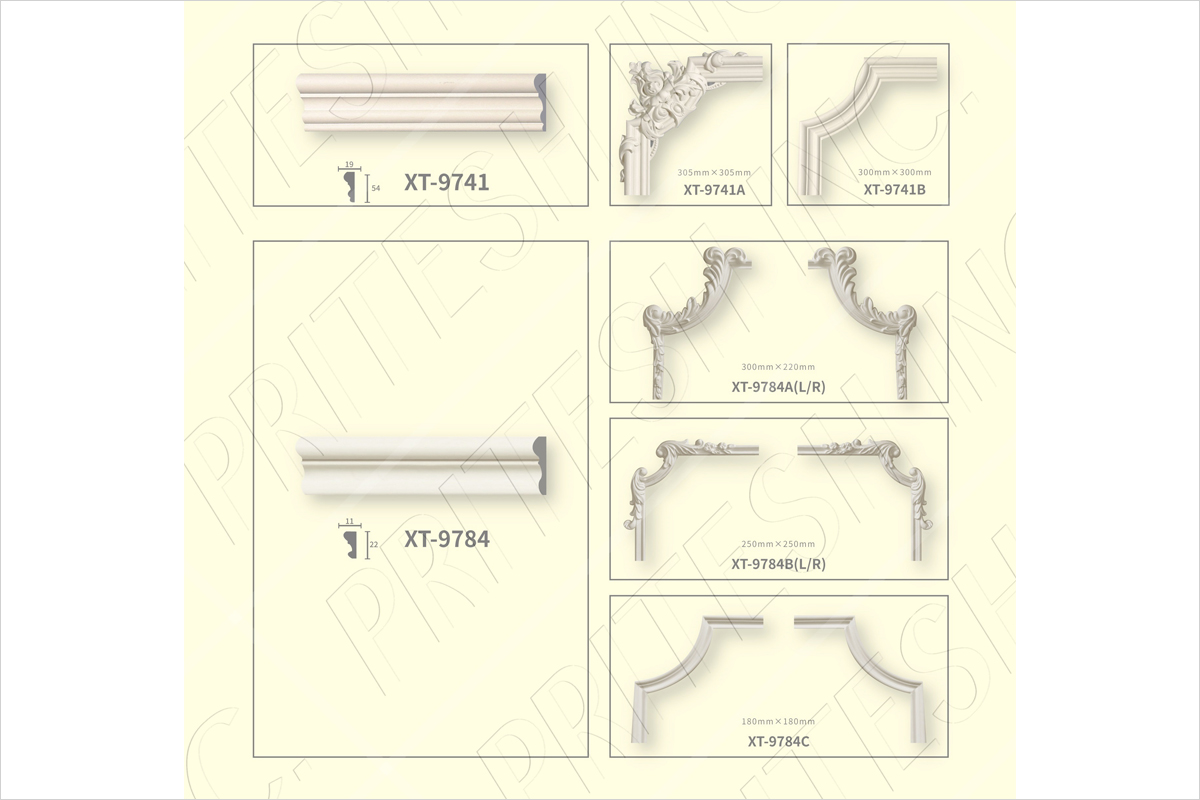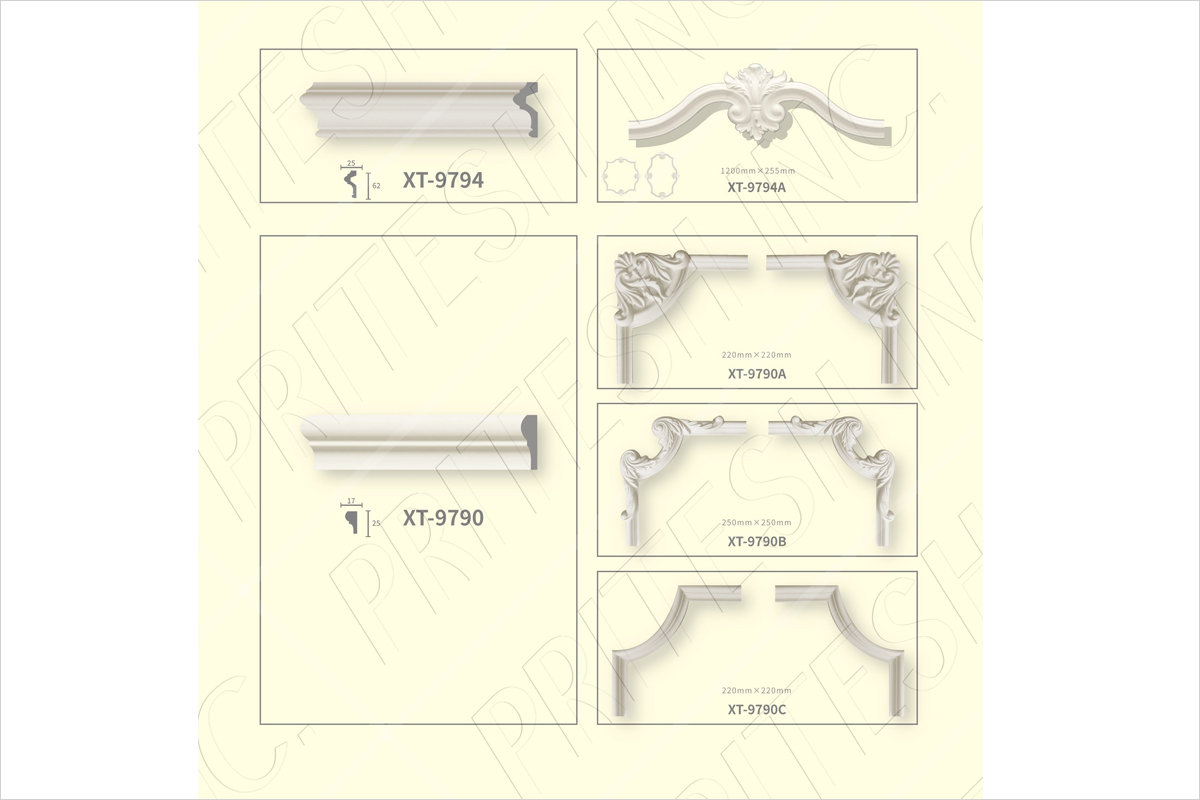 Various Polyurethane Corners are available, some Polyurethane Corners are special designed for special mouldings, easy to install, combine mouldings with Polyurethane Corners, you may create beautiful picture frame.
Multi-functional style Polyurethane Corners are enable plain or carved panel mouldings jointing perfectly, can enhance the effect of decoration. You may choose plain or flower Polyurethane Corners to match the cornices, achieve perfect design.
Advantages of Polyurethane Corners:
• Elegant European style 
• Many models to choose from 
• Superior to Gypsum and Wooden products
• Light weight, easy to transport and install
• Elaborate patterns
• Beautiful Matching
• Labour efficient
Manufacturing And Selling Polyurethane (PU) Decorative Building Materials For Interior And Exterior Decoration