PU Fireplace Mantel
Different colour PU fireplace mental is more and more popular in the world with the rise of the PU decorative products. There are many colours for selection. There must be one colour meets your requirement. Nowadays, PU becomes the mainstream in home decoration all over the world. So, PU fireplace mental is also known by more people. PU fireplace mantel is your best choice to put in your house. PU fireplace mantel is not only useful but also plays an aesthetic role in decoration.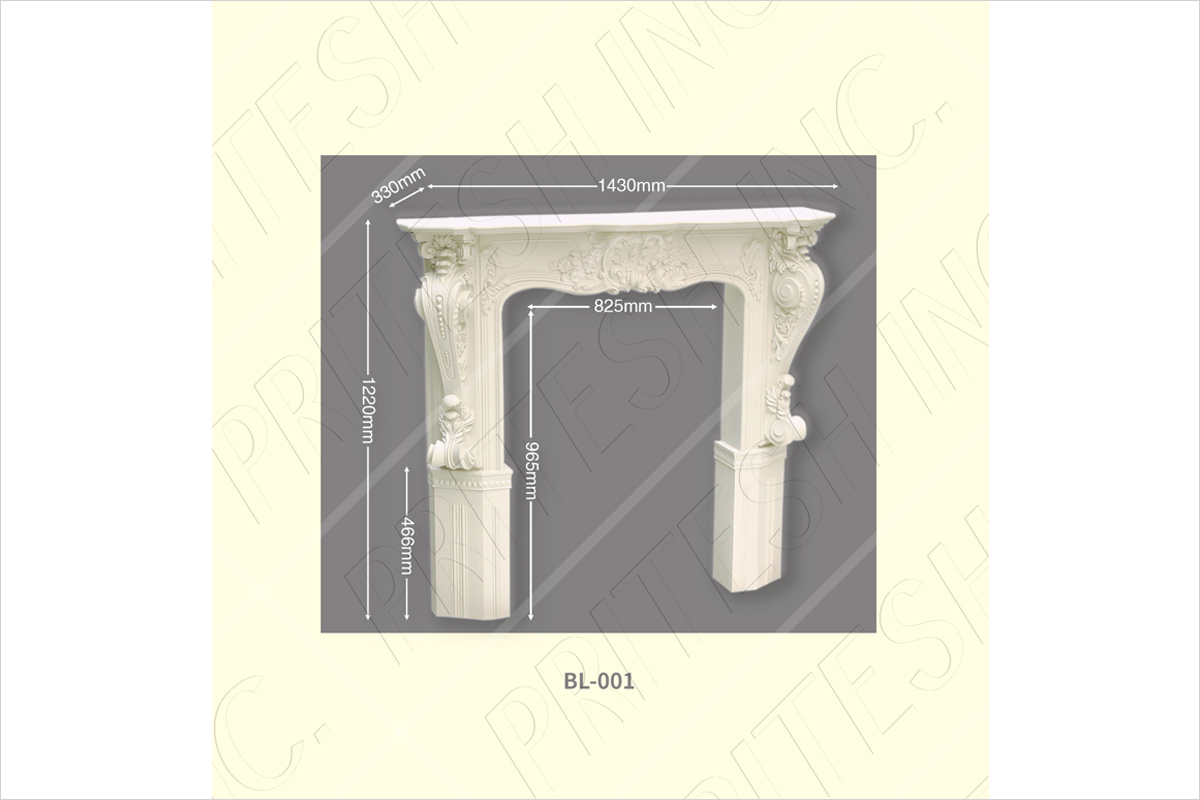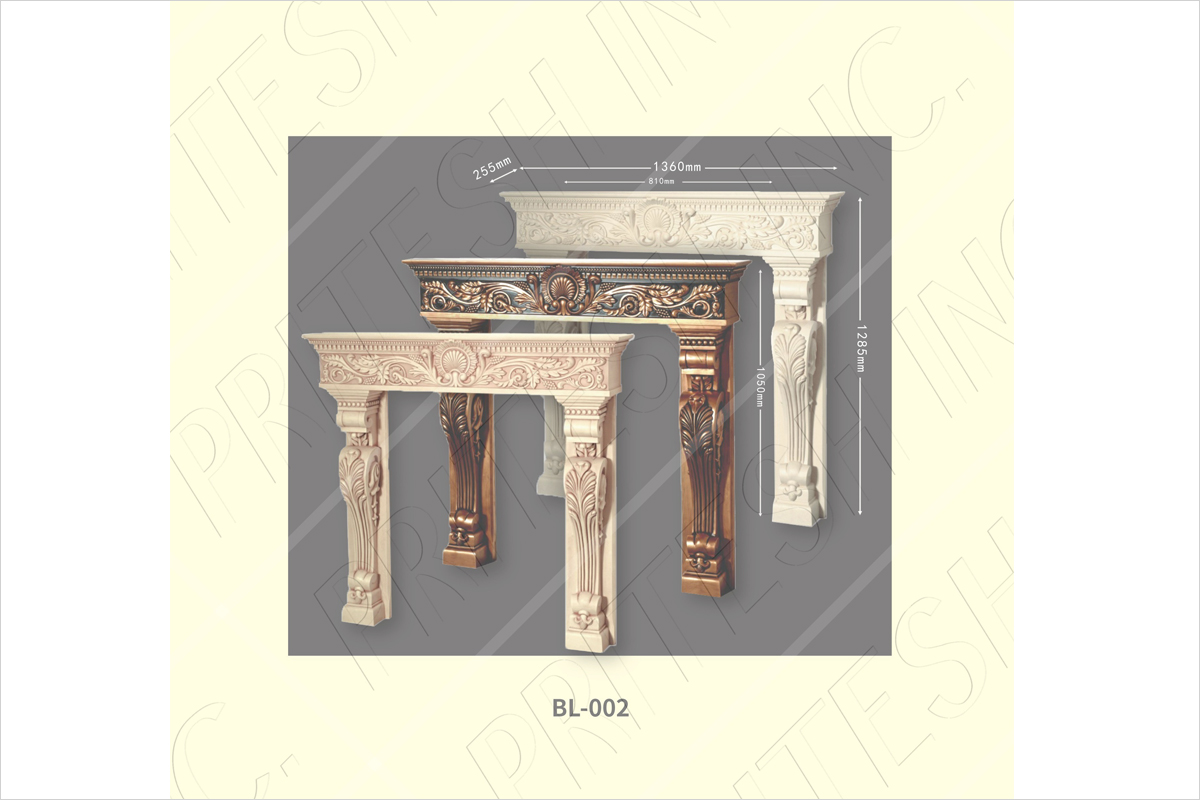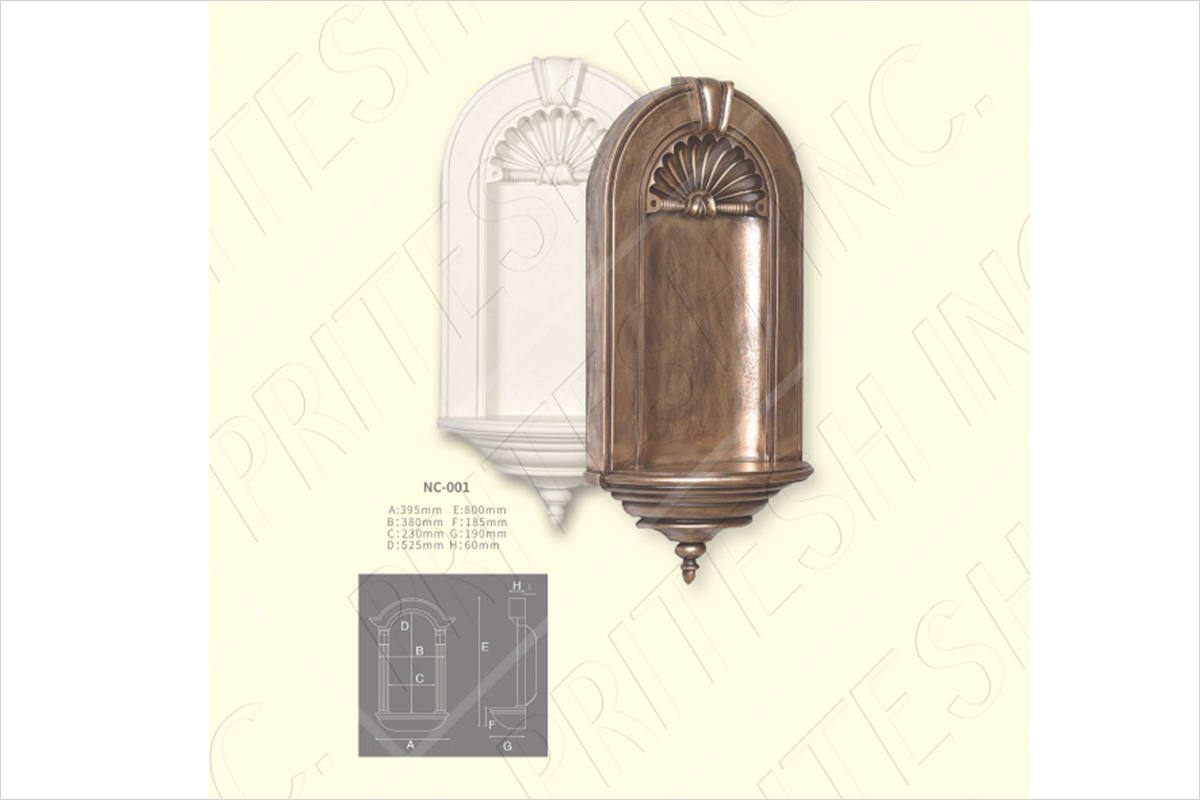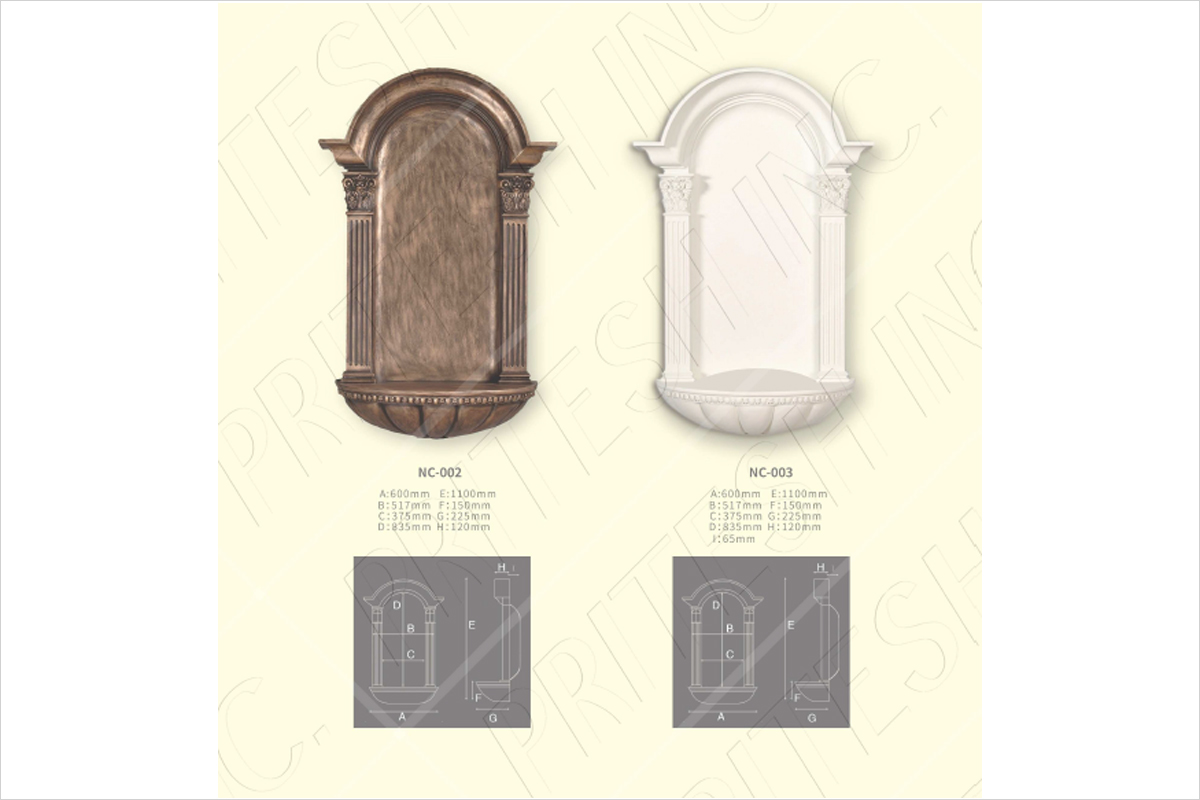 The fireplace mantel is white in general. But it can be painted into different colours, like gold, silver, antique bronze, black vintage etc. PU fireplace mantel has many advantages: It doesn't produce any harmful gases after the decomposition of high temperature. It has excellent crafts: beautiful, durable, refinement. Large pieces are magnificent, small pieces are exquisite. Light weight, all the products are painted in white colour, can be installed directly, this saves painting and labour fee. You can apply a variety of colours on the surface of the water-based and oil-based paint. Colouring to maintain a long time.
Our extensive range of polyurethane fireplace mantels are light weight and essentially maintenance free. They are moulded from high density polyurethane and hand finished to ensure unmatched crispness of detail and the finest product quality.
Polyurethane is hard, dense foam that has many advantages over wood or plaster in that it does not rot, crack, splinter, or absorb moisture.
Here are a few of the many advantages of polyurethane fireplace:
Exquisite detail and design consistency
Lasts longer than wooden and gypsum fireplaces
Designed for interior and exterior use
Cuts cleanly without splintering
Lightweight and easy to install
Pre-primed and ready for paint or stain