Even the smallest details can make a difference to the aesthetic harmony of a room. Cornices are the perfect finishing touch to help you create the style you are looking for, especially when balanced with other interior design features.
What is a cornice?
A cornice is a type of molding which runs along the top lengths of your interior walls, which sits in the join between the walls and the ceiling. Cornices are also commonly known as "coving", or "crown, bed or cove molding".
CLASSIC CROWN CORNICE MOLDINGS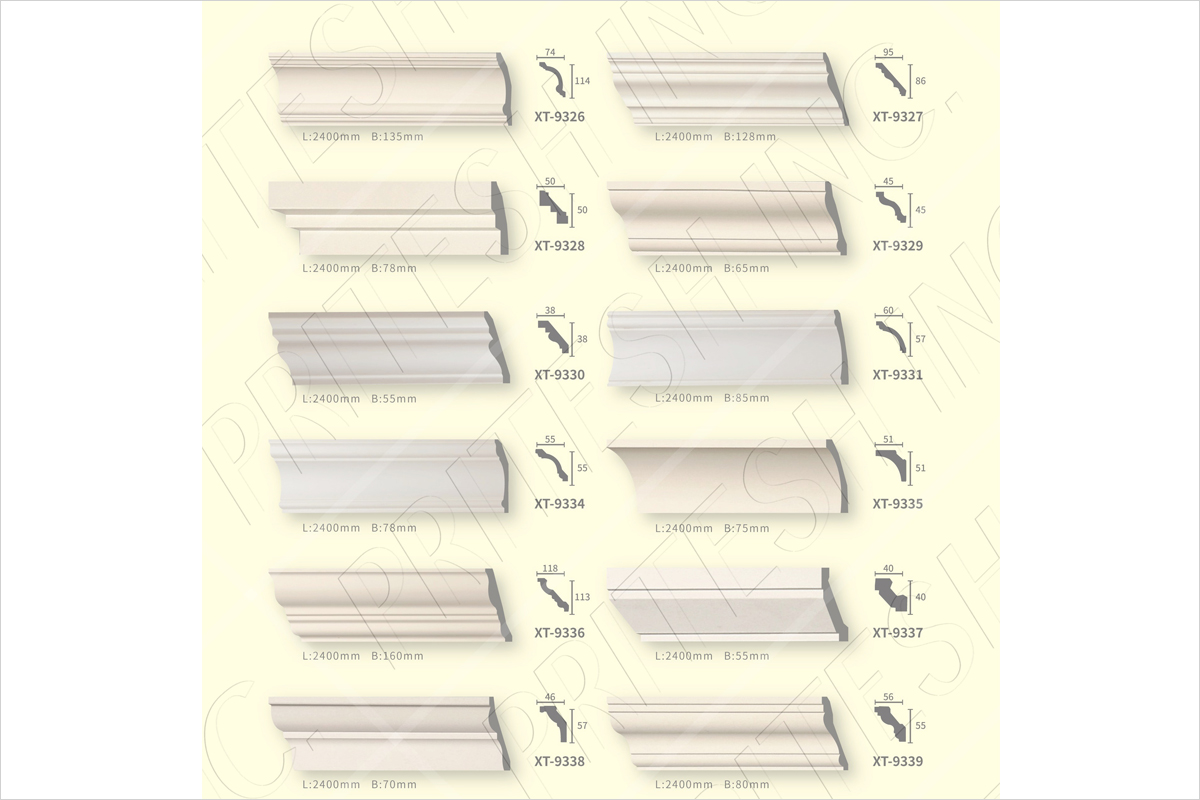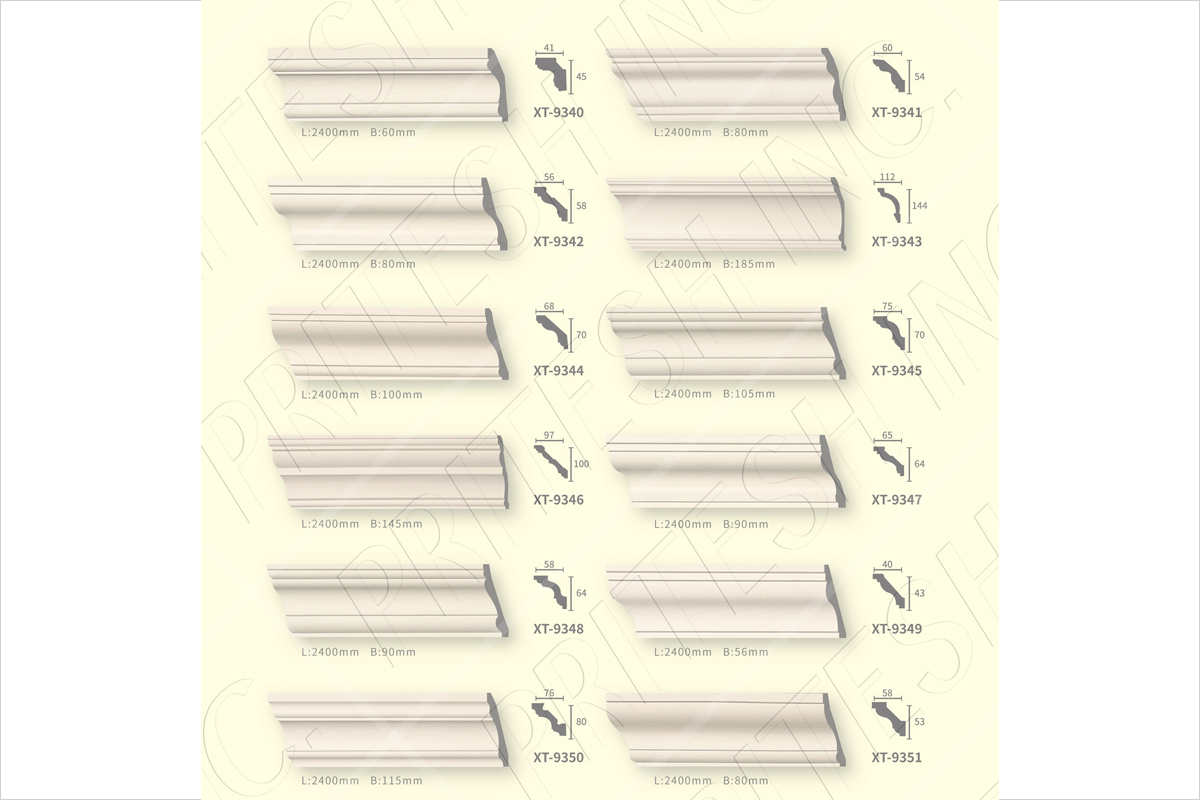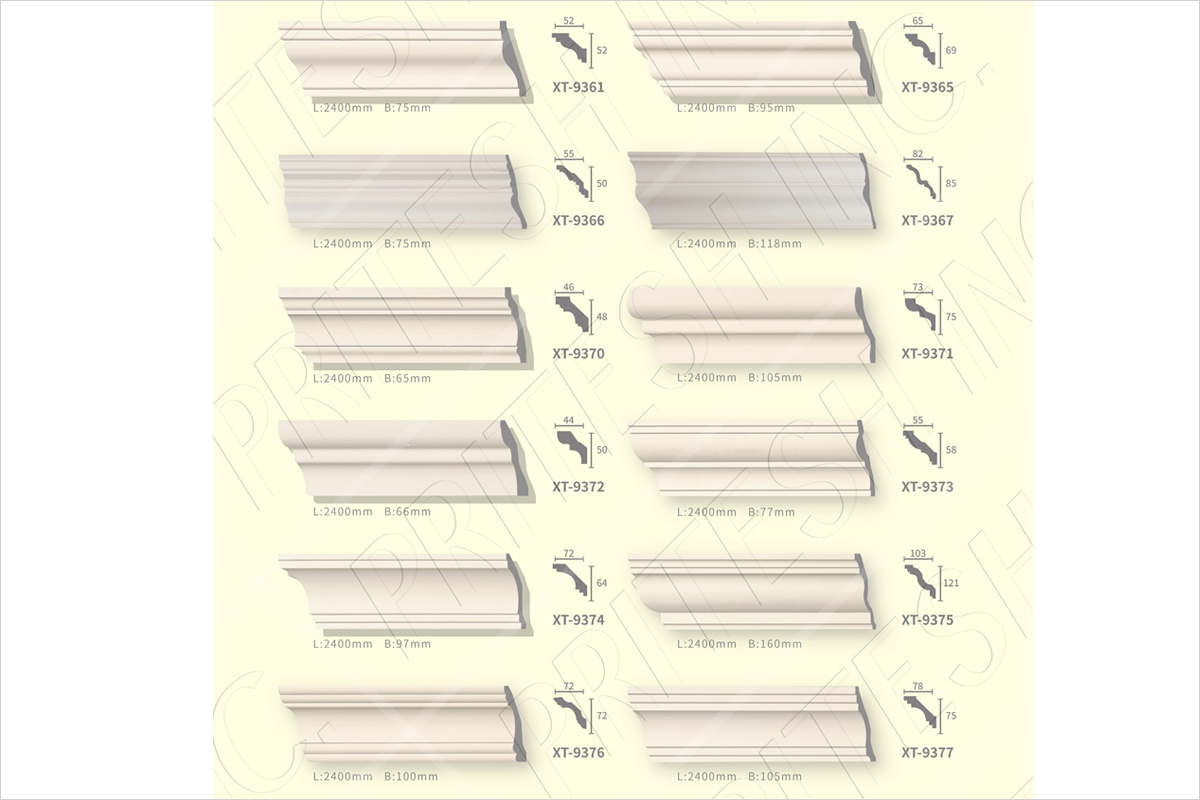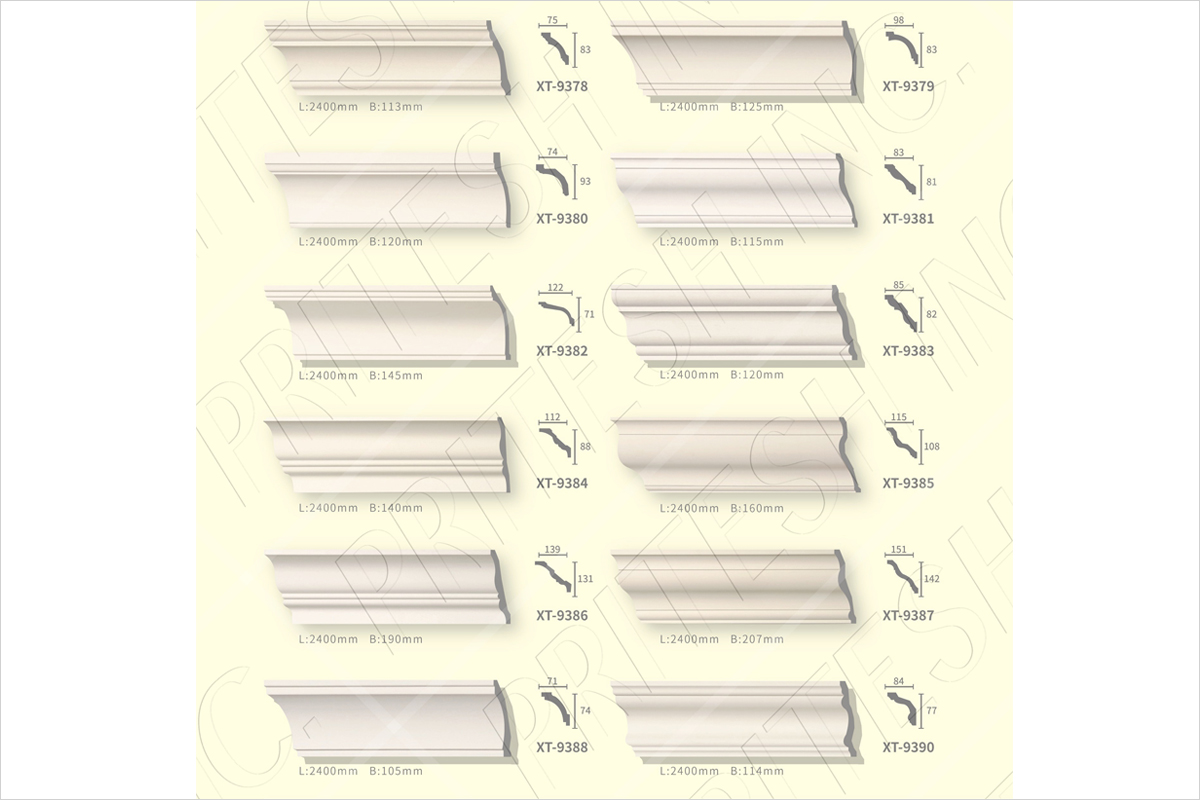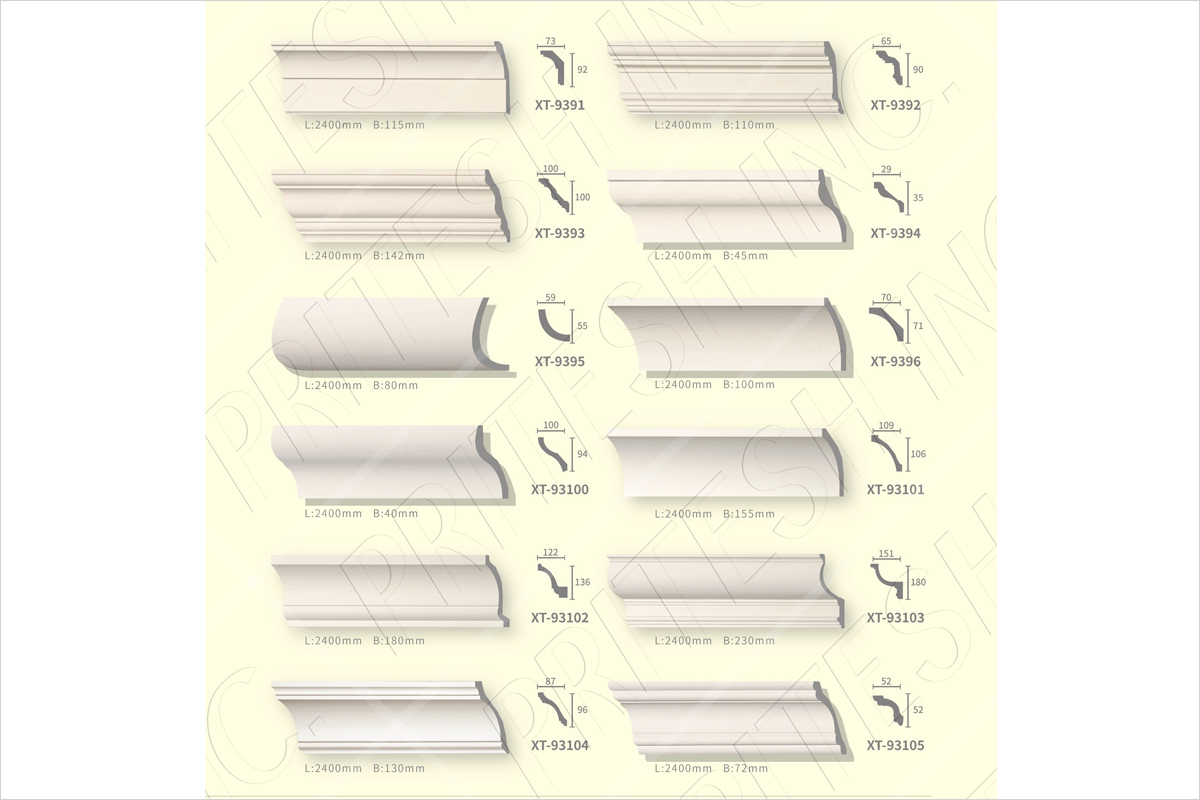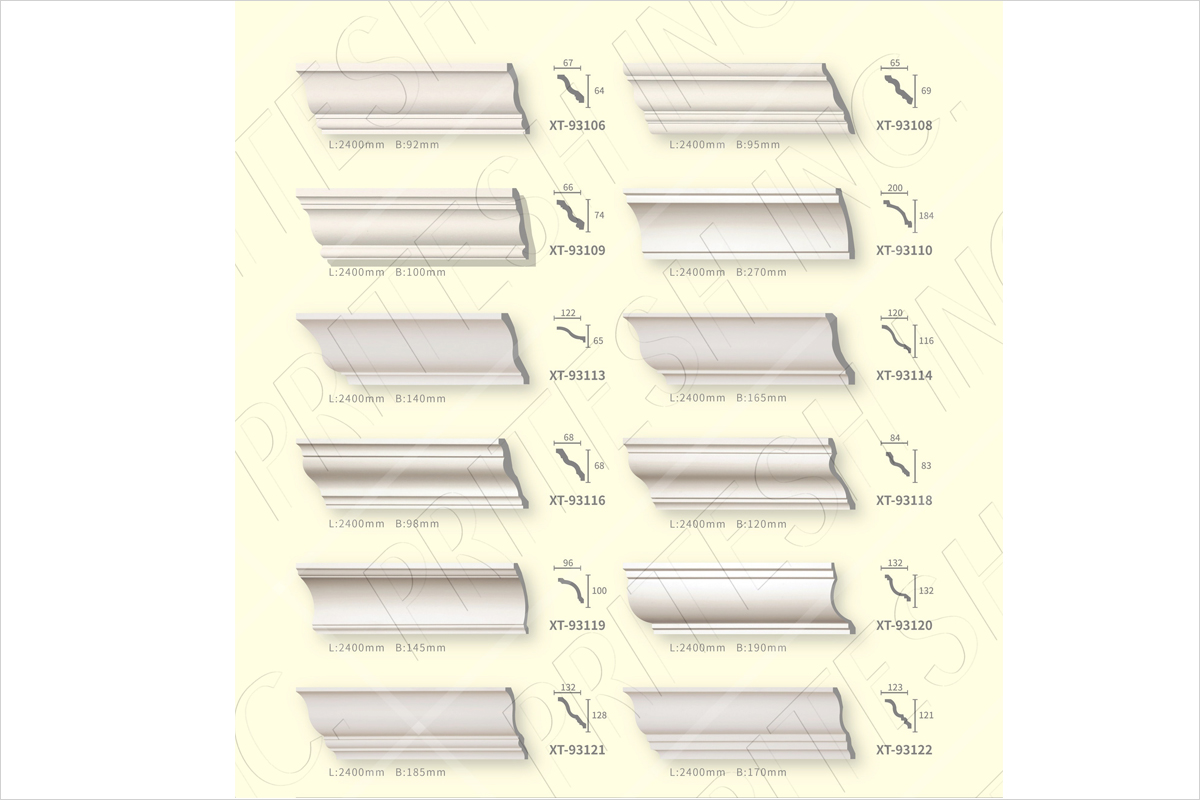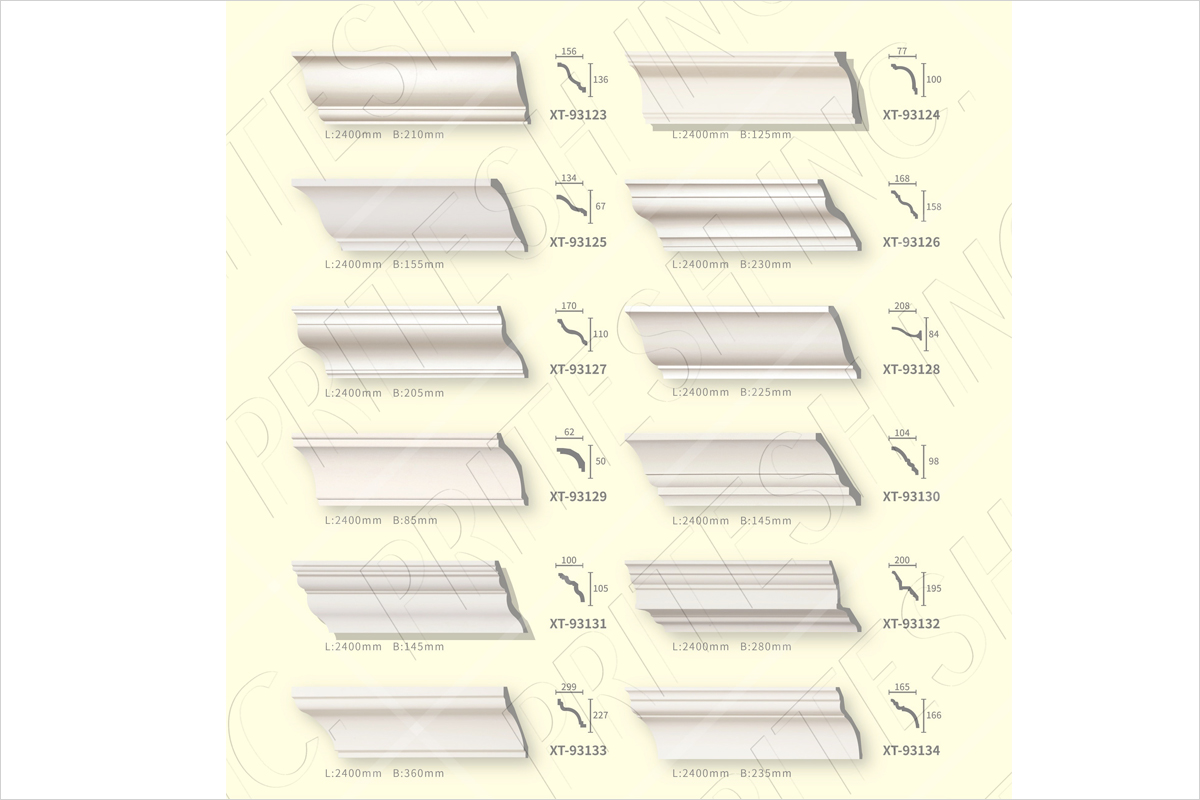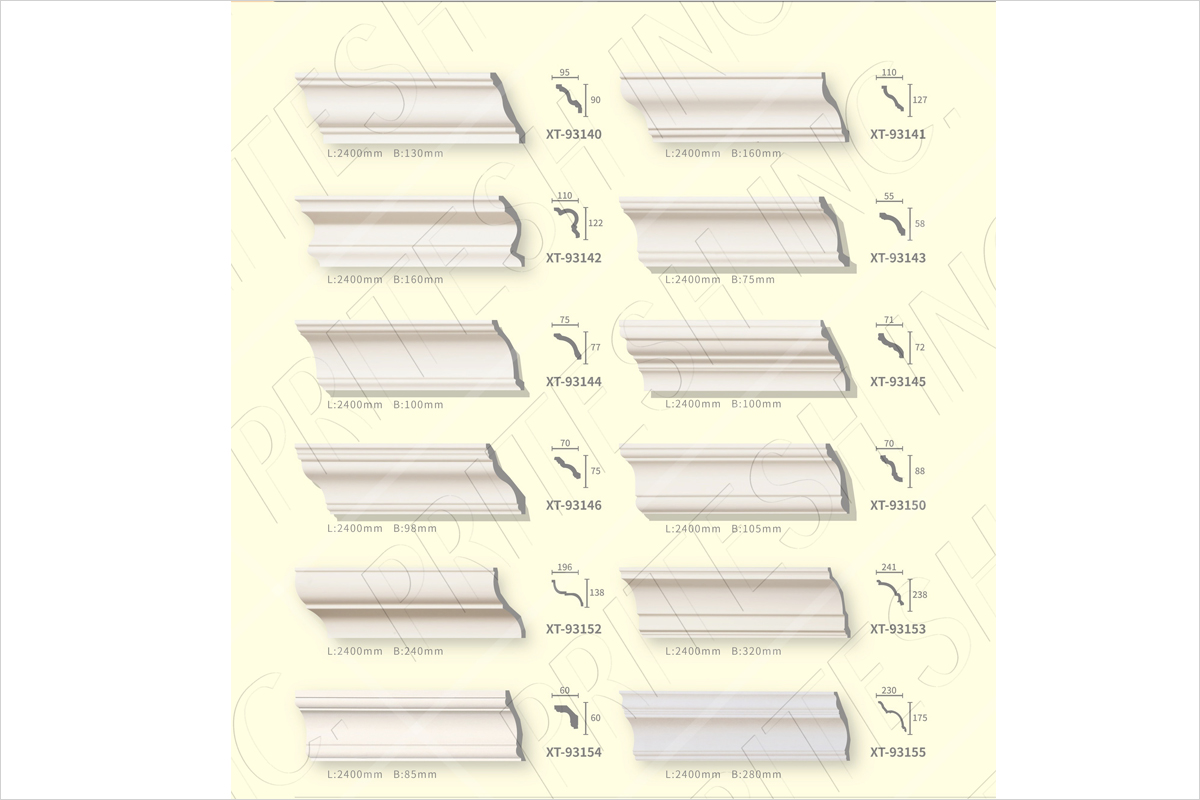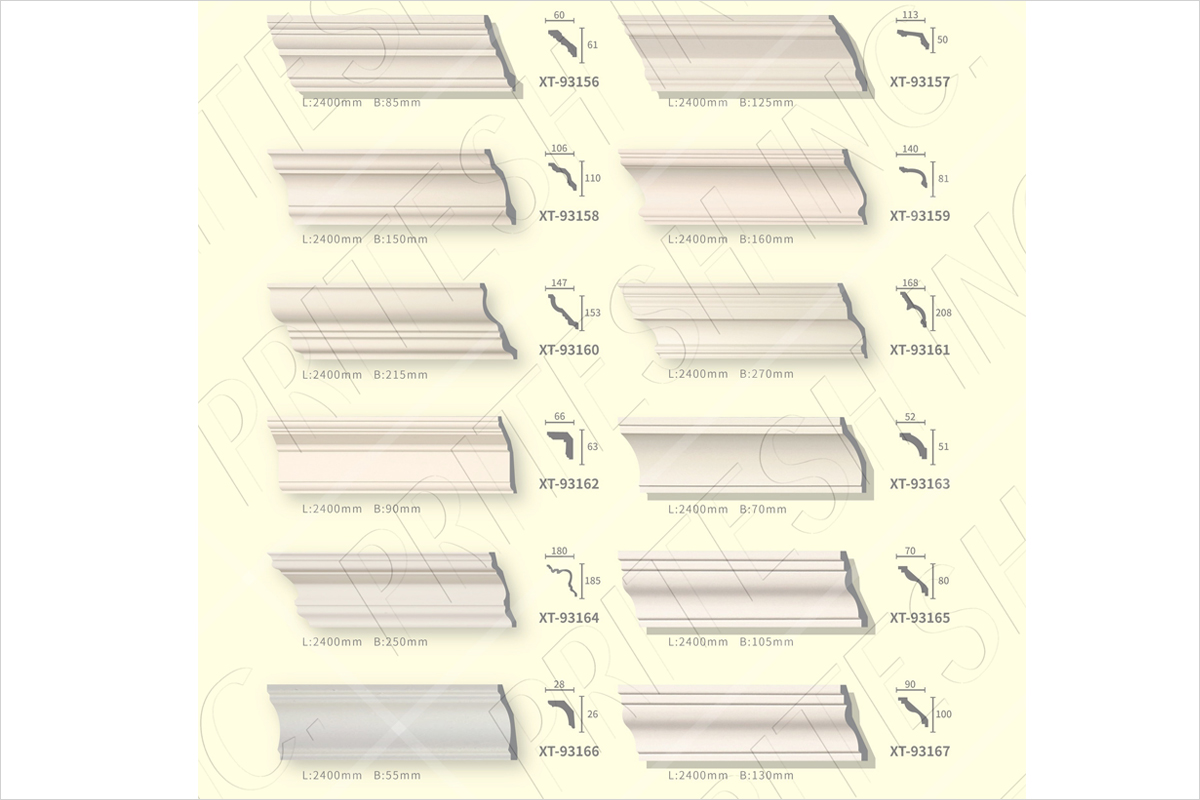 DECORATIVE CROWN CORNICE MOLDINGS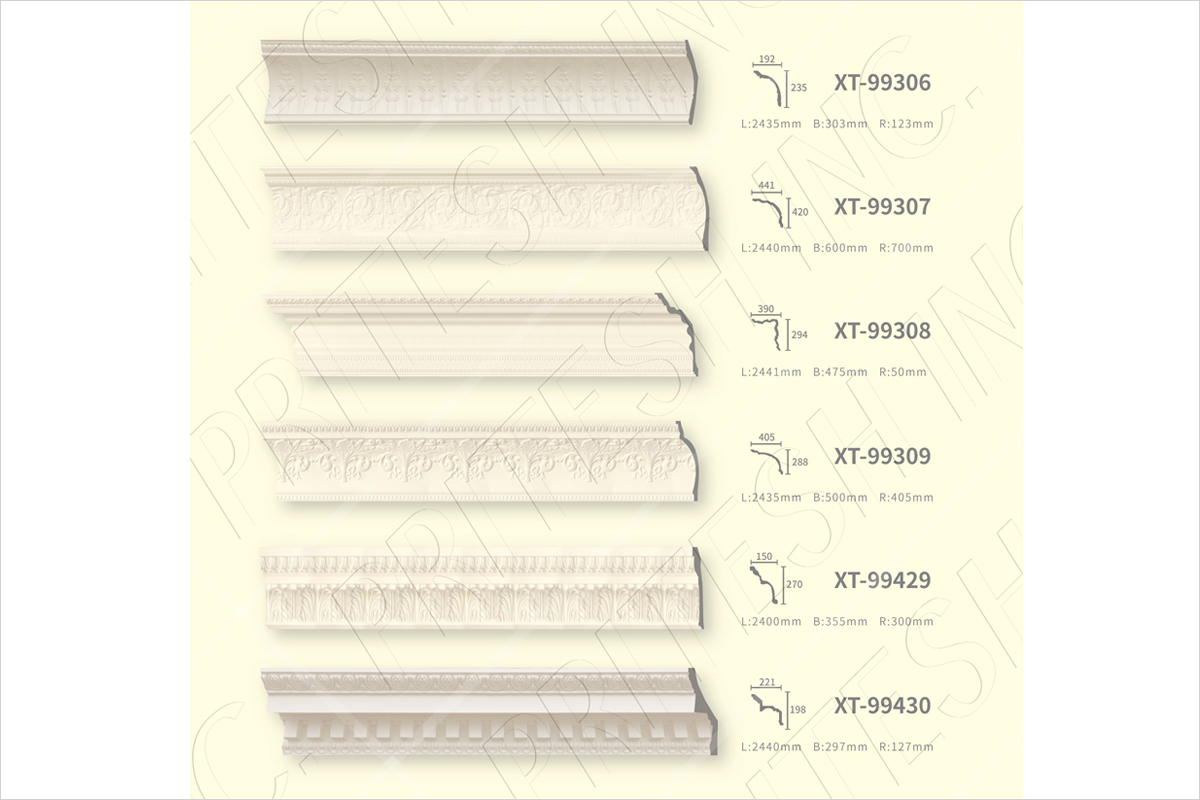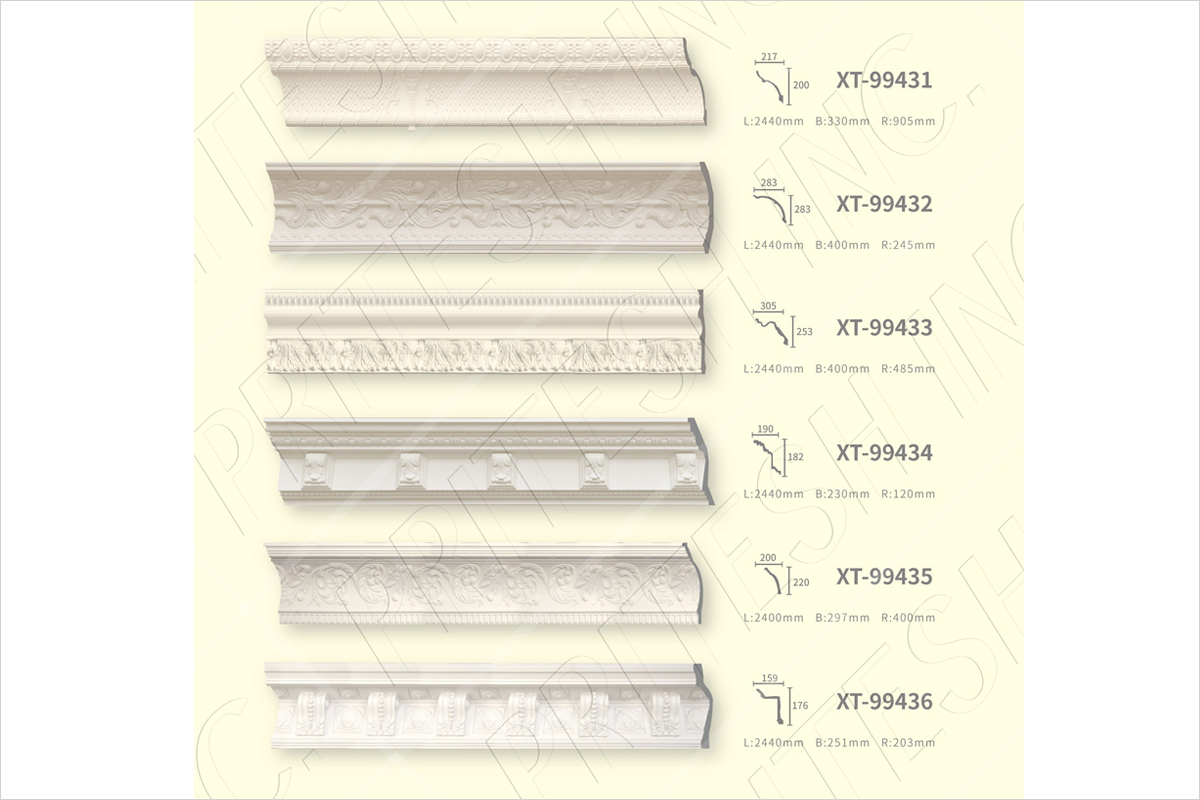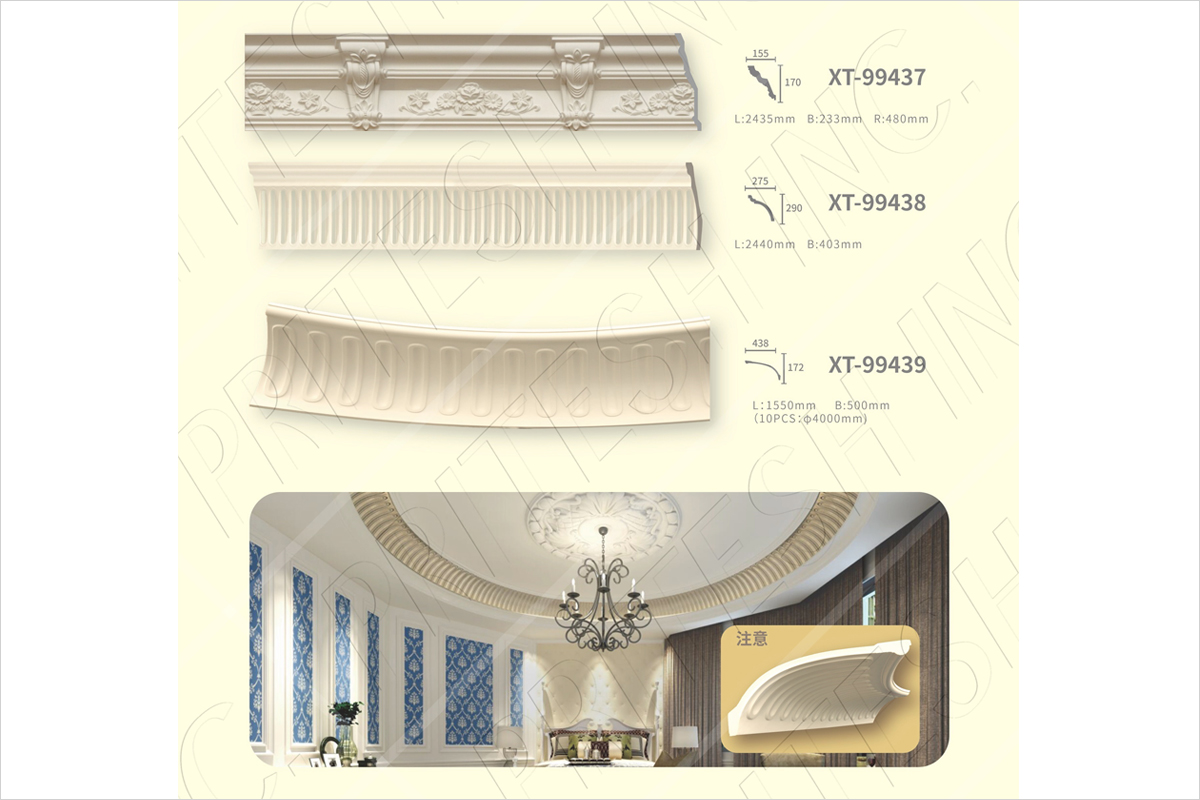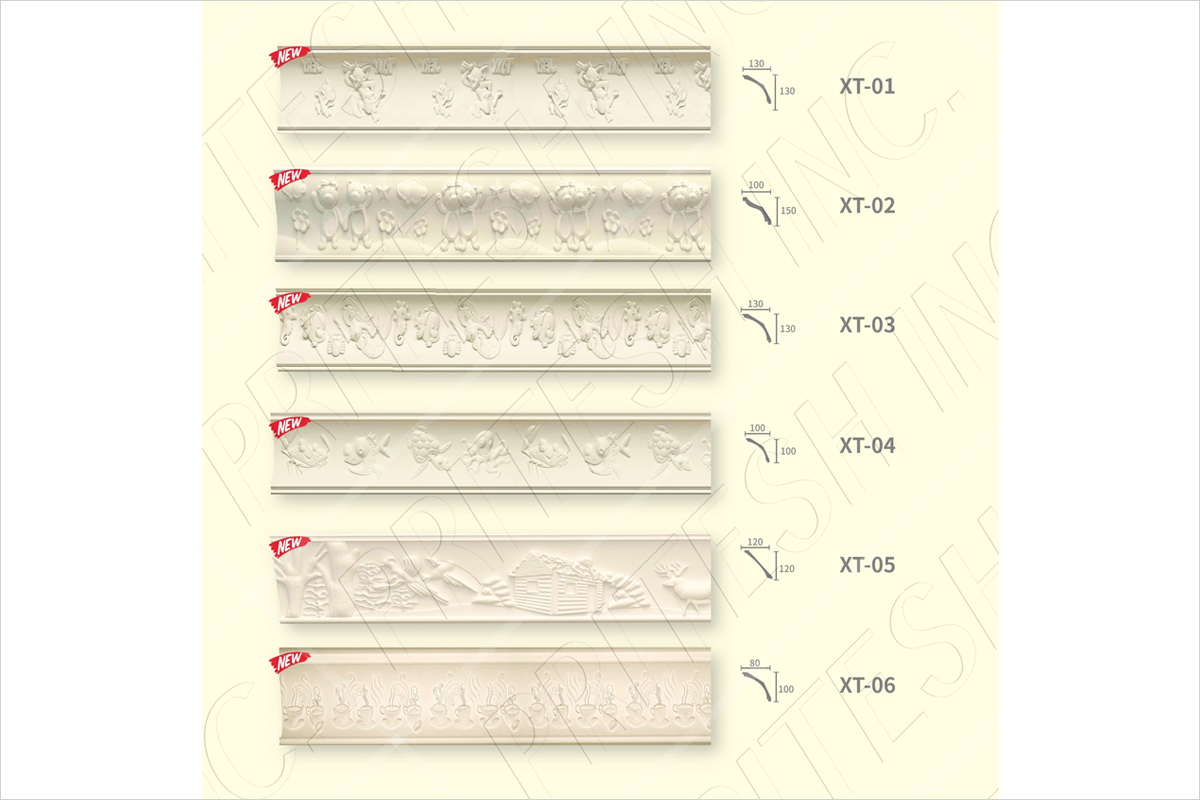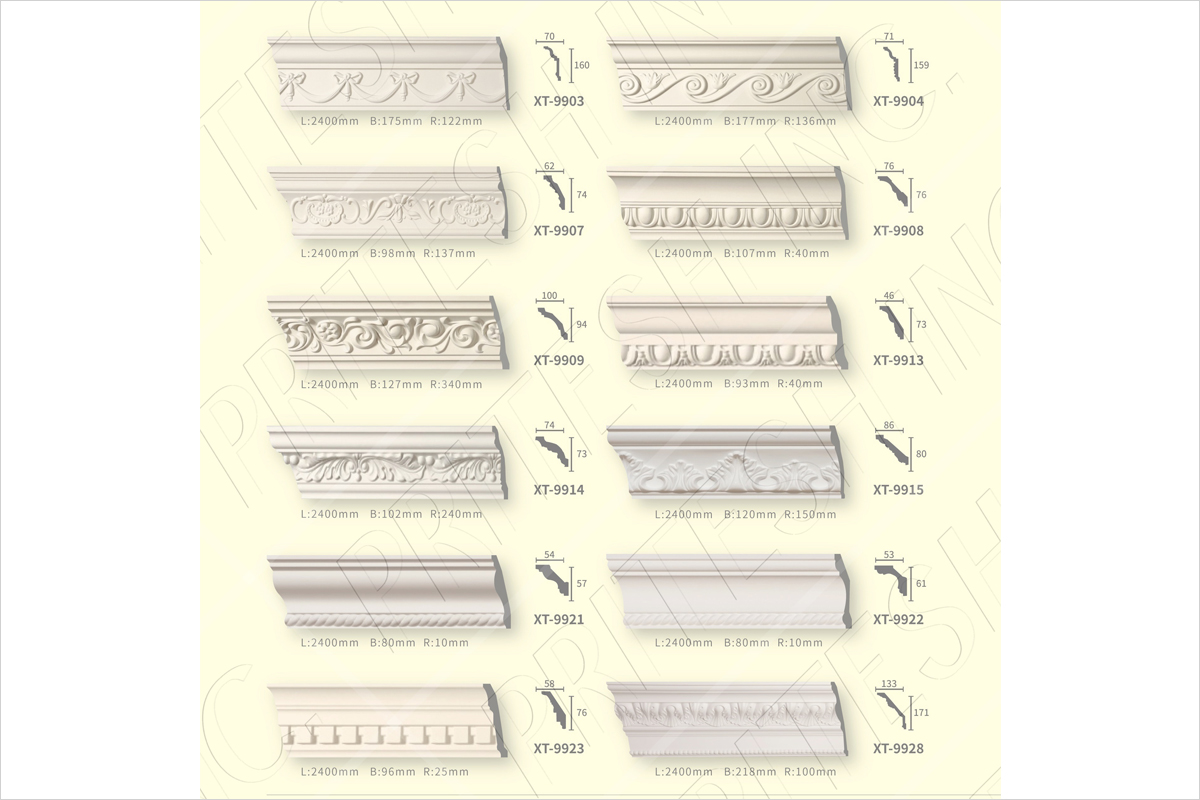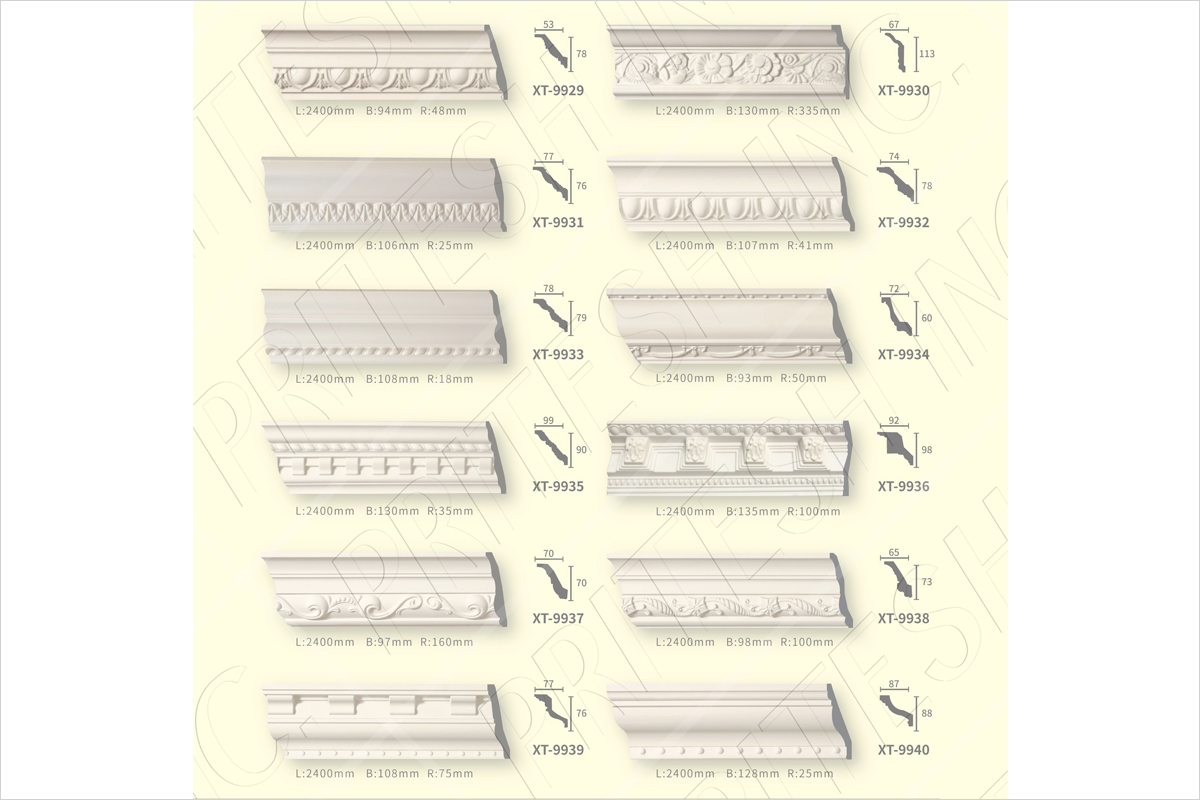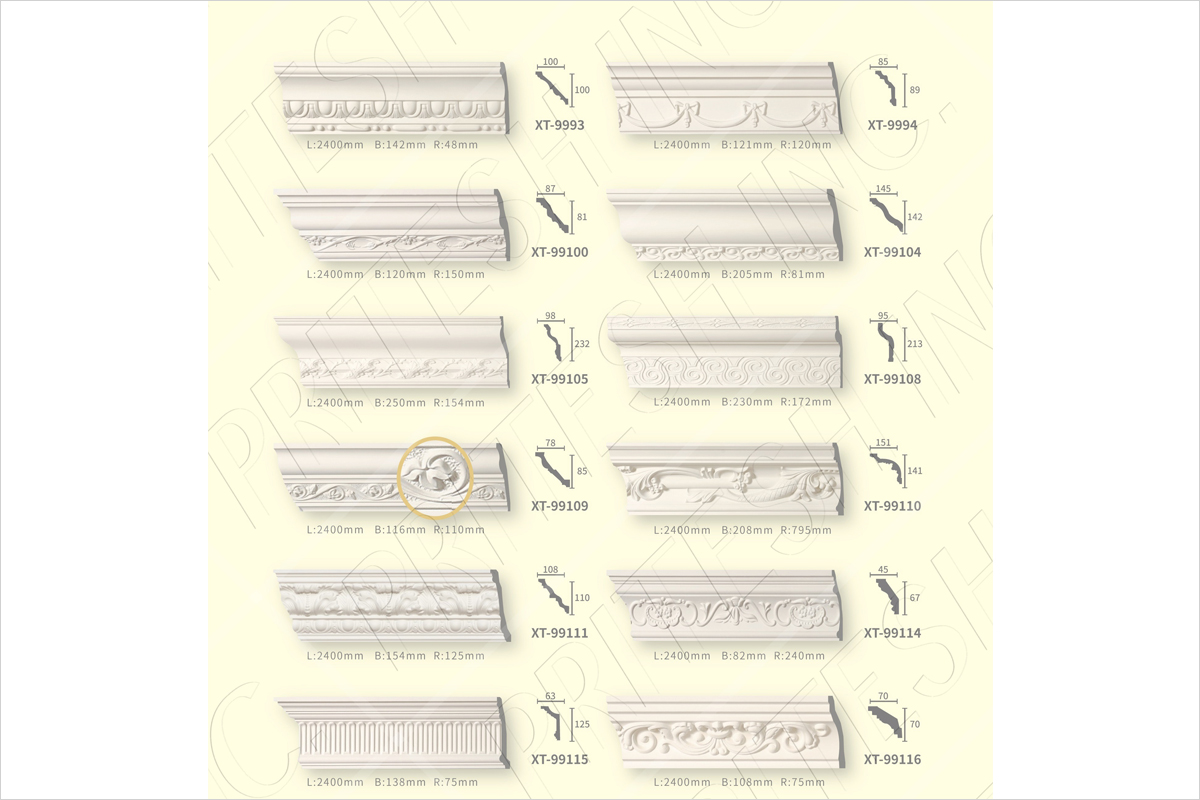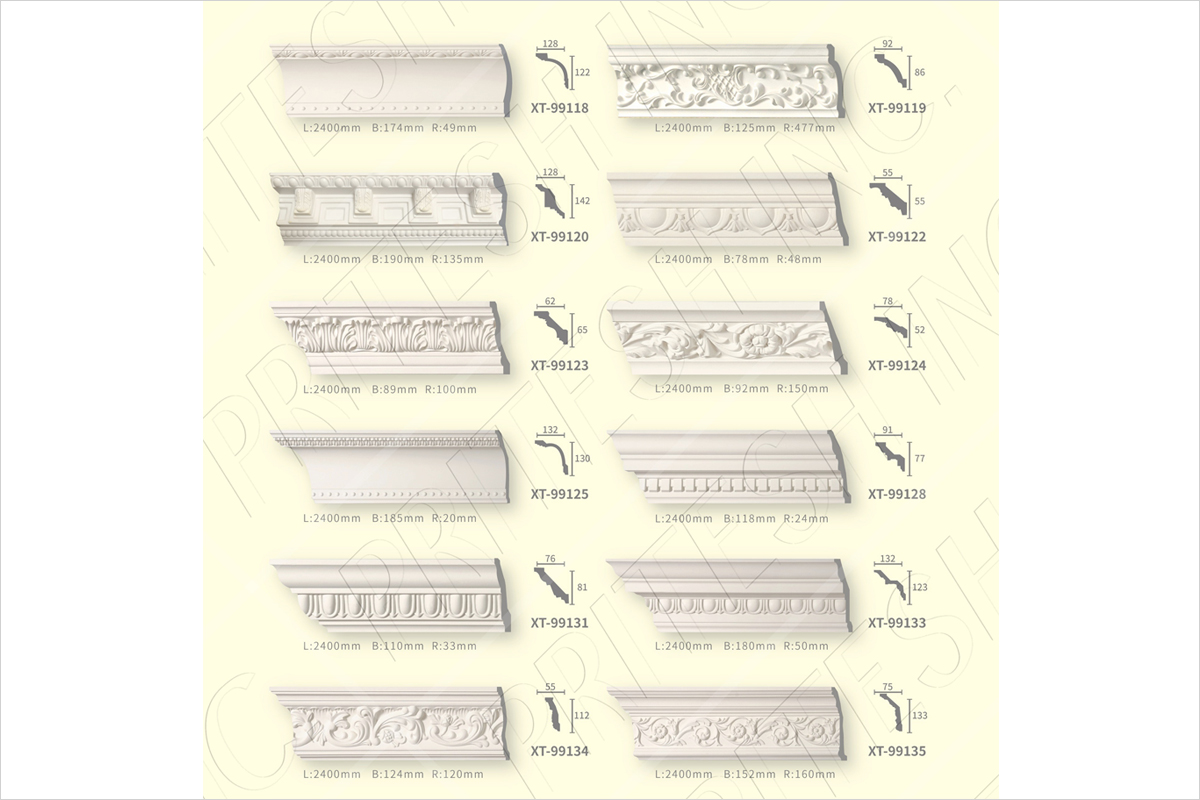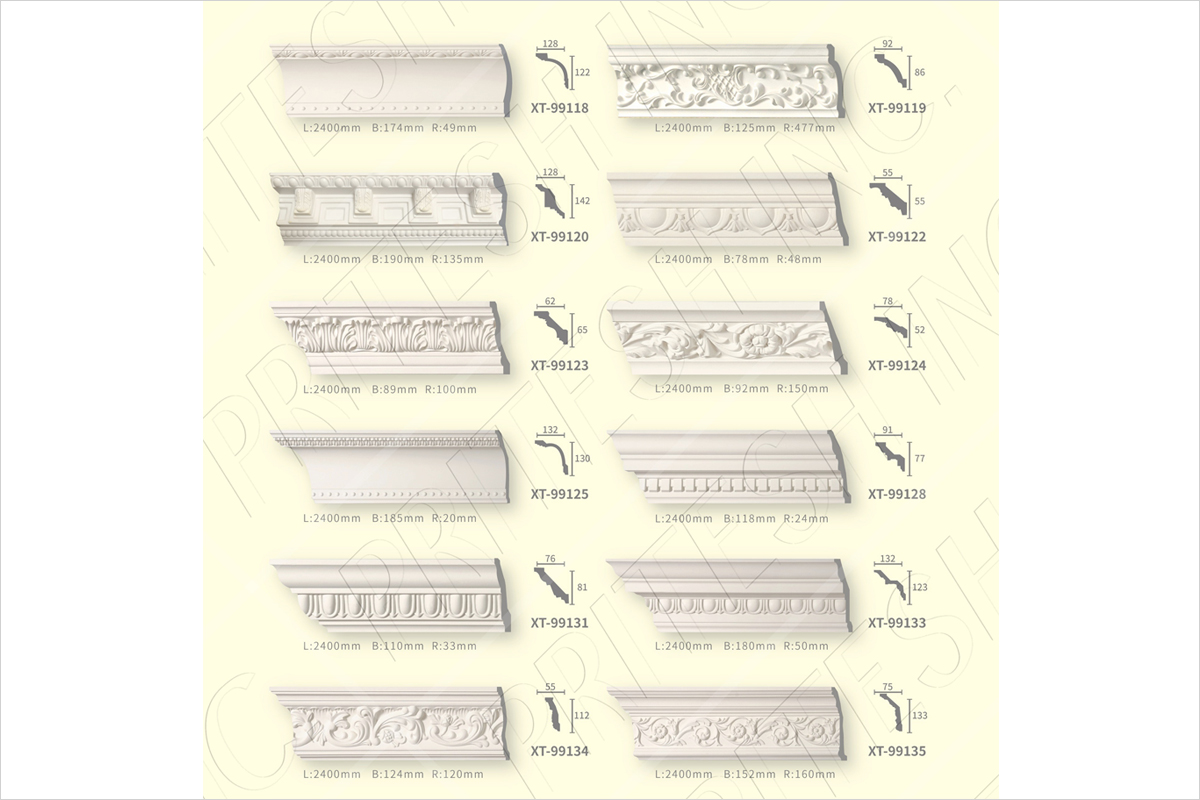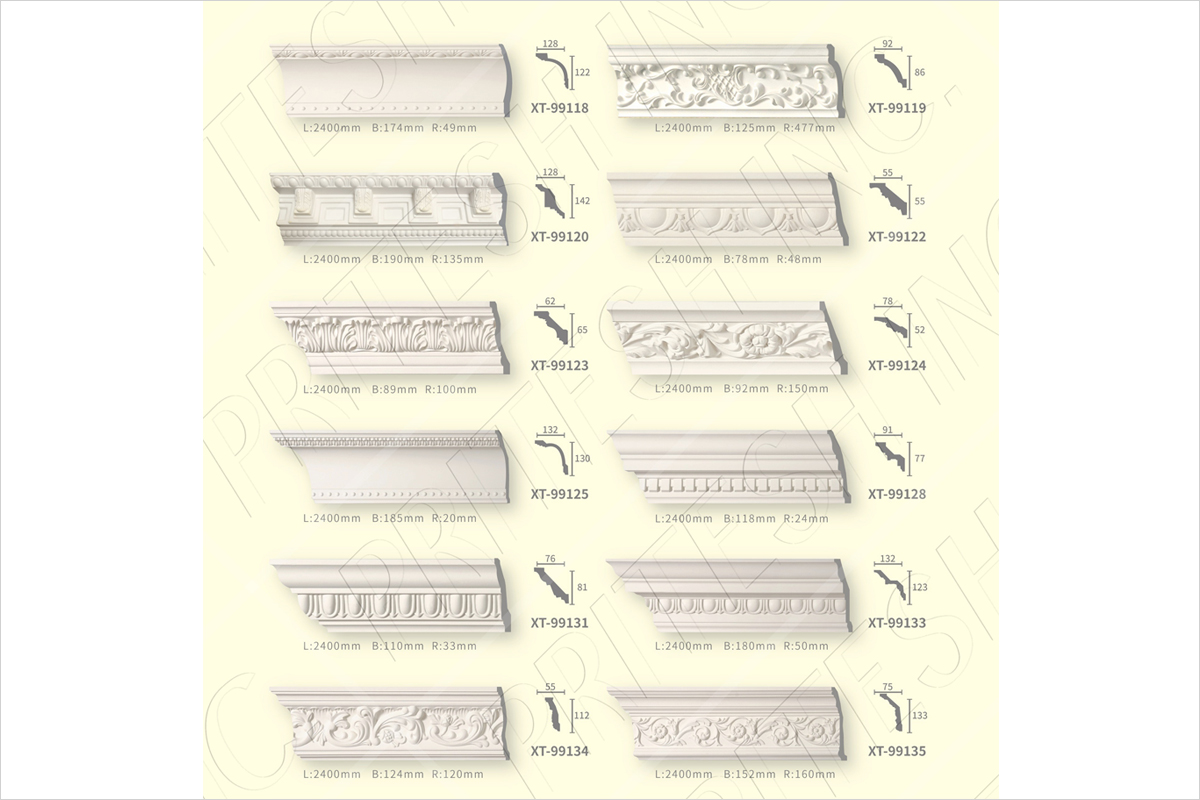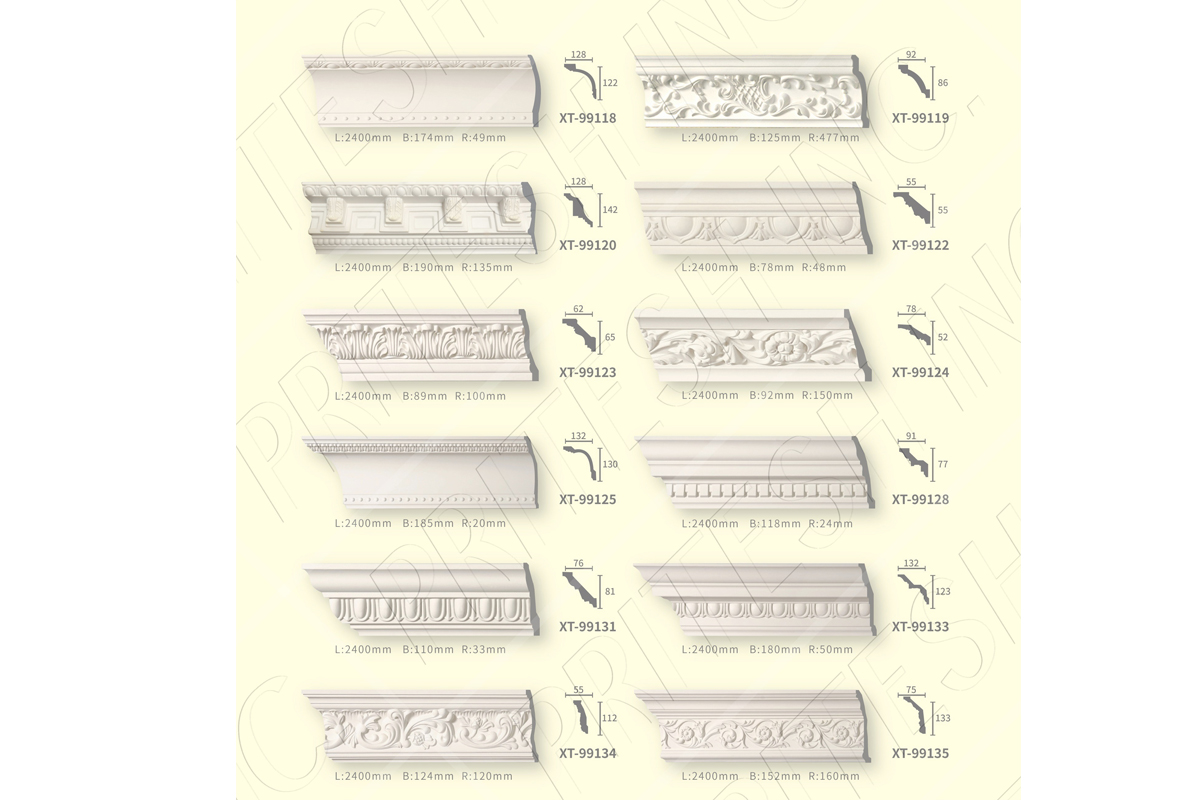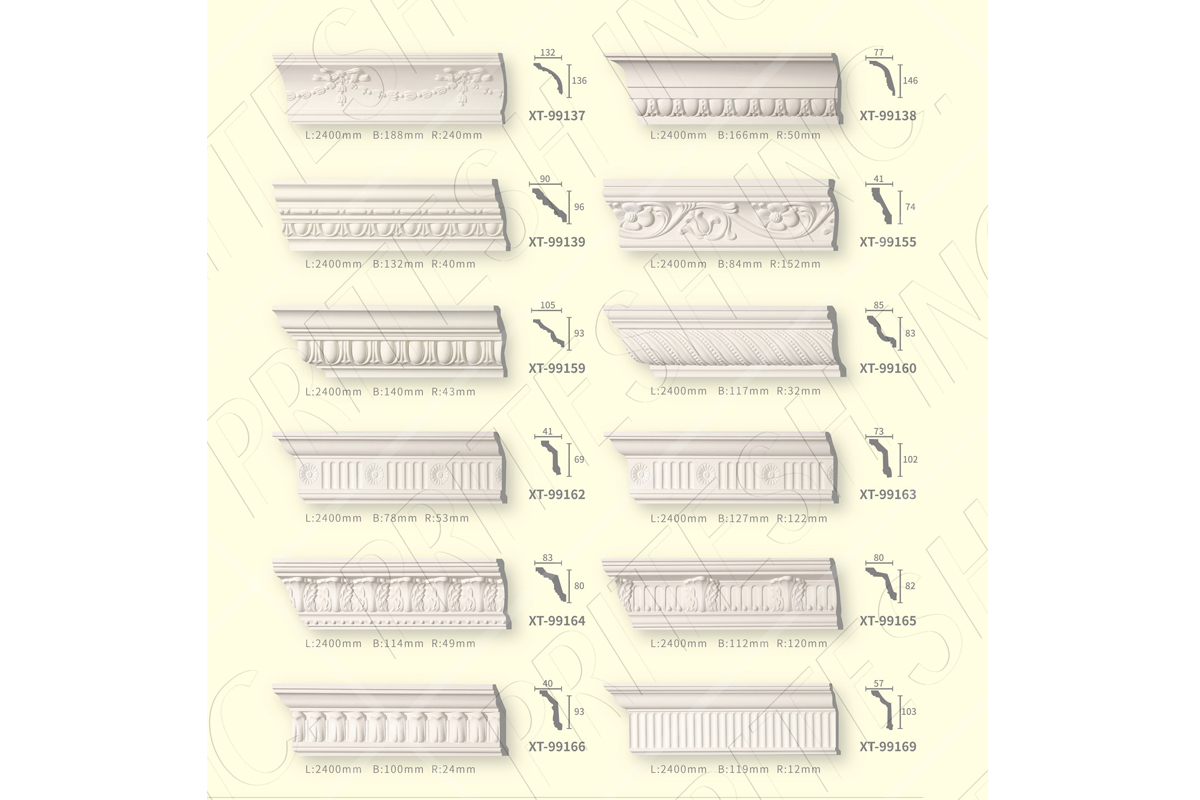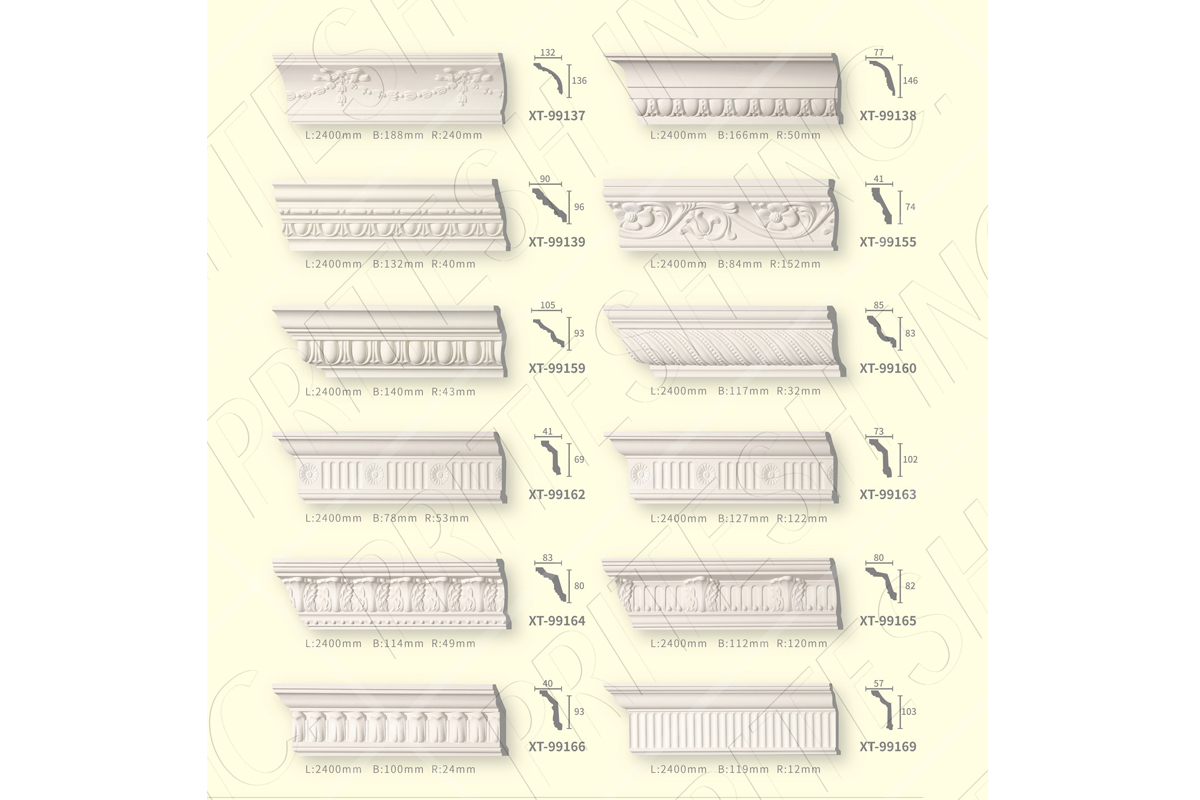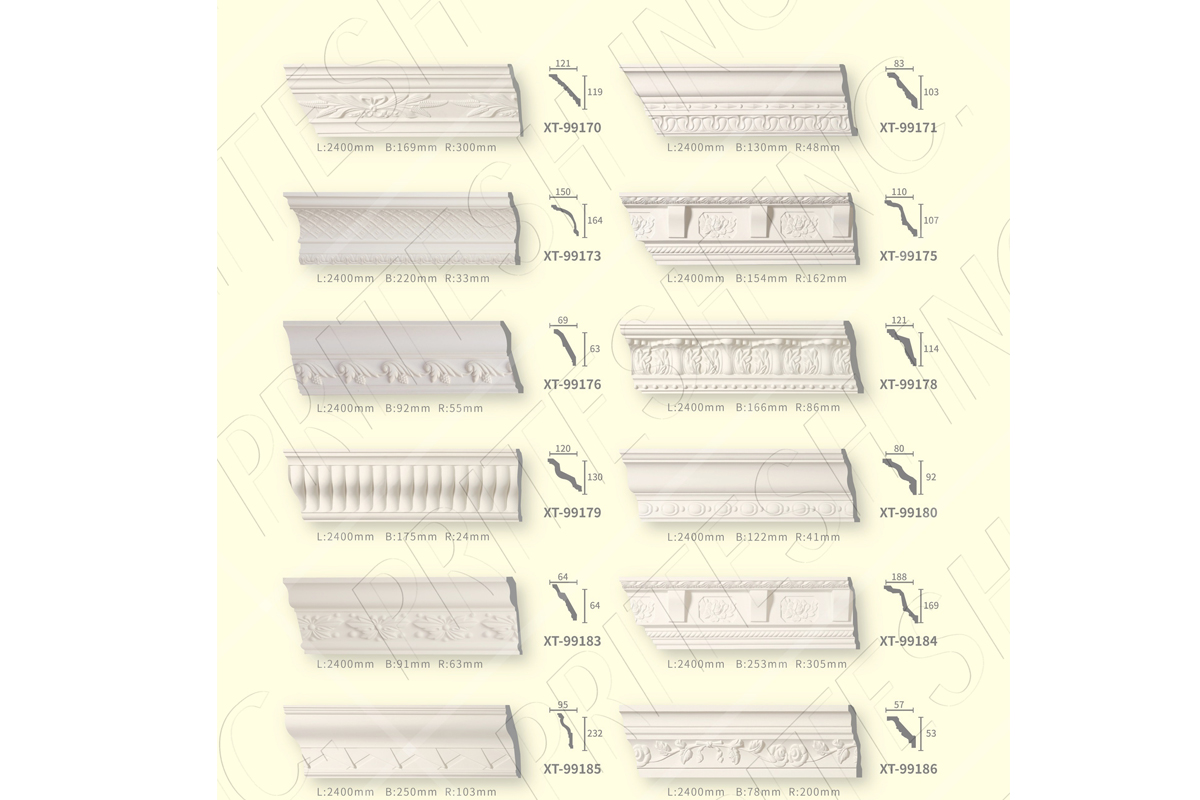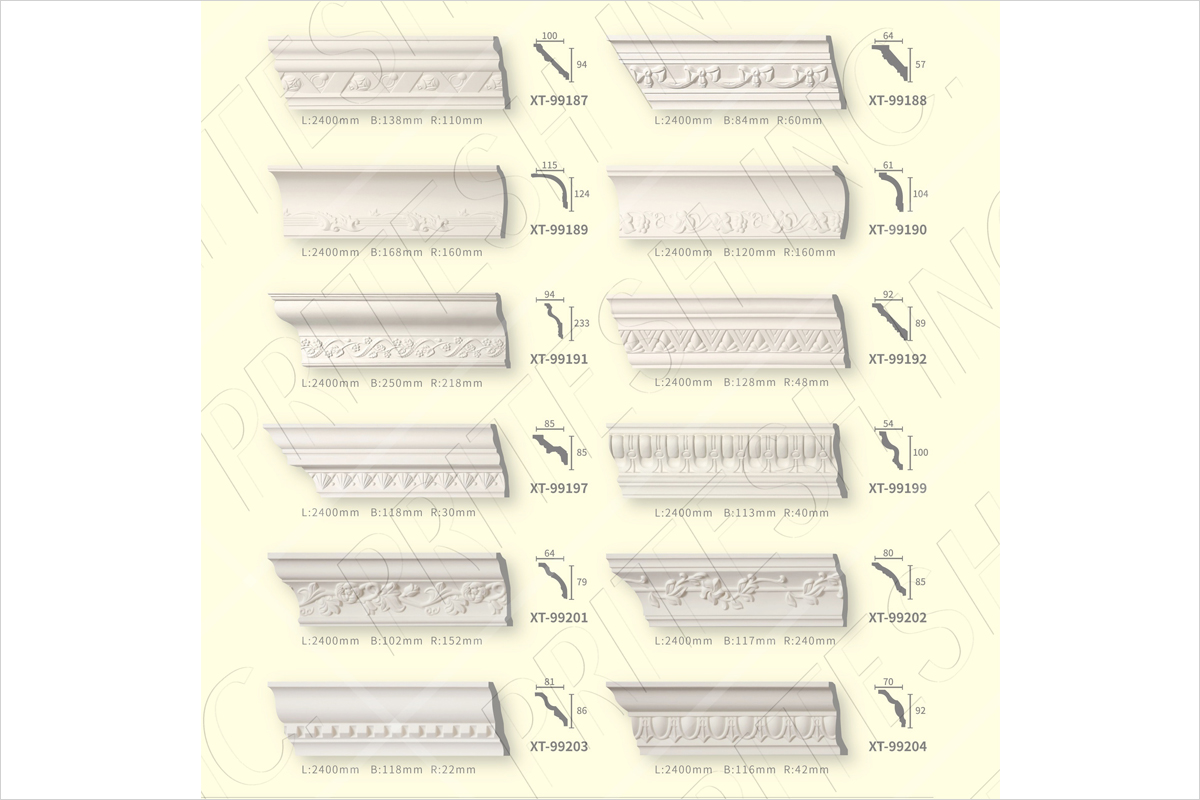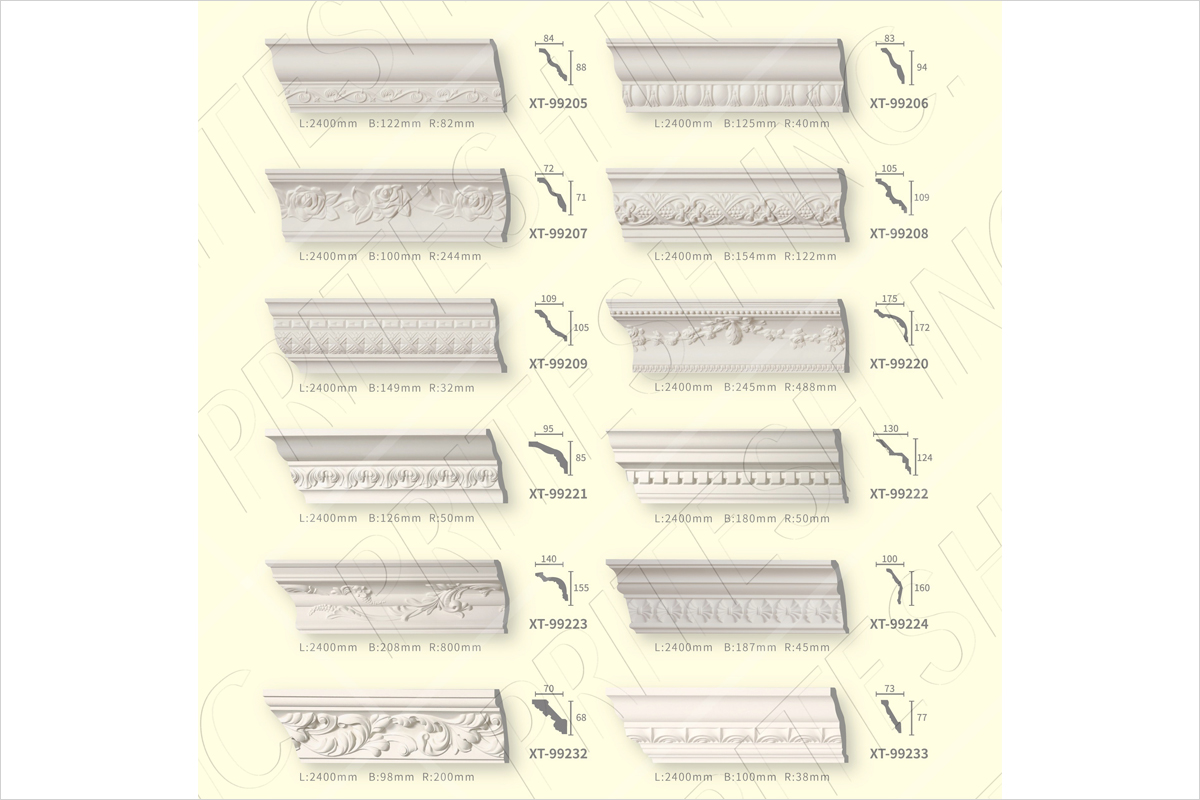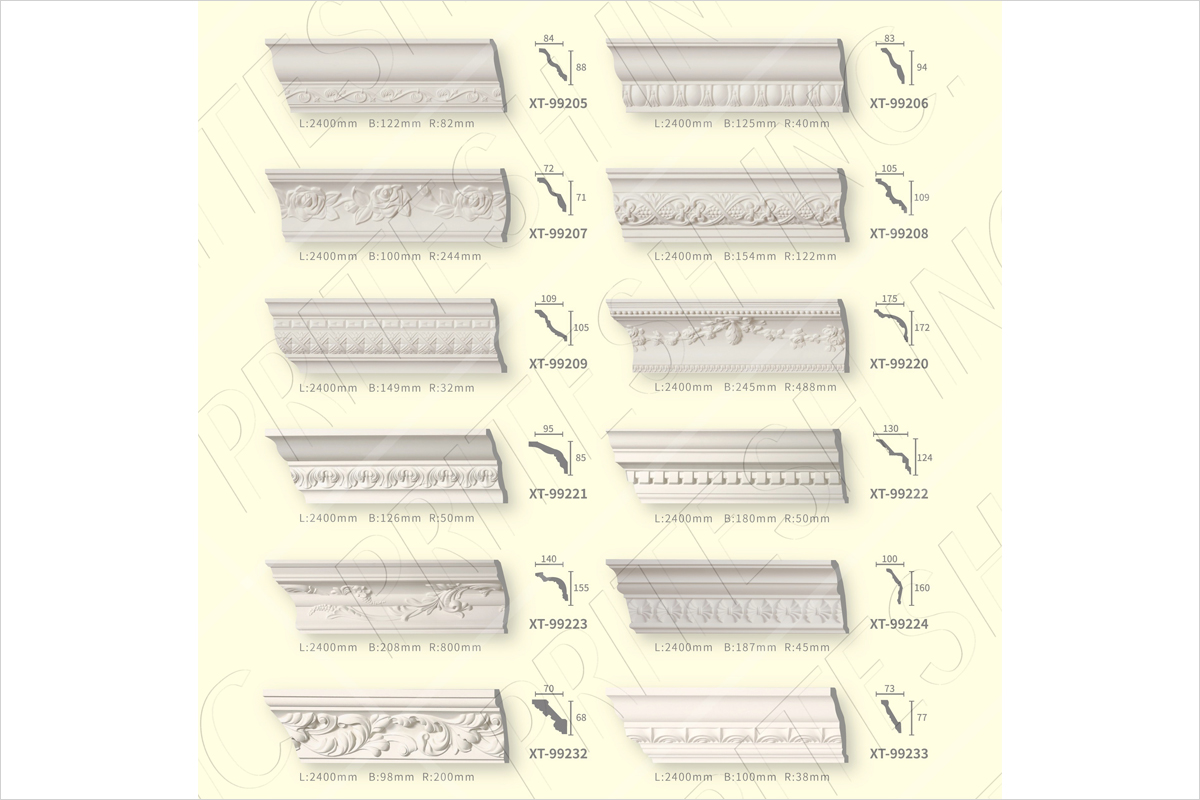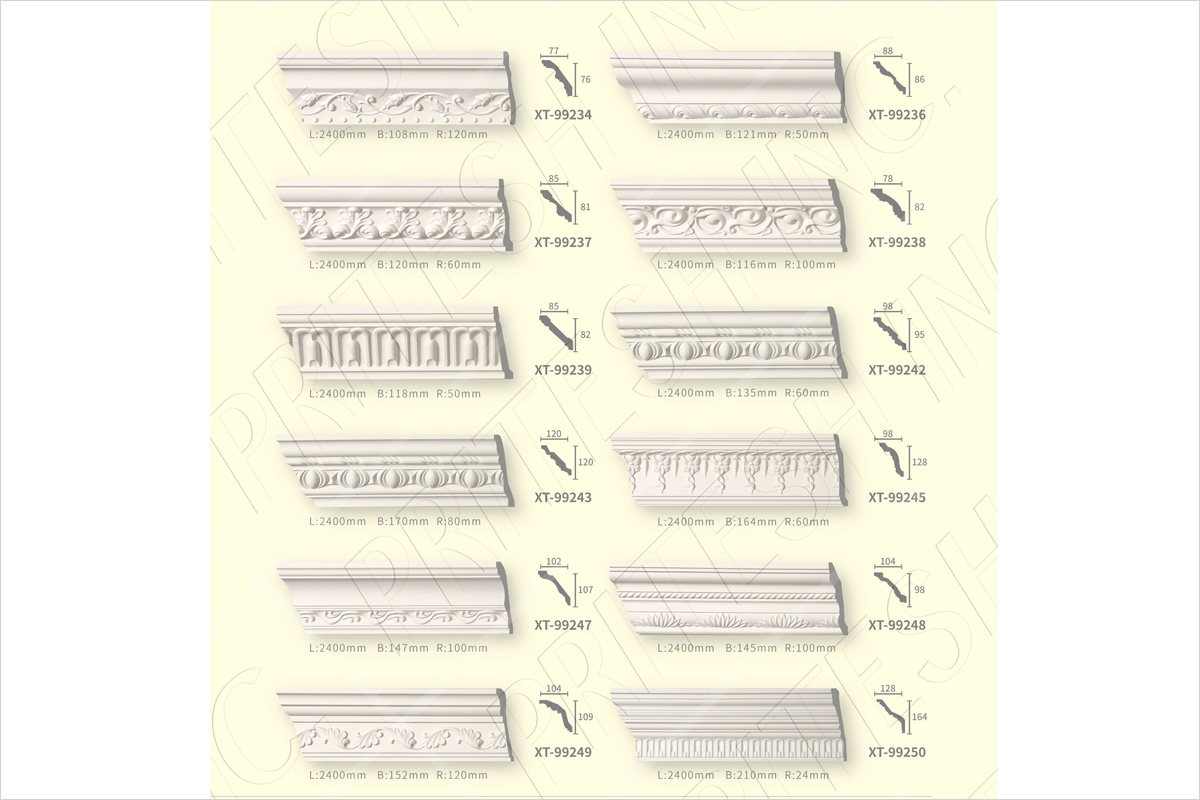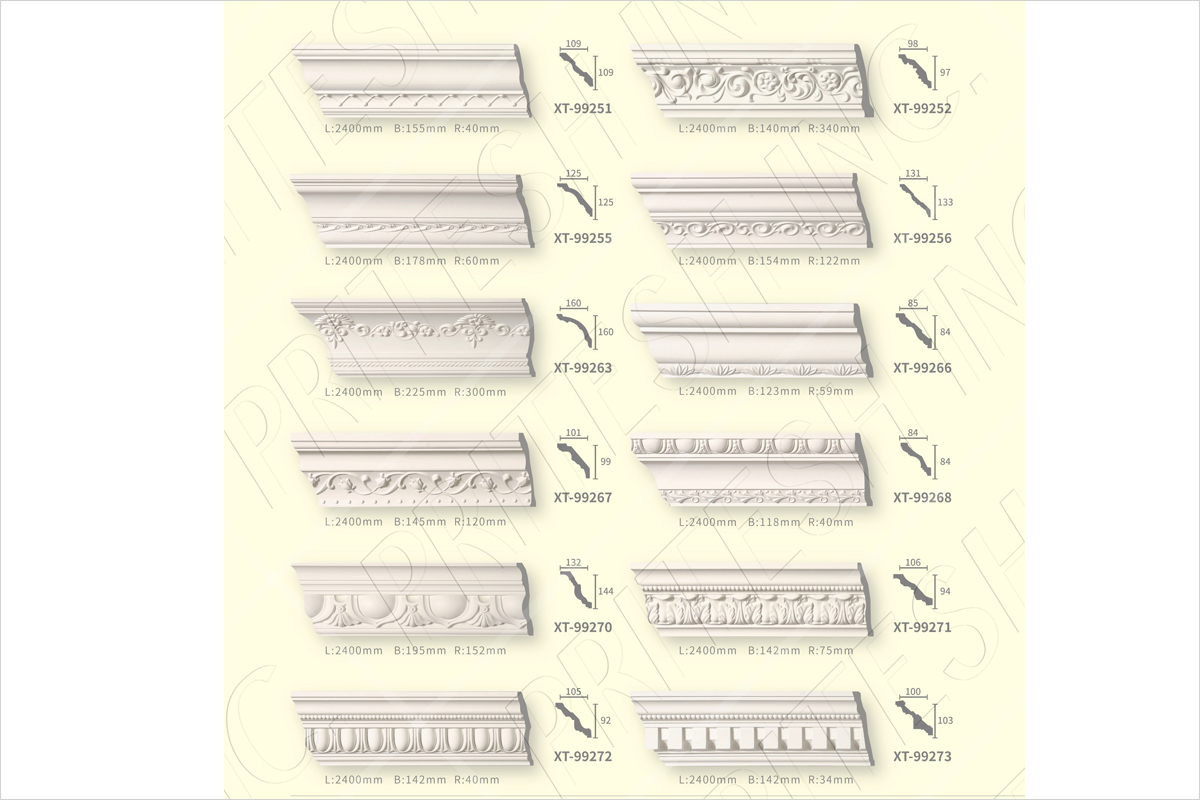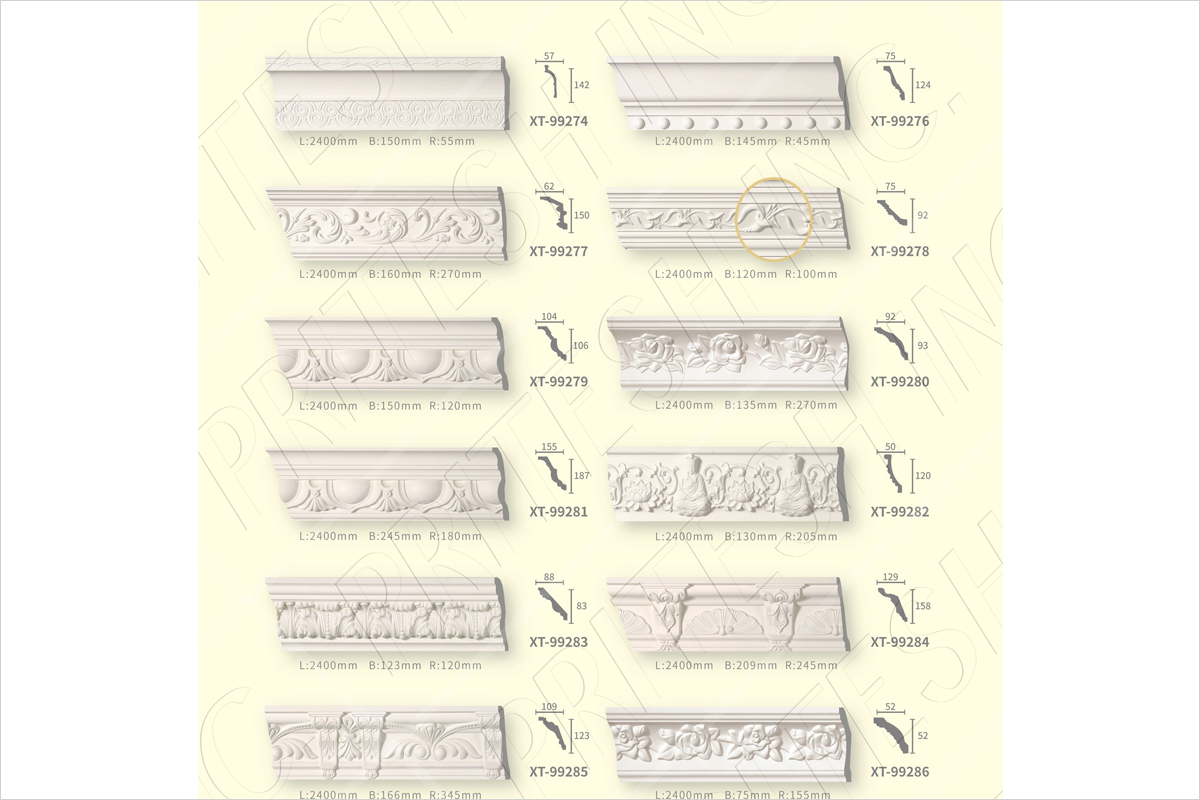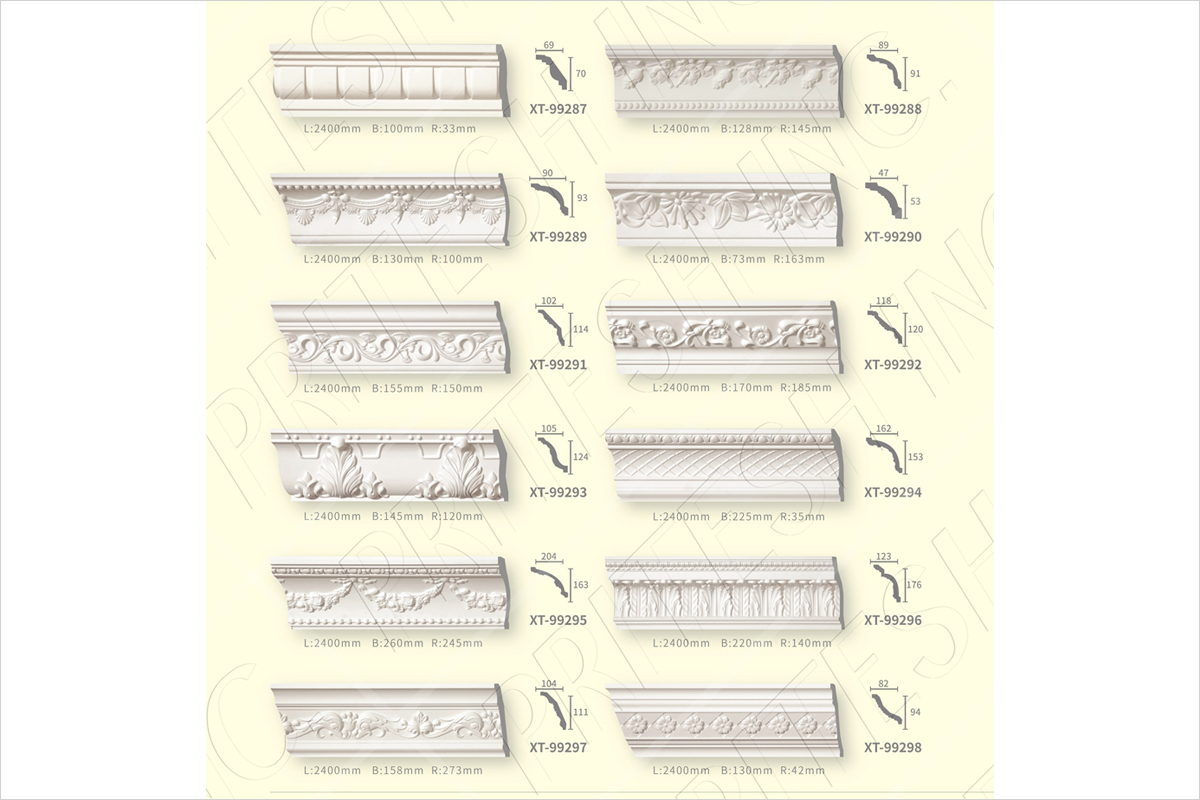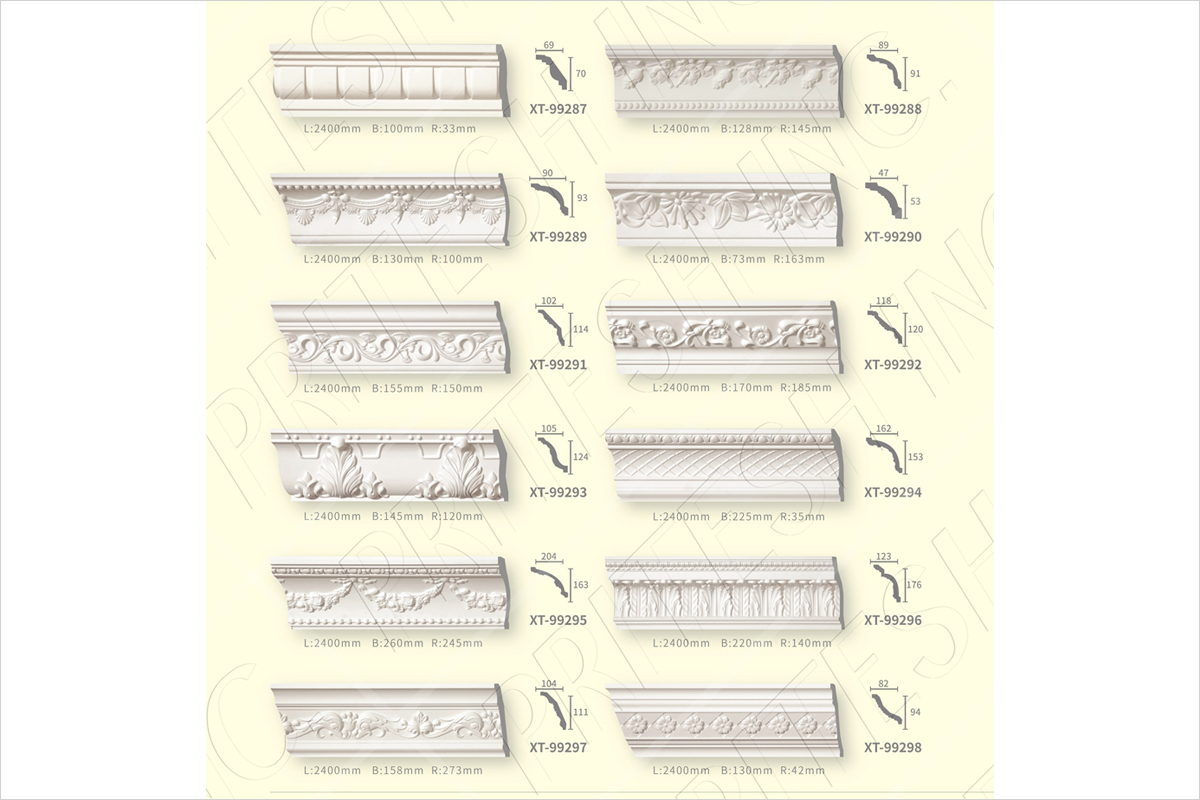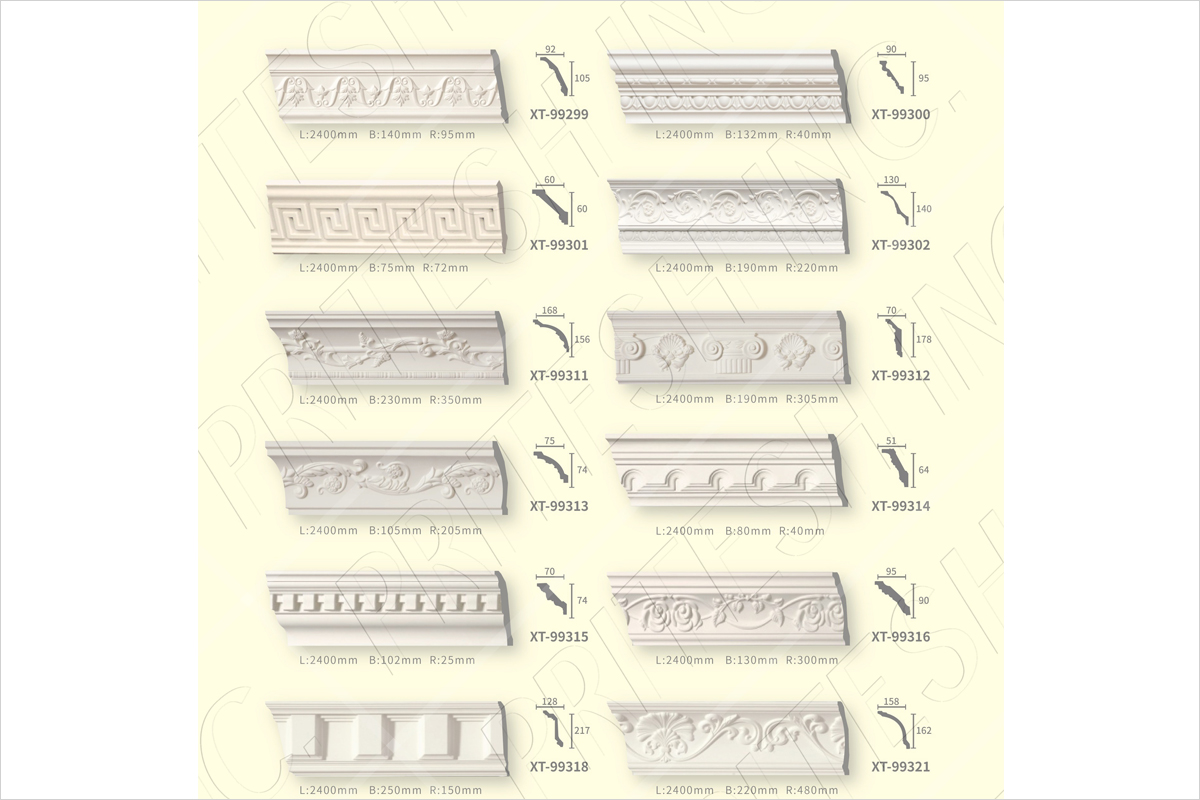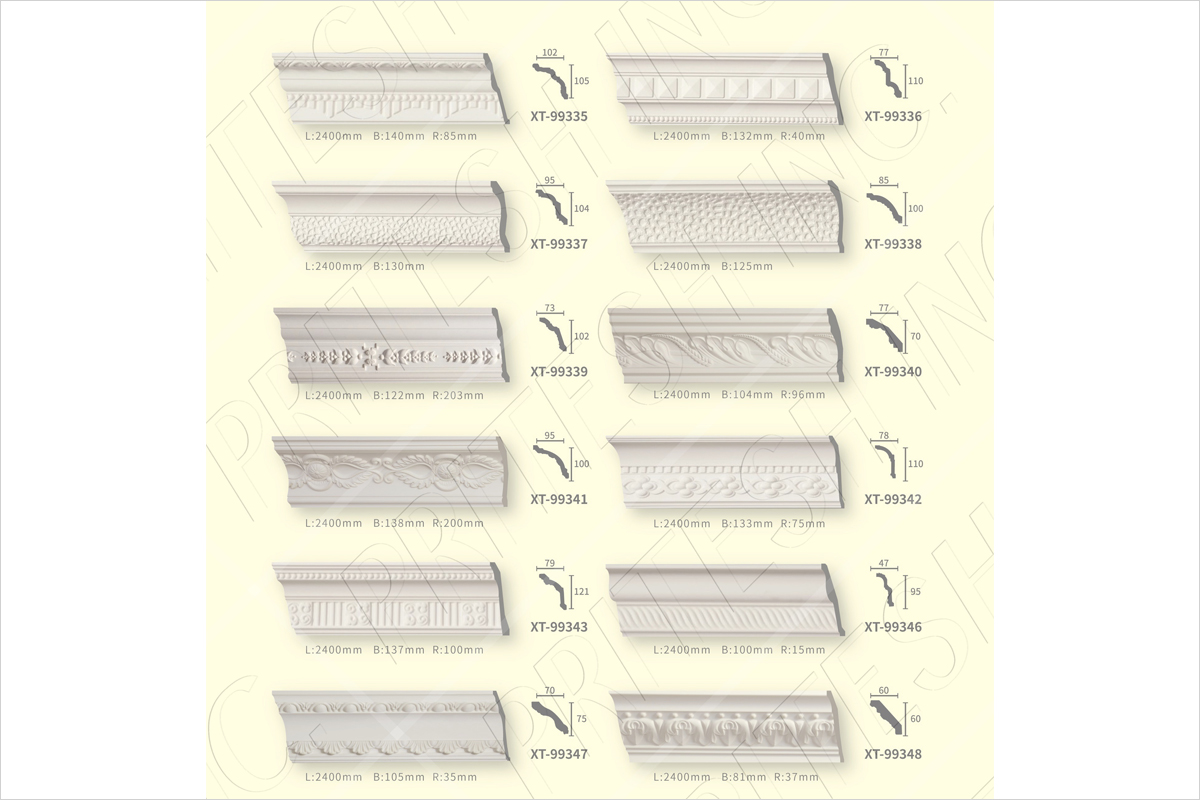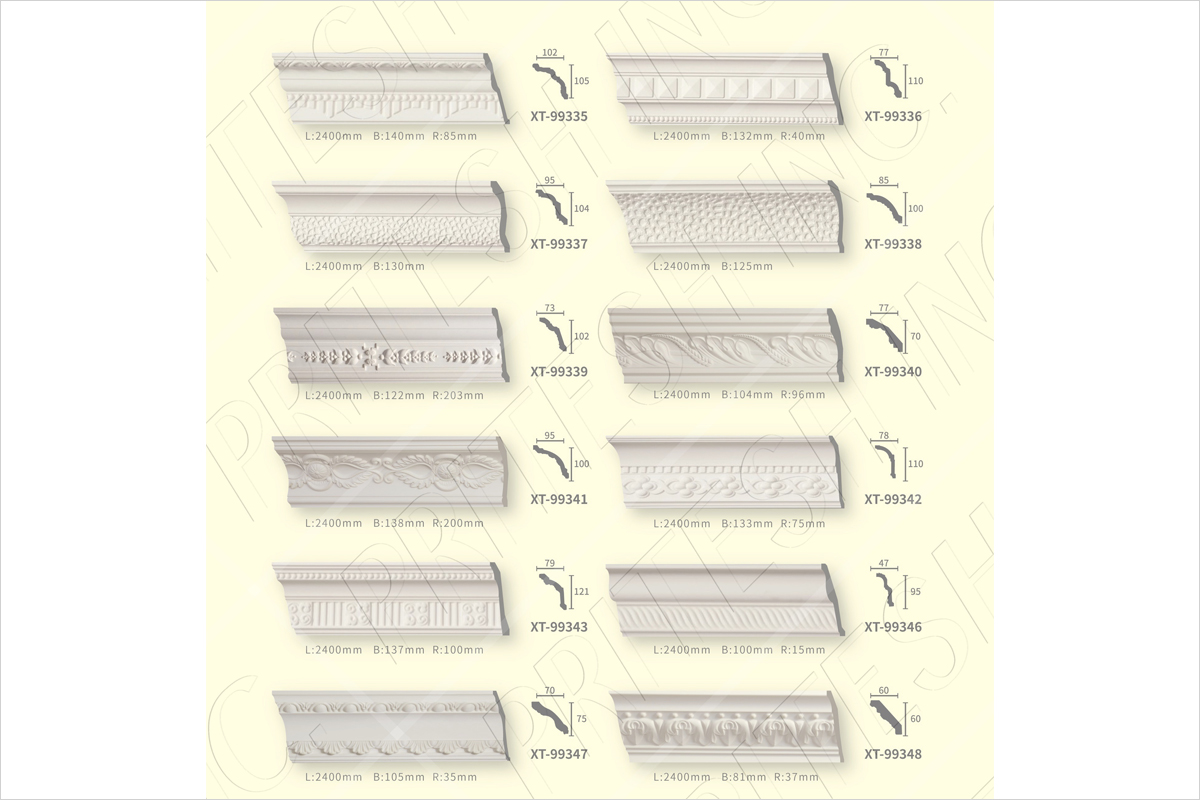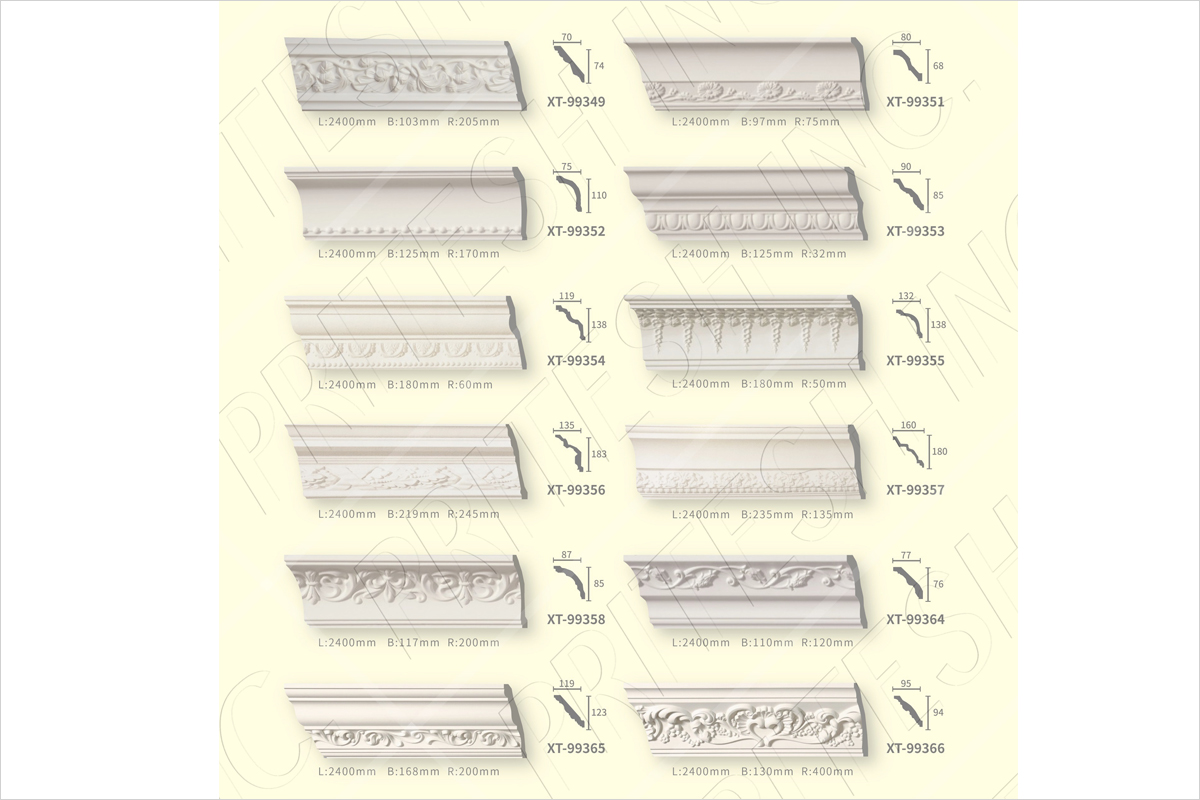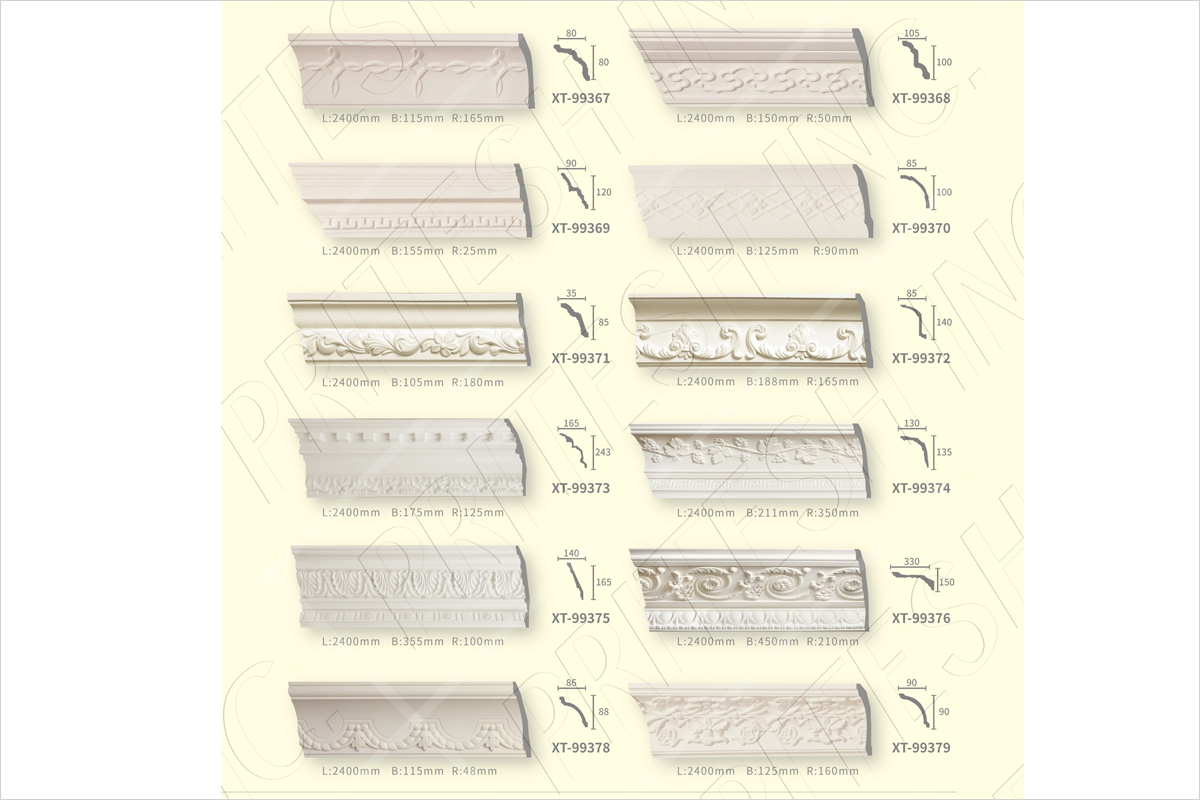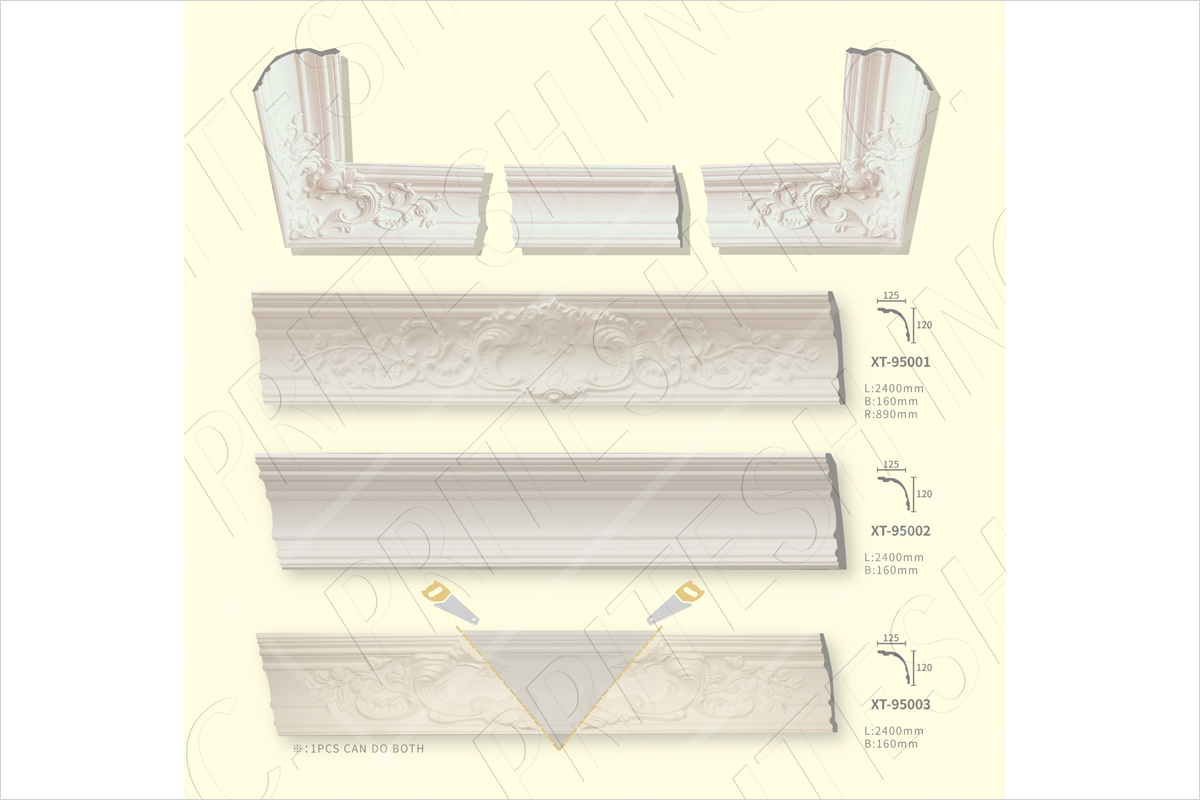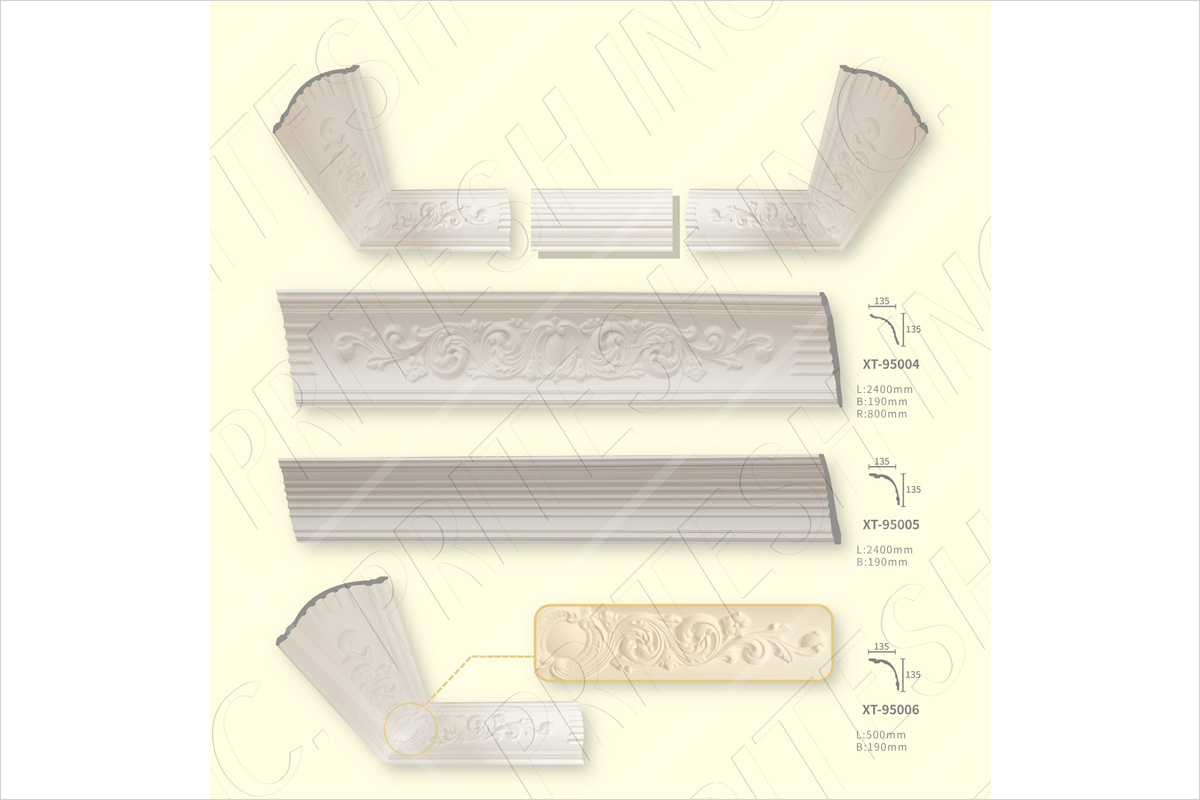 Exactly What are cornices for?
Cornice molding is placed on the top, where the wall meets the ceiling. Even a single piece of cornice molding will add an entirely new dimension to a room. Cornice molding creates s decorative transition between walls and ceiling and works especially well in rooms with high ceilings.
Large rooms with high ceilings can be difficult to light. Corners tend to get lost in the dark and a room that is supposed to feel warm and inviting can instead seem grim and gloomy. A curved cornice however, can help brighten a room by reflecting light into dark areas. Patterned cornices work with light and shade to create visual interest. This can also make small rooms seem larger by drawing the eye upwards. Another convenient function of the cornice is to help conceal cracks which commonly occur along the join between walls and ceilings.
The term "cornice" describes one-piece molding installed along the top if the wall or above the window. The same treatment made from multiple pieces of molding called build-up cornice. Moldings for cornice come in two main types: dramatic crown molding that is frequently combined with other molding styles for an opulent look.
Crown molding and cornices have adorned interiors for centuries. By counseling and dressing up the joint where wall meets ceiling, these moldings do more than any other to eliminate foxiness in an untrimmed room.
Our extensive range of polyurethane cornice moldings includes complete multi profile cornice systems in 8 feet sections or individual cornice molding components for field assembly. These light weight and essentially maintenance free cornices are molded from high density polyurethane and hand finished to ensure unmatched crispness of detail and the finest product quality.
Polyurethane is hard, dense foam that has many advantages over wood or plaster in that it does not rot, crack, splinter, or absorb moisture.
Here are a few of the many advantages of polyurethane moldings:
Exquisite detail and design consistency
Lasts longer than MDF or wood crown molding
Designed for interior and exterior use
Cuts cleanly without splintering
Lightweight and easy to install
Pre-primed and ready for paint or stain
Selection Size Of Moldings To Height Of Ceilings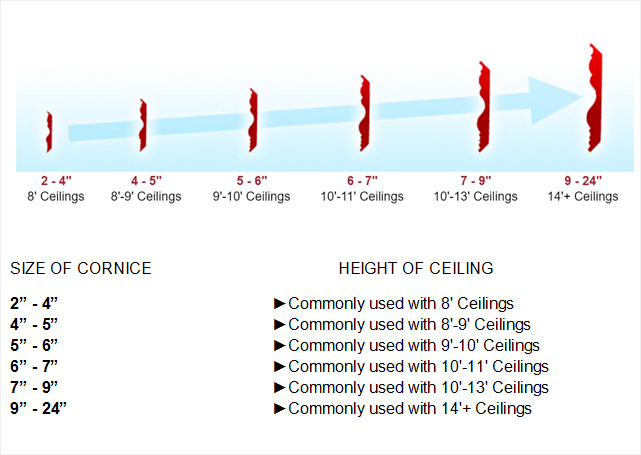 Manufacturing And Selling Polyurethane (PU) Decorative Building Materials For Interior And Exterior Decoration