PU Ceiling Medallions Domes Tiles Arc Moldings
When thinking of interior design, we frequently think of furnishings, window treatments, wall and floor coverings and colour schemes, while completely ignoring the ceiling. Ceiling medallions are stunning additions to any home decor. There is no way to beat the magnificence and dramatic effect that ceiling medallions bring to any room. They are usually placed in living rooms and dining room, but of course, they can be placed wherever one sees fit, like foyers. With ornate engravings and perfect circular shapes, a ceiling is never the same once they are adorned with this home decor addition.
Decorative ceiling medallions add that special flavour to a ceiling that cannot be matched by any other ceiling accessory. In order to help you come as close as possible to your idea of the perfect ceiling medallion, our ceiling accessories can be easily painted to the colour of your desire, making decorating your ceiling more customized.
CEILING MEDALLIONS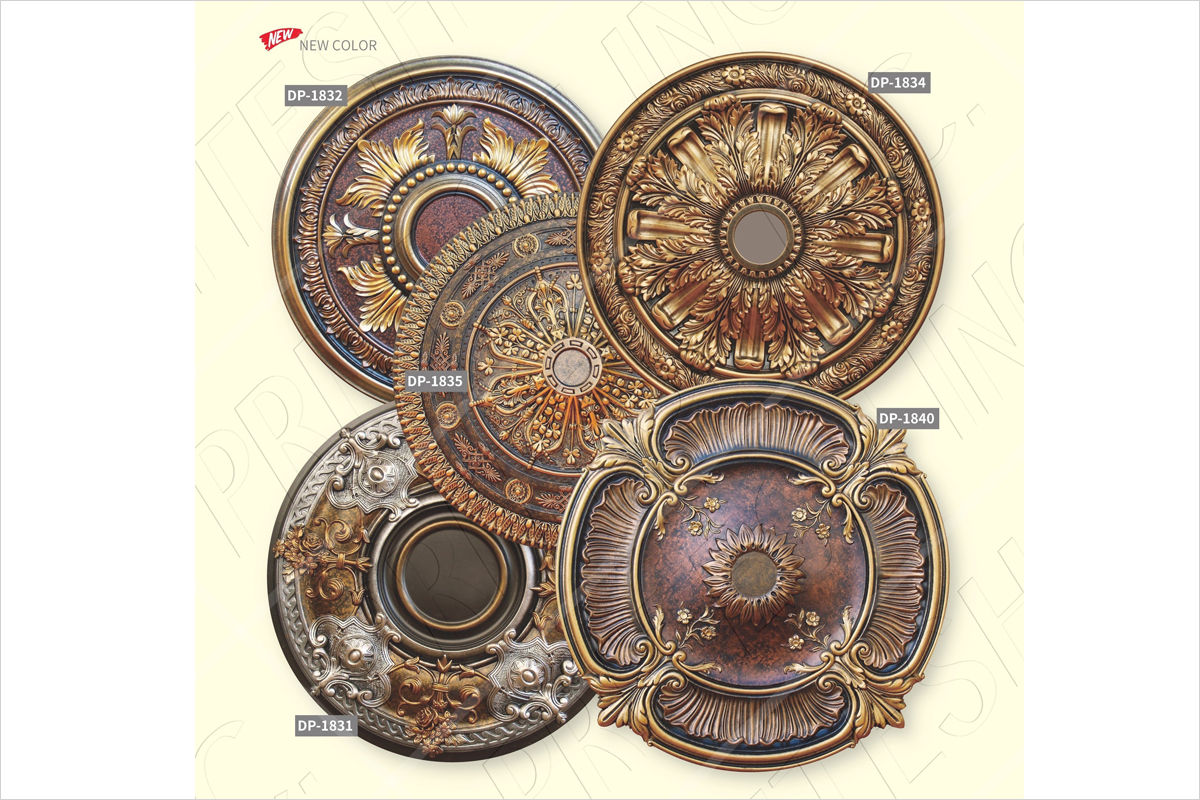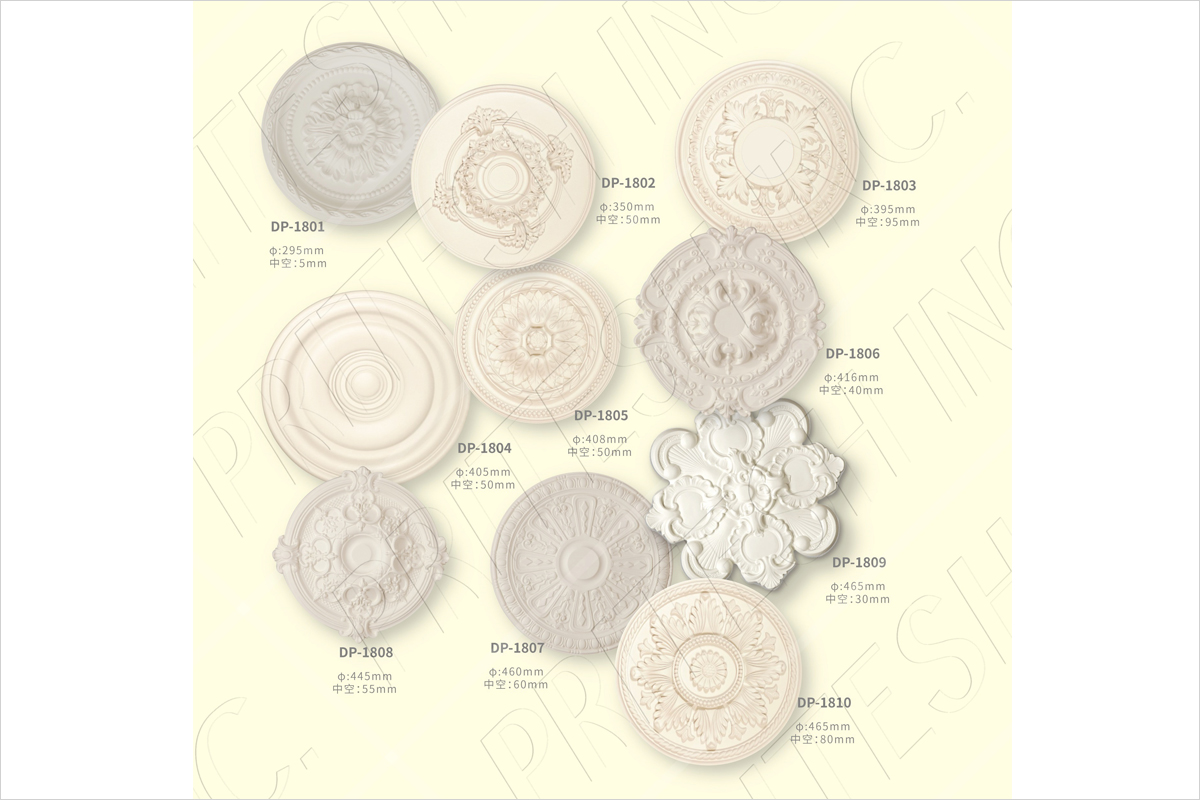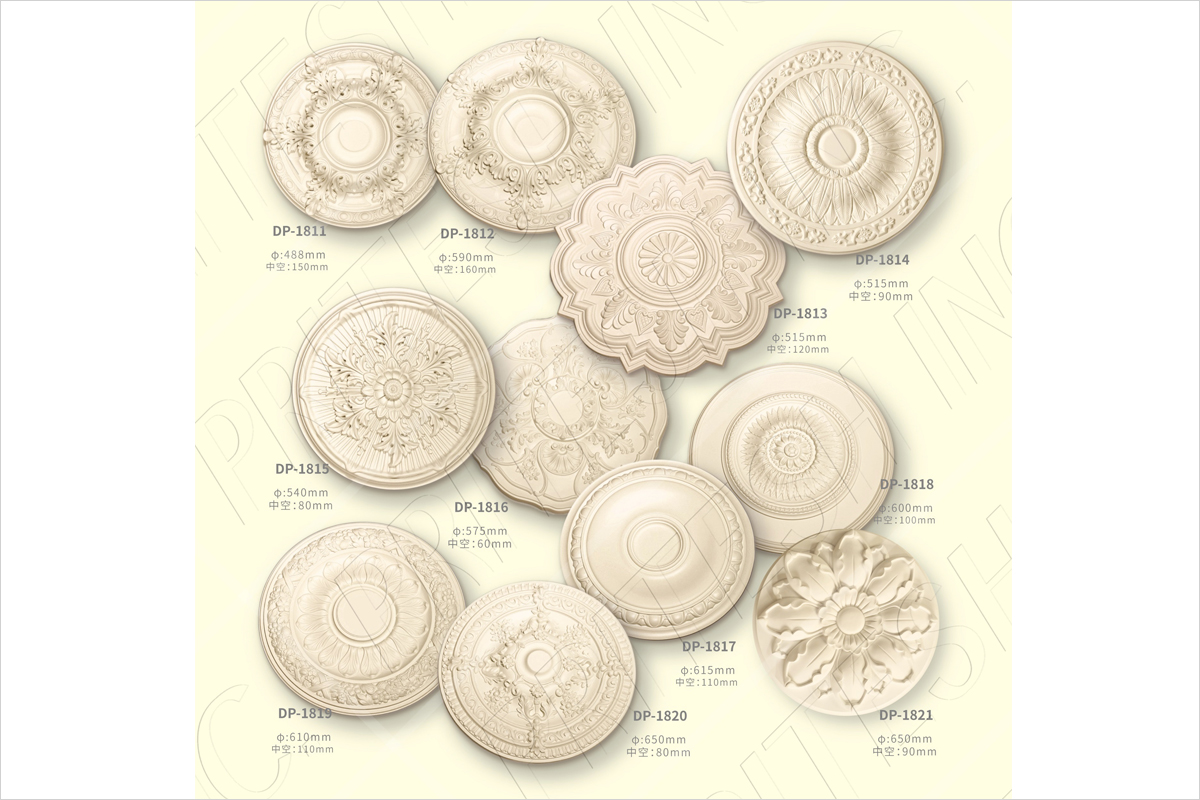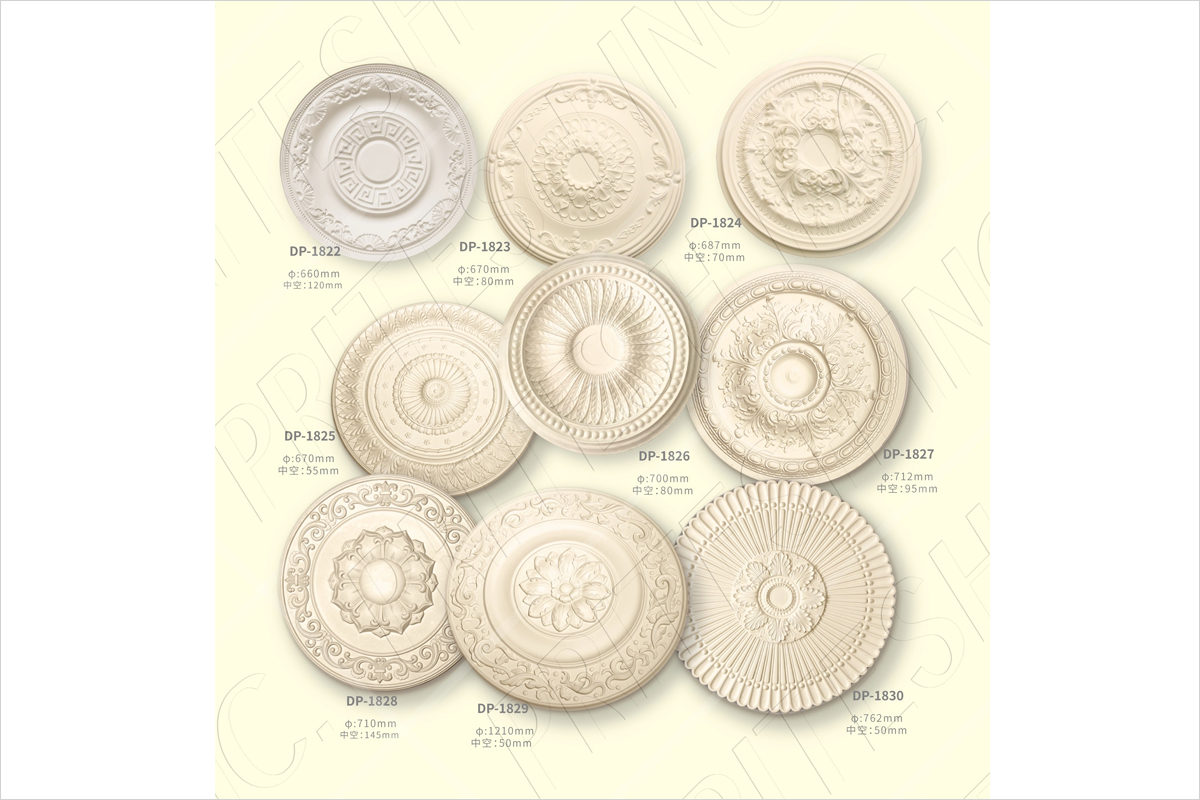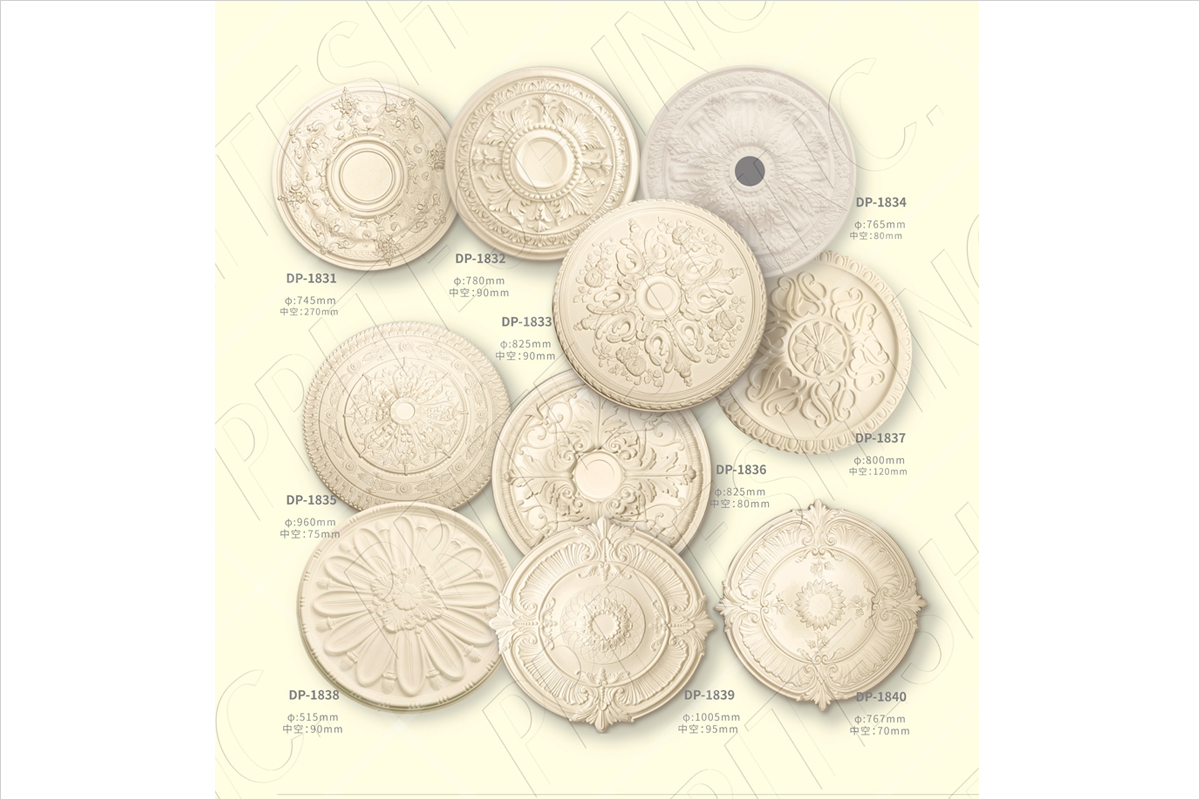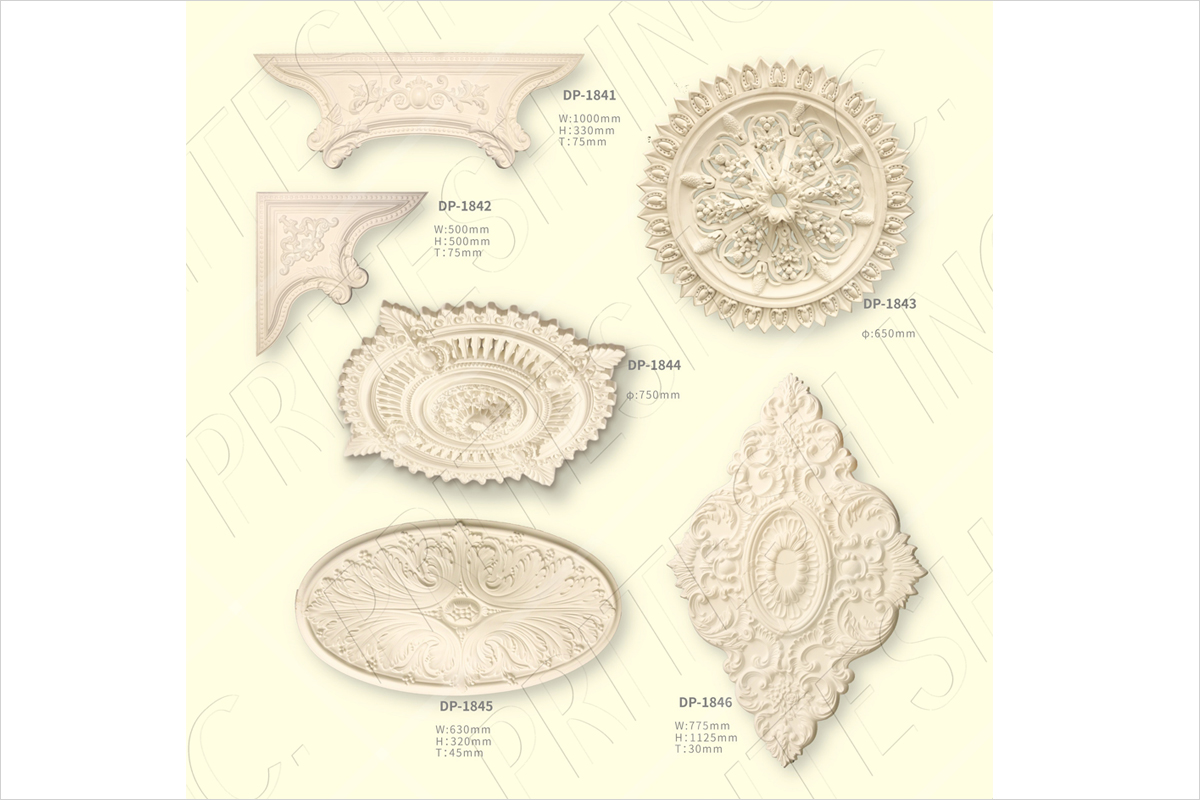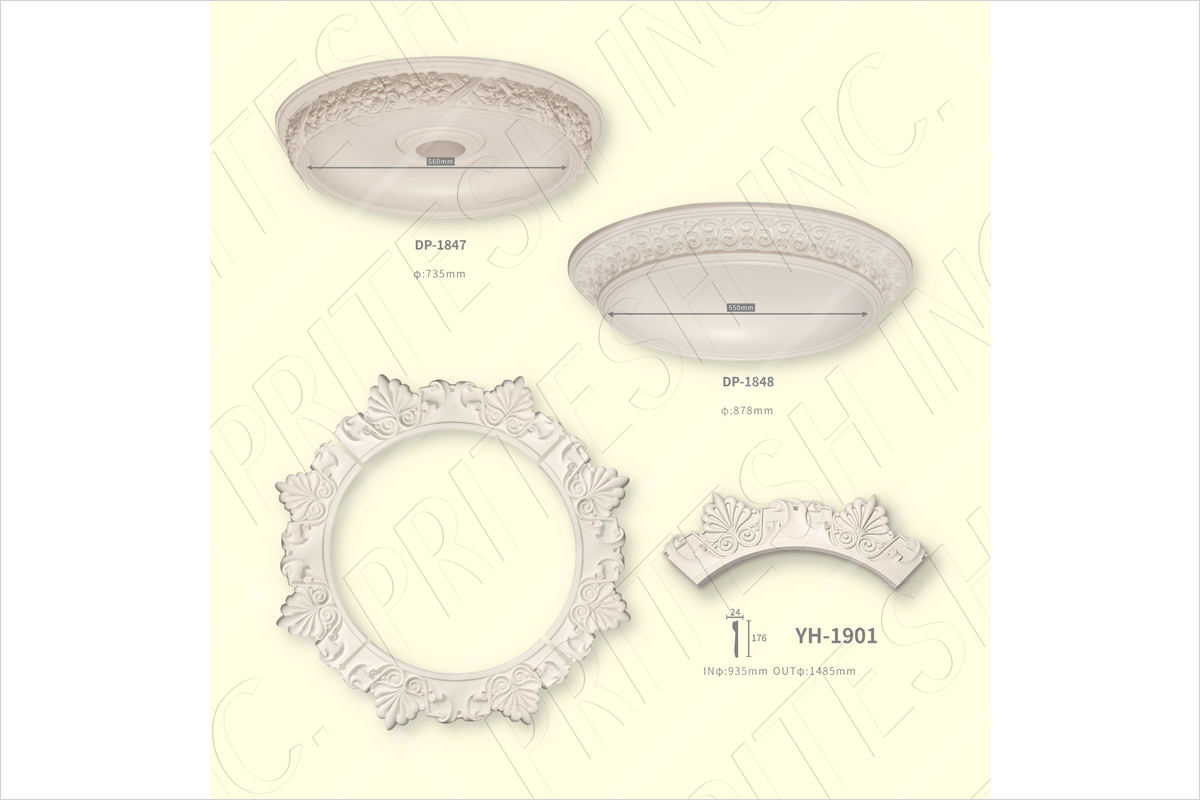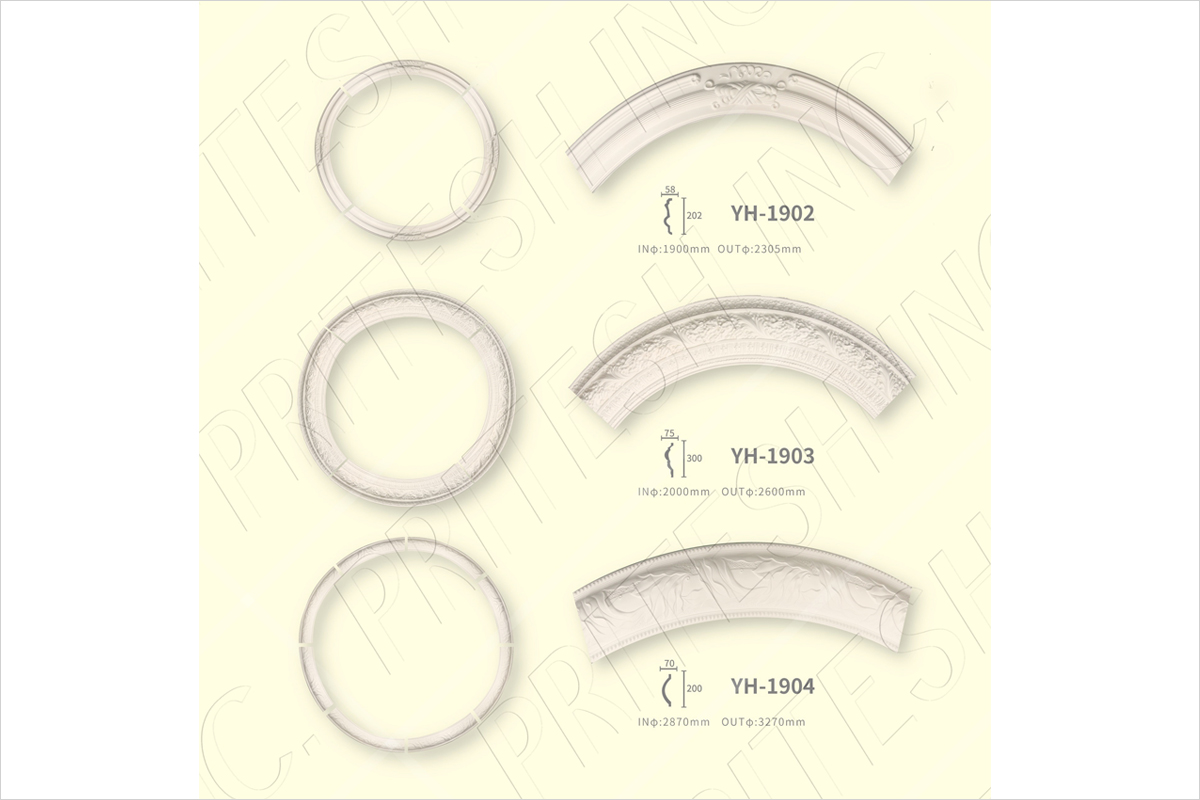 CEILING TILES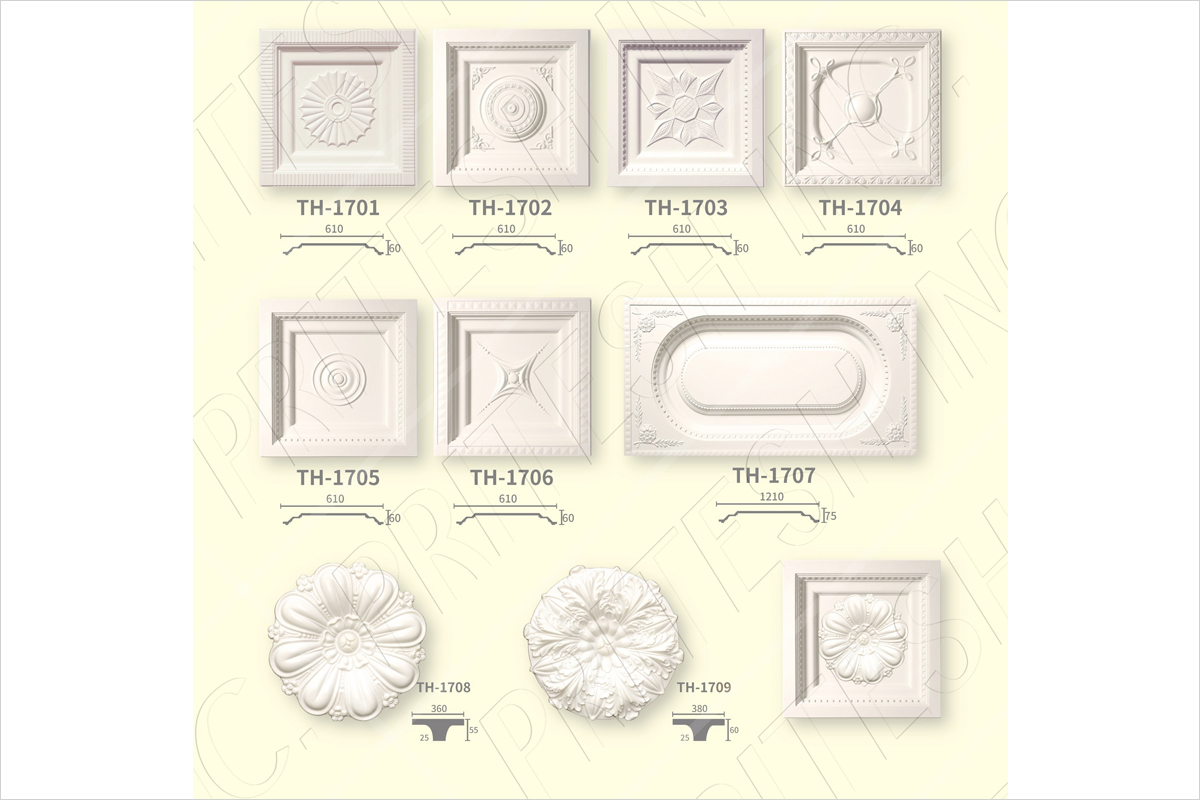 DOMES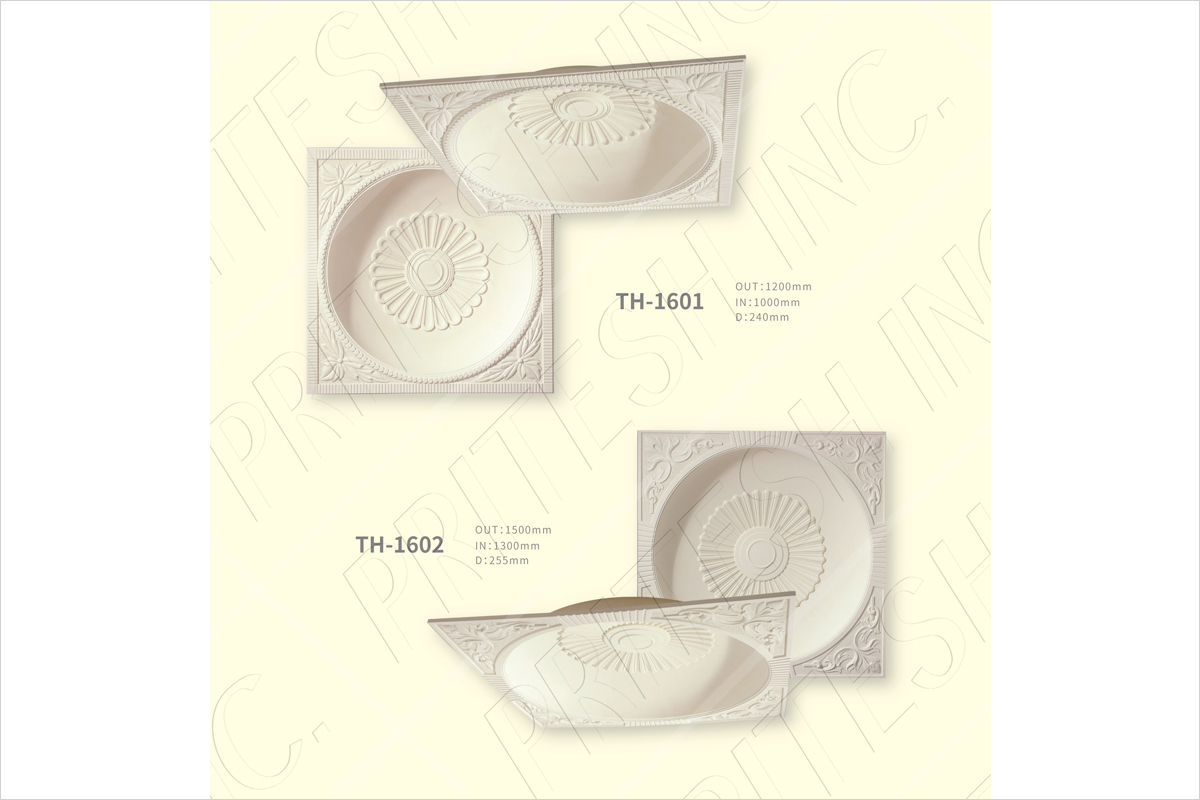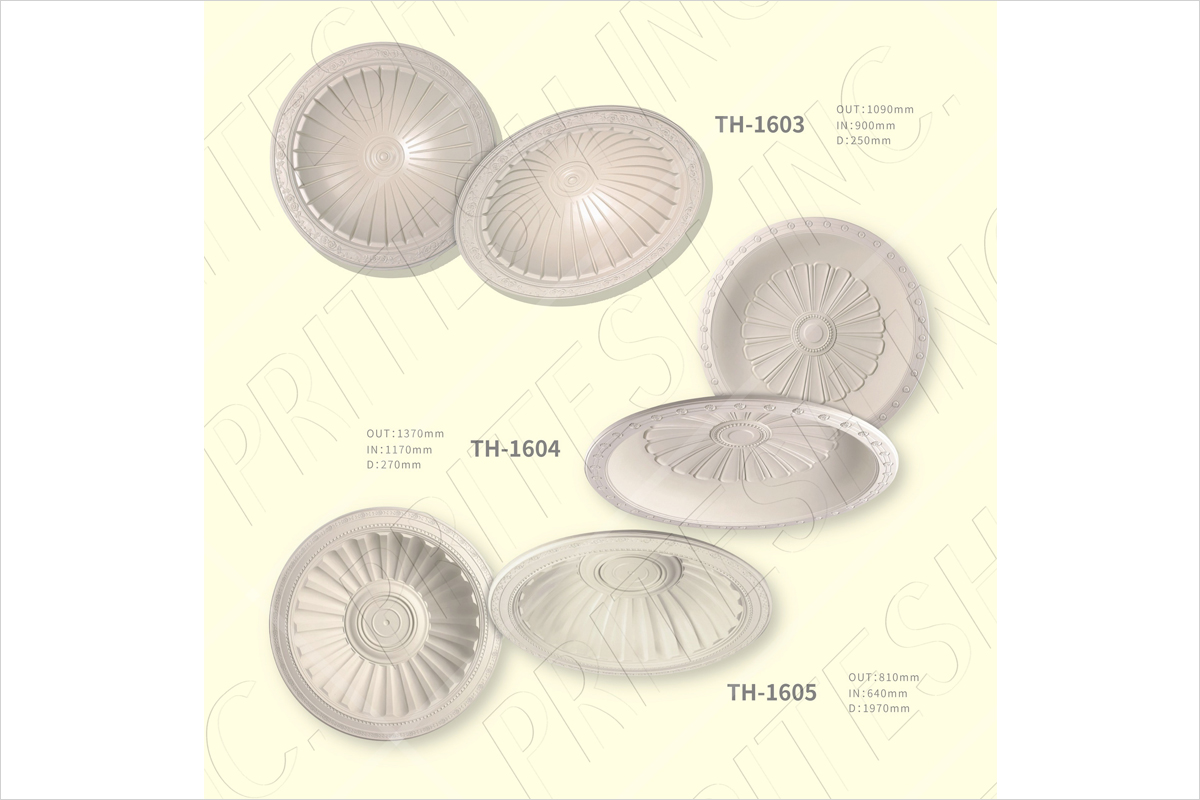 FLAT ARC MOLDINGS AND FRAMES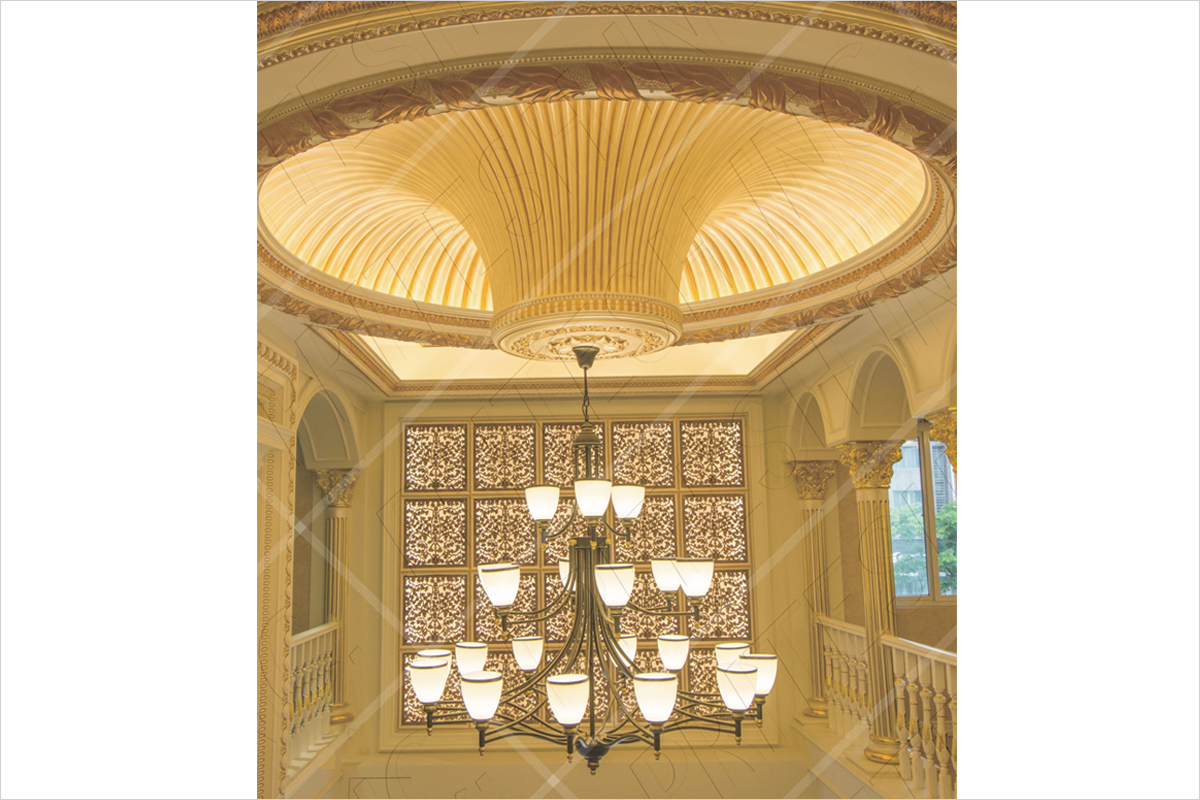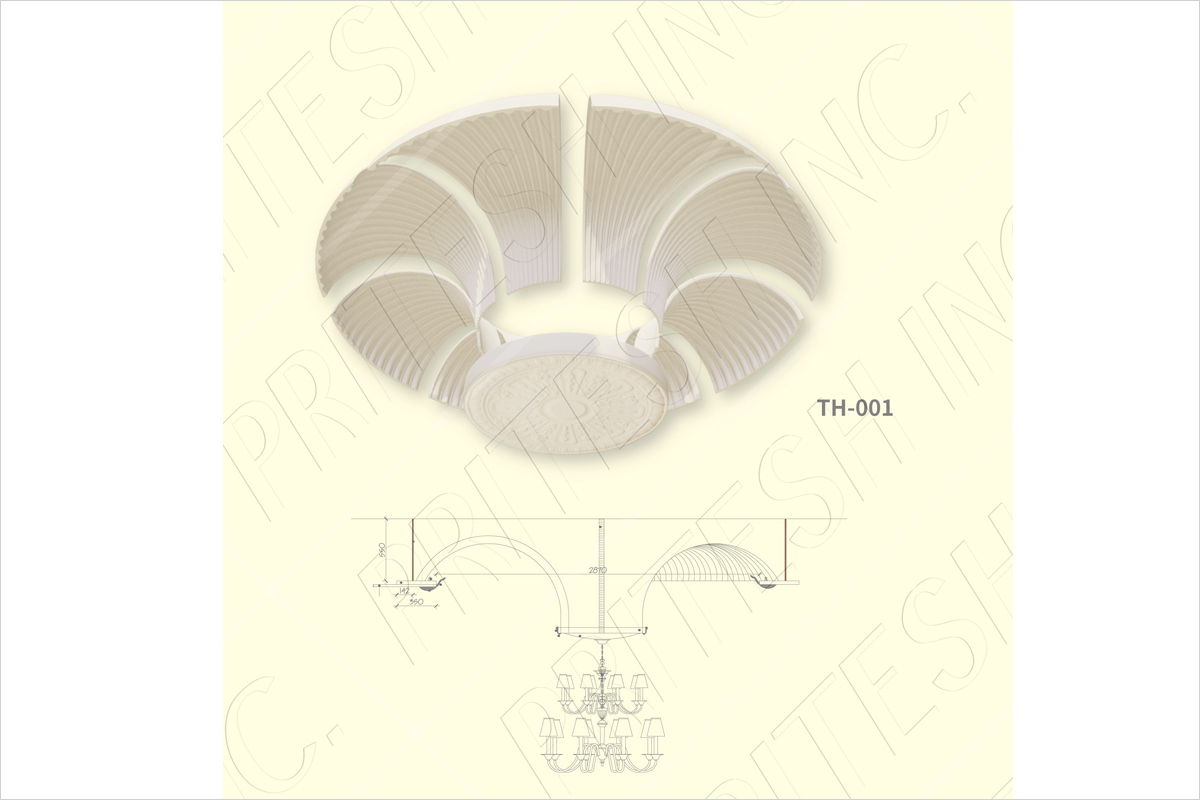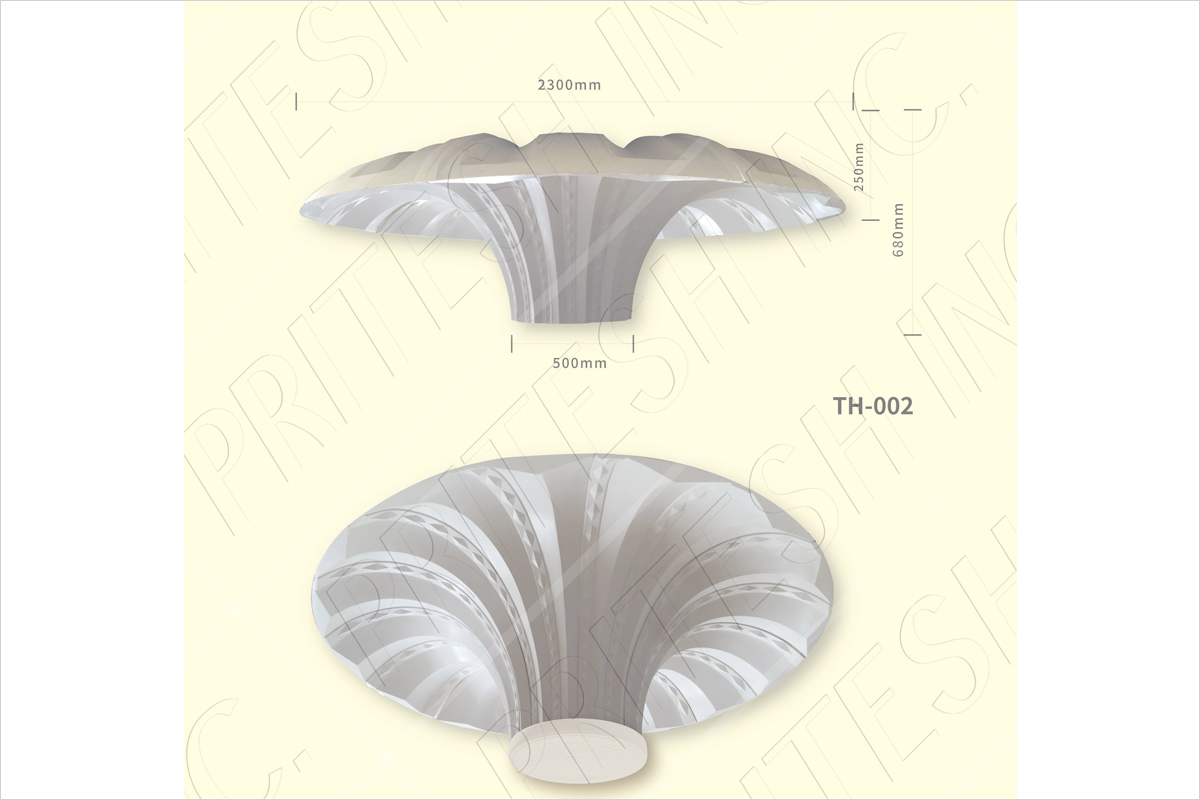 Here, we regard every ceiling as a huge blank canvas, offering anyone a chance to express their own sense of style while adding interest and value to their home. Although commonly ignored in new construction even a simple ceiling medallion suggests a touch of elegance and shows attention to detail. With a full line of round polyurethane ceiling medallions ranging from 6 inches to 60 inches in diameter and oval and diamond shapes to 72 inches. From simple molding rings, that duplicate the look of run-in-place plaster, to elaborately decorated Victorian styles we have something for every taste, every budget and every room in the house. For something really over the top check out our Elegant Series medallions with dimensions to 108 inches and designs reminiscent of the finest ceilings of the European Renaissance period.
Ceiling medallions come in all sizes and designs, befitting everything from simple Colonial-style sitting rooms to ornate Victorian parlours. Not all are white to mimic plaster; some have metallic or wood like finishes, and others use mirrors as embellishment. Here are some of the classic and interesting medallion looks available.
Sizing a Medallion
To ensure your medallion doesn't overpower or underwhelm, follow these handy guidelines: 
• Room Size = 140 square feet or less : Medallion Diameter =Up to 20 inches 
• Room Size = 140 to 210 square feet : Medallion Diameter = 20 to 30 inches
• Room Size = 210 to 280 square feet : Medallion Diameter = 30 to 40 inches
• Room Size = More than 280 square feet : Medallion Diameter = 40 inches or larger
Our extensive range of polyurethane domes, ceiling medallions are light weight and essentially maintenance free. They are moulded from high density polyurethane and hand finished to ensure unmatched crispness of detail and the finest product quality.
Polyurethane is hard, dense foam that has many advantages over wood or plaster in that it does not rot, crack, splinter, or absorb moisture.
Here are a few of the many advantages of polyurethane medallions:
• Exquisite detail and design consistency
• Lasts longer than wooden, plaster medallions
• Designed for interior and exterior use
• Cuts cleanly without splintering
• Lightweight and easy to install
• Pre-primed and ready for paint or stain
Manufacturing And Selling Polyurethane (PU) Decorative Building Materials For Interior And Exterior Decoration